Q
My husband and I have two small children, full-time jobs and busy social lives. We're very happy, but we never seem to find time for sex. Should we be making an effort, or is it normal for relationships to become more platonic over time?
Anonymous
A
The blame for this sexual drought needs to be laid at your children's feet, but the responsibility to fix it is yours and your husband's. While you have a duty to love your kids, you also have a duty to each other. Sex is the glue that holds your family together, and if you're not getting any with each other, you increase the risk of… well, let's not go there.

What you are going through is normal – any anthropologist will tell you your children's libido-squashing, bottomless pit of need is nothing more than an evolutionary ploy to maximise the attention they get, and prevent the creation of more competition for your affection. The trouble is, the longer you go without having sex, the more awkward the idea of intimacy becomes, and it seems easier to put it off.

Now I know you love the little scamps, but if your sex life is ever going to rise from the ashes, you have to get rid of them – temporarily. Blackmail your mum. Do whatever it takes to get some time alone, so you and your husband can have the kind of wanton sex that'll put a twinkle in your eyes again.

Though scheduling intimacy might feel contrived, if it isn't happening spontaneously, you do need to create the window of opportunity. Ideally, the two of you should get away to a hotel for one night every month or so. Taking a bath together, getting a bit drunk and making out on sheets that someone else has to change should be enough to recharge your sexual batteries.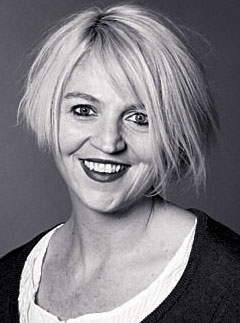 More about the expert...
Suzi Godson
Author of The Sex Book, Suzi also acts as the sex and relationship expert at The Times.