Q
As the cervical cancer vaccine is only available on the NHS for prepubescent girls, should I go private?
Marie Claire reader
A
Cervical cancer is almost always caused by the Human Papillomavirus (HPV), which is usually caught through intercourse. It's very common – most women will be exposed to it in their life – however, only a very small minority of those who have HPV develop cancer.
The vaccine, Gardasil, is very effective against the types of HPV that cause cancer, but if you've already been exposed to the virus it's less likely to work, as you can't vaccinate against an infection that's already present. This is why Gardasil is only available on the NHS for schoolgirls, hopefully before they become sexually active.
Trials are ongoing in America to see if the vaccine is effective for women up to 45, but at present, there's not guarantee that it works in those who have ever been sexually active. It costs about £500 privately, but you may be better off ensuring you have regular smear tests – very few women who do develop cervical cancer.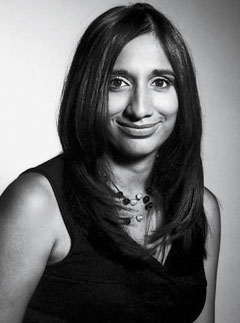 More about the expert...
Dr Rupal Shah
Dr Rupal Shah works as a GP in Battersea, London.