Q
I'm neatly 30 and single, after having had only a few short-term relationships in my life. I have a close circle of friends in the same situation, but I'm fed up being alone at an age when I expected to be married.
Anonymous
A
We research the best car, the right mortgage, the most suitable career, or flattering dress, so why do we leave finding a partner to chance?

A tight group of friends can stop you meeting people, and if you exhausted the romantic potential within your social network years ago, you have to get out of your comfort zone. Accept all invitations, go to events where you may not know people, take up hobbies or night classes, even change your job, if necessary.

What about online dating? Niche sites like greenfriends.com for vegetarians, tennis.ukdatesonline.com for those who love a racket and ball, farmersonly.com for those who love, er, farmers, or even gothicmatch.com for goth singles, have made it easier to target like-minded individuals. Does it work? Apparently. Bath University psychologist, Jeff Gavin, surveyed 229 online daters and found that 94 per cent had met an 'e-partner' more than once, and one in five had started a relationship lasting over a year. Inevitably, four per cent were already married and a larger proportion were probably just after casual sex, but don't let that put you off.

See the process as a route to new friends rather than a life partner, because everyone you connect with – whether it's online, at work, in a club, or at the gym – is a door to a new social network. You might not fall for them, but they'll have friends, family and colleagues, and one of them might just be 'the one' for you.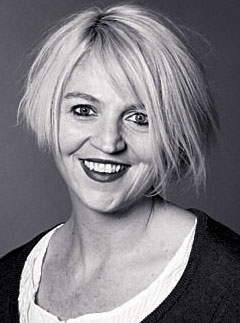 More about the expert...
Suzi Godson
Author of The Sex Book, Suzi also acts as the sex and relationship expert at The Times.