Q
Four months ago I got pregnant by accident. My boyfriend didn't feel ready to have a child and, realistically, I wasn't in a position to have one either. I had an abortion and he has been really kind, but I feel so guilty and now I can't bring myself to have sex. How can I start feeling natural with him again?
Anonymous
A
Even when abortion seems like the only sensible option, it doesn't mean that a woman won't regret it later.
Women are programmed, physically and mentally to respond to pregnancy, and abortion forces us to choose between logic and instinct. It is not a pleasant experience and, inevitably, the trauma turns many women off the act that made them pregnant in the first place.
Many couples also feel a subconscious hostility towards each other and withdrawing from sex is an obvious way of manifesting conflict. Time will heal the pain but first you need to forgive each other for what has happened. You would certainly benefit from post-abortion counselling, too – three sessions at The British Pregnancy Advisory Service (08465 730 4030; bpas.org) costs £65.
If you don't feel better soon you should see a doctor, as post-puerperal depression can be induced by an abortion as well as miscarriage or full-term delivery. Finally, you might want to consider trying a more reliable form of contraception, Having an implant or a coil fitted should eliminate the worry about having another unplanned pregnancy and help you feel more relaxed about having sex.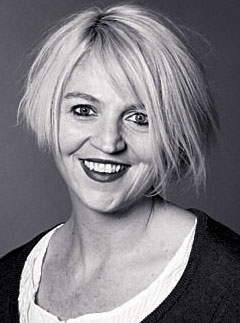 More about the expert...
Suzi Godson
Author of The Sex Book, Suzi also acts as the sex and relationship expert at The Times.