Q
My boyfriend and I have been together for four years. We adore each other and out sex life is good, but we're aware that things can easily become routine. I've heard about workshops that help couples improve their love lives. Are there any you'd particularly recommend?
Anonymous
A
Great idea, but there's a big difference between the good and the bad in this area, so here are the ones I'd suggest.
Coco de Mer runs occasional lessons in the 'Art of Loving' (coco-de-mare.com/shop/salons), or try learning massage at Savana Spa (savanaspa.com), which offers private workshops for couples. The three-hour sessions (£225) cover everything from anatomy and physiology to massage techniques.
Tantric sex workshops are an acquired taste (my husband still hasn't forgiven me for dragging him to one), but, if you want to give it a try, Shakti Tantra offers taster events around the country (shaktitantra.co.uk). Relate also runs workshops aimed at helping happy couples maintain a good sexual relationship (relate.org.uk).
As far as books go, I have to recommend, ahem, my own The Sex Book (£9.99, Cassell), which, among other tips, advises that couples wear blindfolds during foreplay (coco-der-mare.com does a good line). Eliminating your sense of sight sends sexual anticipation through the roof. Sex: How to do Everything by Em and Lo (£18.99, DK), with photographs by Rankin, is also worth buying. Enjoy.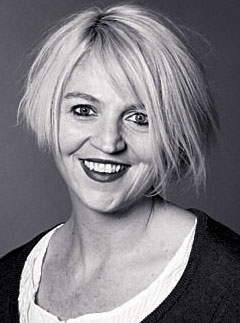 More about the expert...
Suzi Godson
Author of The Sex Book, Suzi also acts as the sex and relationship expert at The Times.