Q
My ex-boyfriend left me last year, saying he didn't fancy me any more. My confidence was already low as I'd put on a lot of weight, and his rejection has really affected me. How can I shake off my ex's comments?
Anonymous
A
We only get one shot at life, so don't allow self-consciousness to sabotage your chance of happiness. But you're not alone: an AOL poll of 45,000 women revealed that six in ten 'cannot stand the way they look' and the majority would opt for plastic surgery if it were free. There are lots of constructive ways to improve your confidence, though.

The most important step is to change your mindset. Cognitive behavioural therapy (CBT) differs from other 'talk therapies' in that it's about changing how you think, not raking over the past. Find a therapist near you.

Exercise is a must as it boosts the blood flow, which will then increase your libido and trigger the of endorphins. An exercise plan is only sustainable if you choose an activity that suits your mental state and your schedule.

If you are someone who suffers from stress, walking or jogging will give you space to think. Kickboxing alleviates tension, yoga quietens the mind and salsa and capoeira are great social activities.

Exercise for 30 minutes a day, five times a week for one month and you'll see a difference in your shape, stamina and, crucially, your self-esteem. Good luck.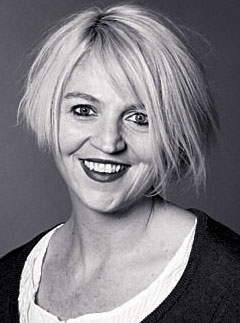 More about the expert...
Suzi Godson
Author of The Sex Book, Suzi also acts as the sex and relationship expert at The Times.