Q
I've been married to my husband for ten years but he has lost interest in sex. I still love him but I want to explore no-strings sex outside our marriage. I don't want to jeopardise my family, I simply want to feel sexual again.
Marie Claire reader
A
Google 'I want an affair' and you will be inundated with agencies that specialise in orchestrating sex between married strangers. In theory you get no-strings sex with guaranteed discretion, because neither party wants to risk losing their marriage. And you make no other demands on each other. In theory. In practice it is very difficult for most women to divorce sex from emotion. Having sex with a man who is not the man you are married to for ten years is bound to dredge up all sorts of complex emotions.

Yes, the attention of another man will make you feel sexual, but betraying your husband will arouse feelings of guilt and the fear of being found out will induce anxiety. Throw in the fact that you'll be having sex with someone who doesn't care about you, and you can count shame and confusion into the smorgasbord of emotions to struggle with.
Far from being a quick fix, 'no-strings' sex can tie you up in knots, leaving you feeling worse, not better. You and your husband clearly have problems but you assume his disinterest in sex equated to disinterest in you. He could be ill, he could be depressed, he may even be having an affair. Before you make the situation even more complicated, I would urge you to try to resolve what is going on in your marriage.
You can have a chat with a Relate counsellor on 0300-100-1234; if you can persuade your husband to go with you that would even be better. All marriages have their ups and downs, but decade-long commitment is something you should both be proud of.
Remember that adrenalin rush if an affair wears off within about six months, but the guilt you would feel if you destroyed your family would last a lifetime.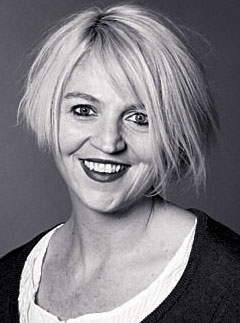 More about the expert...
Suzi Godson
Author of The Sex Book, Suzi also acts as the sex and relationship expert at The Times.