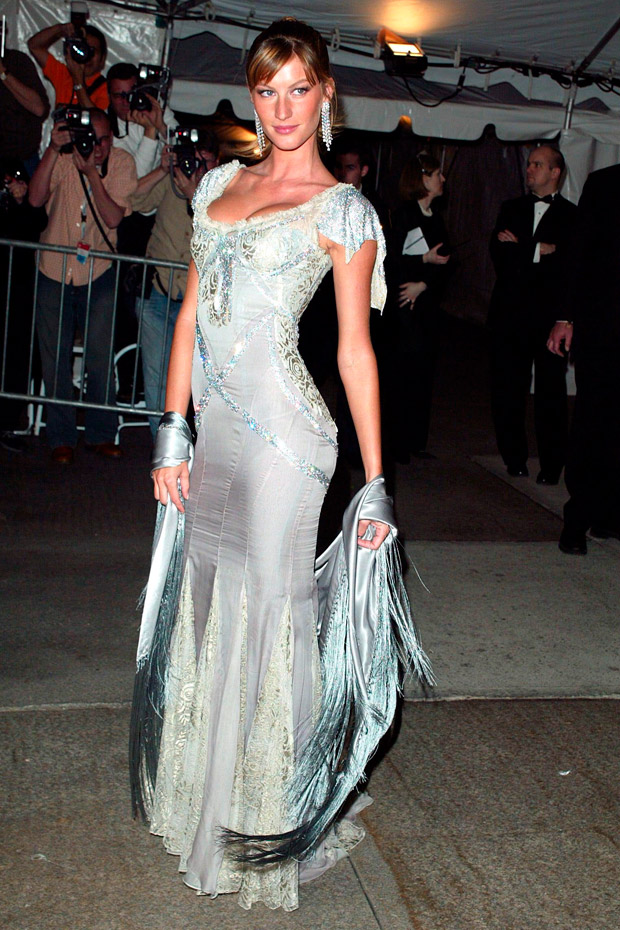 Rex Features
253429
Wednesday 7th May 2014
The Met Ball is always a fantasia of fabulous costume dresses. Head-to-toe glamour is order of the day, but for this elegant annual occasion we can never wait to see how they make it suit the theme. Click on for the best dresses of all time.
Gisele Bundchen At The Met Costume Gala 2003
No Met Ball line-up would be complete without an appearance from Gisele. The supermodel flaunted her a-may-zing curves in an embroidered Dolce & Gabbana dress worn with a matching fringed shawl.

Read Full Caption