Buy Of The Day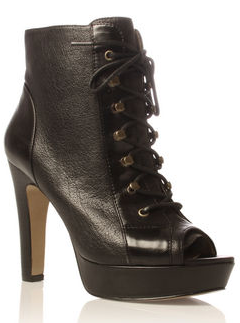 £135

If like me, you were inspired by all the fab footwear on display during London Fashion Week, then you'll be currently on the hunt for a new pair of killer heels.

And I may have just found them for you..

Combining this season's love of the lace-up hiking boot, with a peep-toe and a killer heel, you'll be walking seriously tall in these Nine West Burens.

Perhaps more of a payday purchase than an impulse buy...

Review by Sarah Karmali
click to buy