Buy Of The Day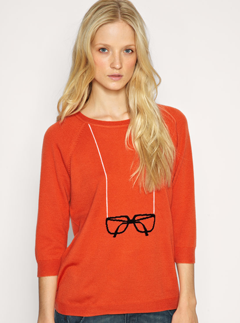 Whistles Intarsia Spectacles jumper
£95

Love Glee as much as I do? Then unleash your inner Gleek in this adorable Spectacles sweater from Whistles!

The bright orange makes a refreshing change from all the neutral hues currently filling high street stores, while the graphic print front is ideal for the fashionista who likes to have a bit of fun.

Prove you don't take your style to seriously, and team with faithful skinnies for down days, or tailored shorts and ankle boots for a more evening-appropriate look.






Review by Sarah Karmali
click to buy