Buy Of The Day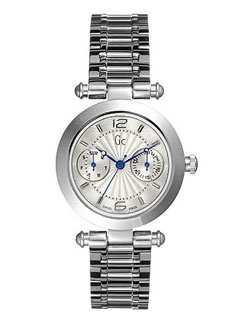 Gc Letoile silver dial bracelet watch
£175
What time is it? Time you got a watch...
Every woman needs an elegant timepiece on her arm, and we've got our eye on this sleek silver creation by Gc. We've always maintained that a watch must be pretty as well as practical, and should be shown off like any other piece of jewellery - which is why this Letoile bracelet timepiece is just the ticket.
With a 32mm face, it's perfectly dainty enough for even the smallest of wrists, while the stainless steel strap means that it'll be strong enough to withstand a little wear and tear. Plus, at only £175, this is a far more chiconomic purchase than a lot of the wrist candy out there.
Review by Sarah Karmali
click to buy