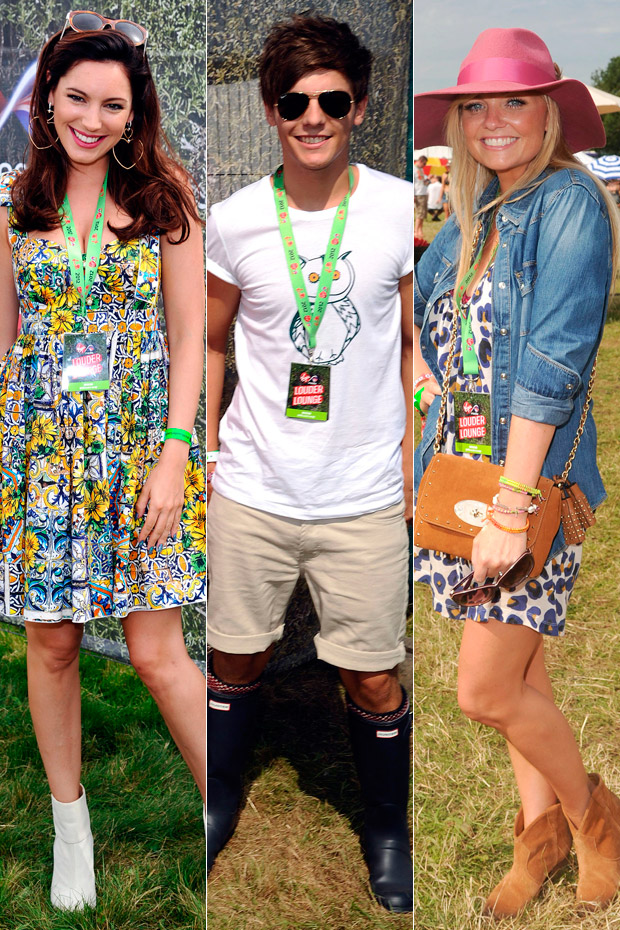 Rex Features
276351
Virgin Media V Festival 2012
Tuesday 28th August 2012
The stars soaked up the sun in Virgin Media's swanky Louder Lounger - and we caught all the action!
Kelly Brook, Louis Tomlinson and Emma Bunton
It was a sizzling weekend in Chelmsford as the stars donned their finest festival gear and arrived en massif for one of the biggest music events of the year - Virgin Media's annual V Festival. Marie Claire hung out in the super-swanky Virgin Media Louder Lounge, where we spotted a whole host of famous faces, including Kelly Brook and her (gorgeous!) rugby-player beau Thom Evans, One Direction's Louis Tomlinson, who spent most of the day with girlfriend Eleanor Calder and a burly bodyguard in tow, and Spice Girl Emma Bunton, fresh from her Olympics Closing ceremony success. Pampered performers and celebrity guests were able to enjoy fabulous festival lashes, courtesy of a team of artists from M.A.C, have their tresses tamed by stylists in the oh-so-handy hair tent, and were even treated to a spray tan and sparkly Tantoo in the pop up Vita Liberata boutique. How the other half live...
Read Full Caption