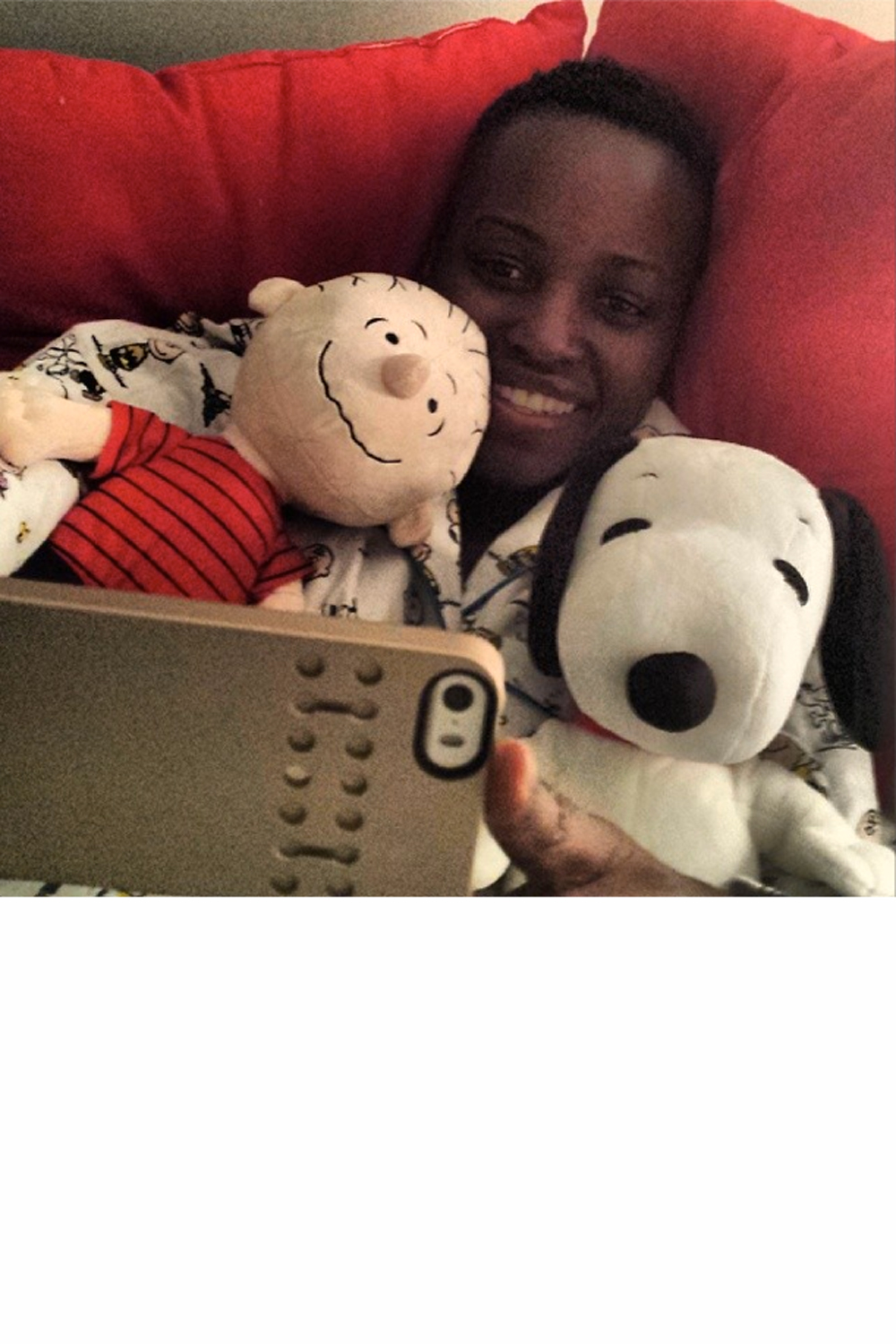 Instagram
500208
Celebrity Twitpics: Insider Snaps Straight From The Stars
Monday 7th April 2014
Check out the stars' best Twitter and Instagram pics here. From behind-the-scenes during awards season to exotic holiday pictures and hilarious selfies, see our favourites...
Lupita Nyong'o Proves She's Just Like Us
Who: Lupita Nyong'o
Where: At home
What: Oscar winner Lupita Nyong'o is no stranger to the red carpet dressing in the finest designer wears to snap up awards left, right and centre, but this pretty actress also loves her teddies and her bed. Who doesn't? Spending a Sunday exactly how it should be spent, Lupita gave us a rare peek into her cosy home life with this sweet selfie proving she's actually not that different to us...
Read Full Caption