Who run the world? Girls. And these women are our inspiration...
---
Oprah Winfrey: 'I was raised to believe that excellence is the best deterrent to racism or sexism. And that's how I operate my life.'
Madonna: 'I'm tough, I'm ambitious, and I know exactly what I want. If that makes me a bitch, okay.'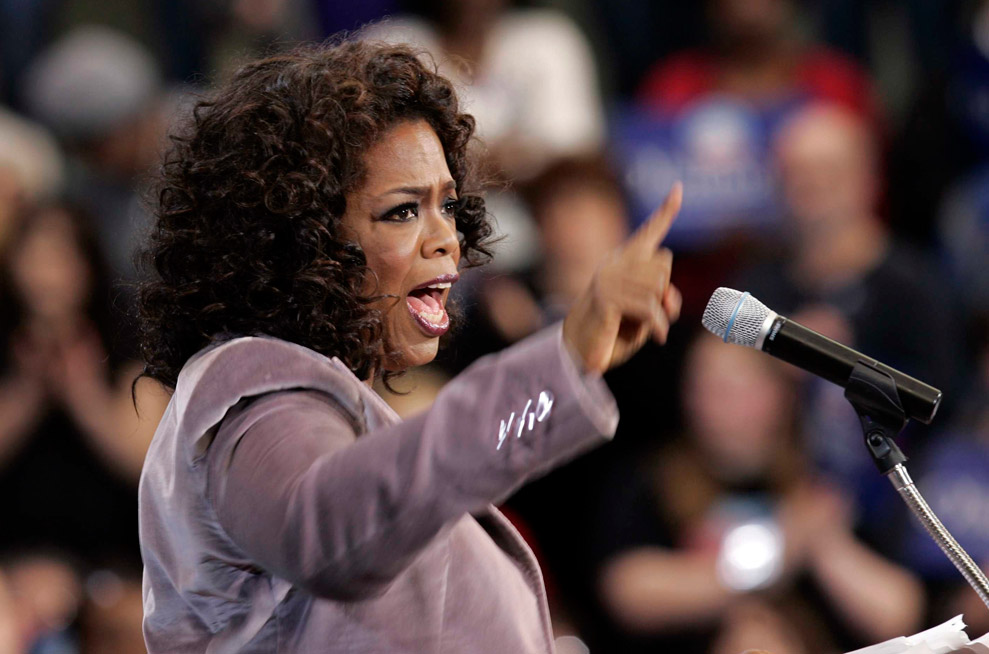 Oprah Winfrey

Judy Garland: 'Always be a first-rate version of yourself, instead of a second-rate version of somebody else.'
Janis Joplin: 'Don't compromise yourself. You are all you've got. There is no yesterday, no tomorrow, it's all the same day.'
Margaret Thatcher: 'If you want something said, ask a man; if you want something done, ask a woman.'


Janis Joplin

Maya Angelou: 'Life is not measured by the number of breaths we take, but by the moments that take our breath away.'
Coco Chanel: 'The most courageous act is still to think for yourself. Aloud.'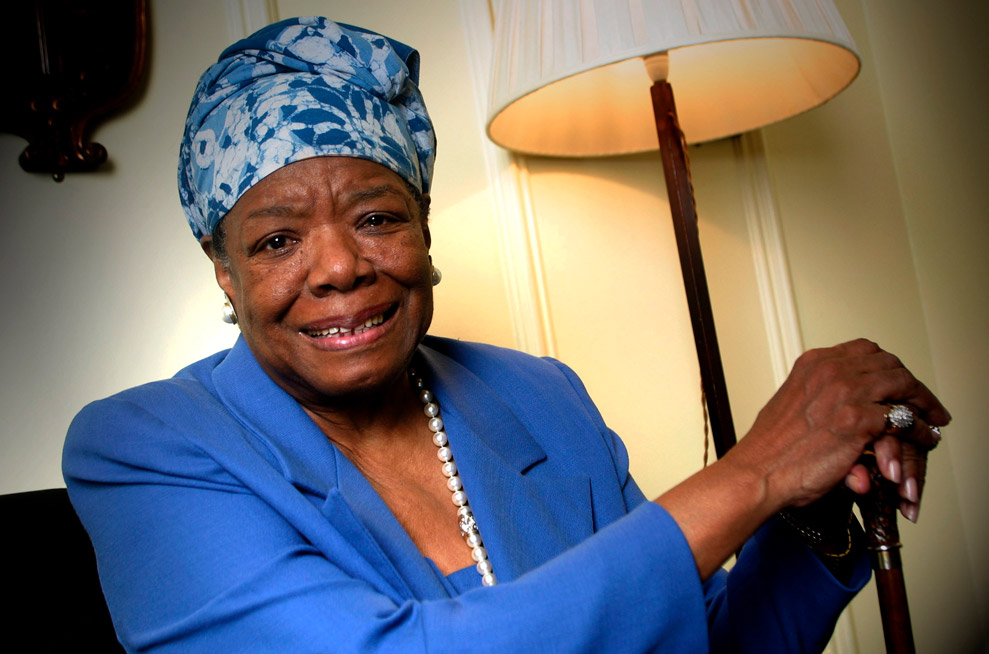 Maya Angelou
Roseanne Barr: 'The thing women have yet to learn is nobody gives you power. You just take it.'
Angelina Jolie: 'Figure out who you are separate from your family, and the man or woman you're in a relationship with. Find who you are in this world and what you need to feel good alone. I think that's the most important thing in life. Find a sense of self because with that, you can do anything else.'
Cher: 'Women have to harness their power - it's absolutely true. It's just learning not to take the first no. And if you can't go straight ahead, you go around the corner.'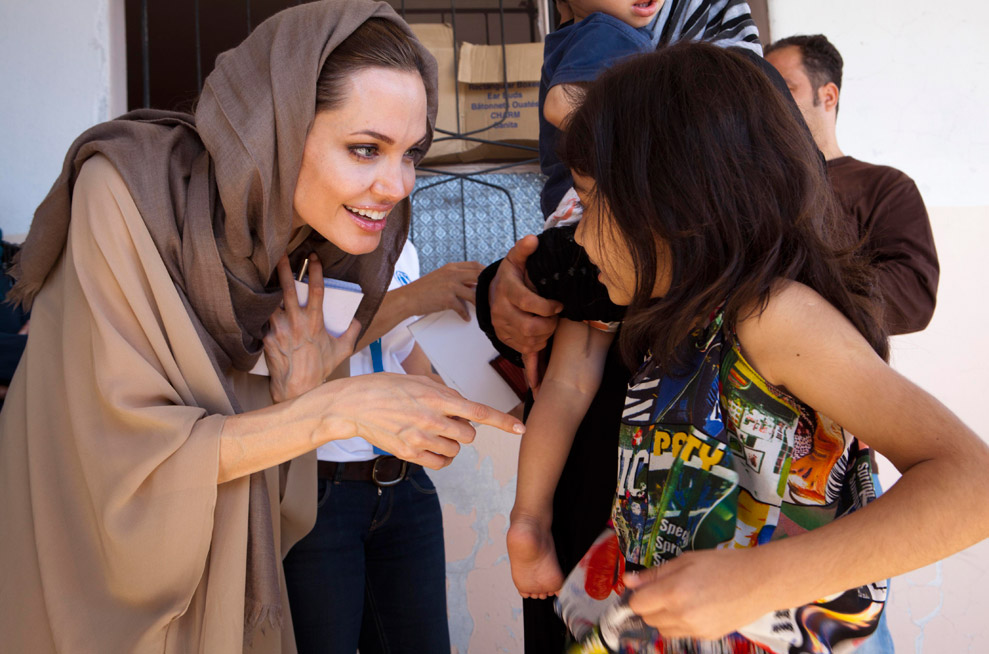 Angelina Jolie

Anita Roddick, founder of the Body Shop: 'If you think you're too small to have an impact, try going to bed with a mosquito.'
Diana Ross: 'Instead of looking at the past, I put myself ahead twenty years and try to look at what I need to do now in order to get there then.'
Eleanor Roosevelt: 'I could not, at any age, be content to take my place by the fireside and simply look on. Life was meant to be lived. Curiosity must be kept alive. One must never, for whatever reason, turn his back on life.'
And another...
Eleanor Roosevelt: 'A woman is like a tea bag – you never know how strong she is until she gets in hot water.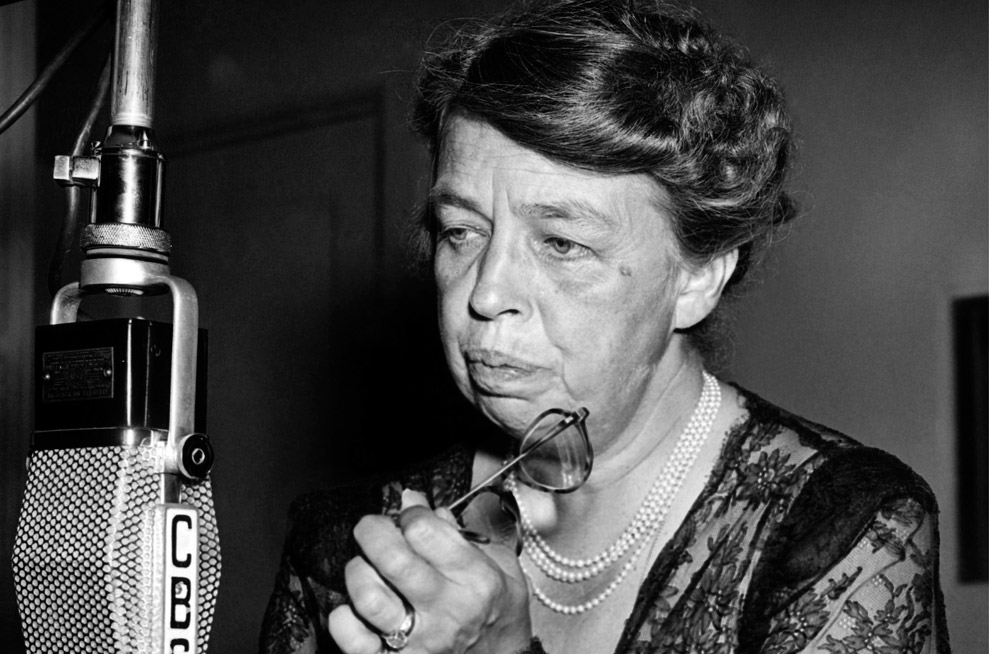 Eleanor Roosevelt

Whoopi Goldberg: 'I am the American Dream. I am the epitome of what the American Dream basically said. It said, you could come from anywhere and be anything you want in this country. That's exactly what I've done. I am where I am because I believe in all possibilities.'
Katherine Hepburn: 'If you obey all the rules, you miss all the fun.'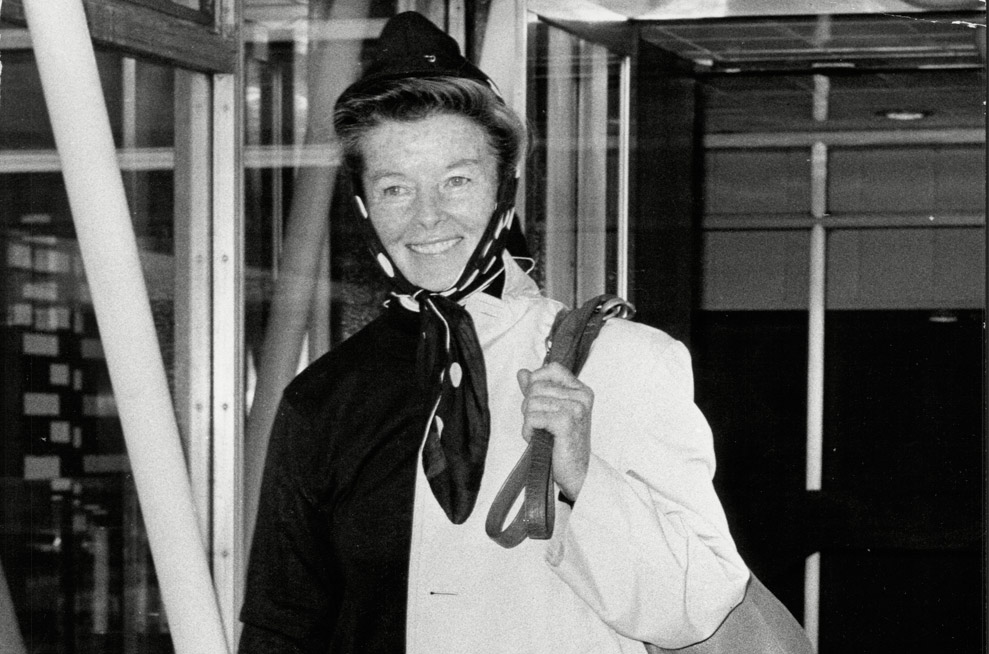 Katherine Hepburn

Tyra Banks: 'Never dull your shine for somebody else.'
Charlotte Whitton, Canadian feminist and Mayor of Ottawa: 'Whatever women do they must do twice as well as men to be thought half as good. Luckily, this is not difficult.'
Ayn Rand: 'The question isn't who's going to let me; it's who is going to stop me.'

Caroline Myss, American author: 'Do you really want to look back on your life and see how wonderful it could have been had you not been afraid to live it?'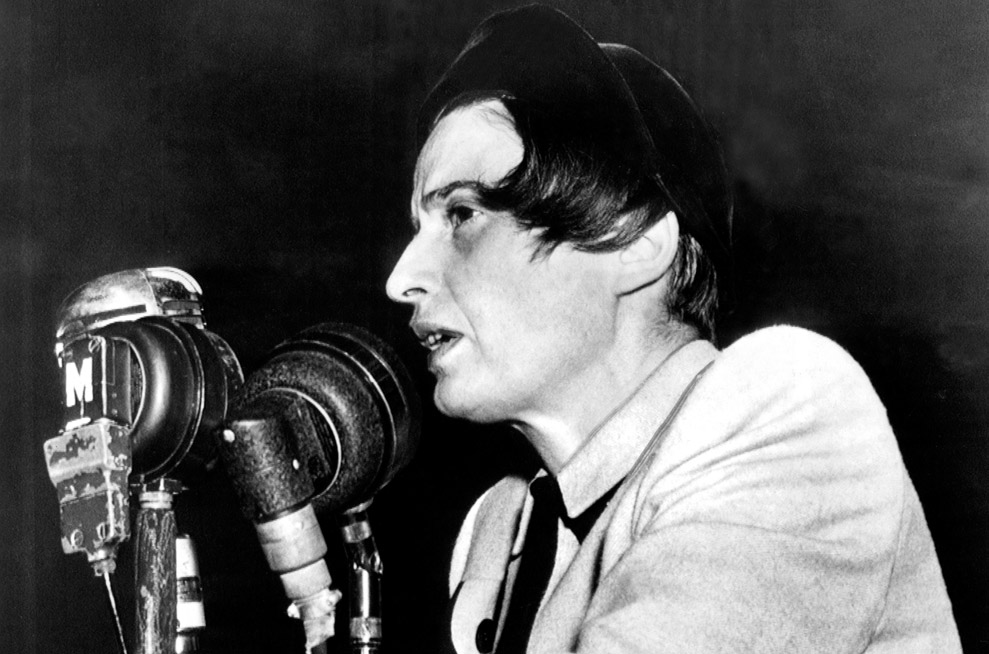 Ayn Rand

Hillary Clinton: 'Take criticism seriously, but not personally. If there is truth or merit in the criticism, try to learn from it. Otherwise, let it roll right off you.'
Anaïs Nin, American author: 'I, with a deeper instinct, choose a man who compels my strength, who makes enormous demands on me, who does not doubt my courage or my toughness, who does not believe me naïve or innocent, who has the courage to treat me like a woman.'
Ella Fitzgerald: 'Just don't give up trying to do what you really want to do. Where there is love and inspiration, I don't think you can go wrong.'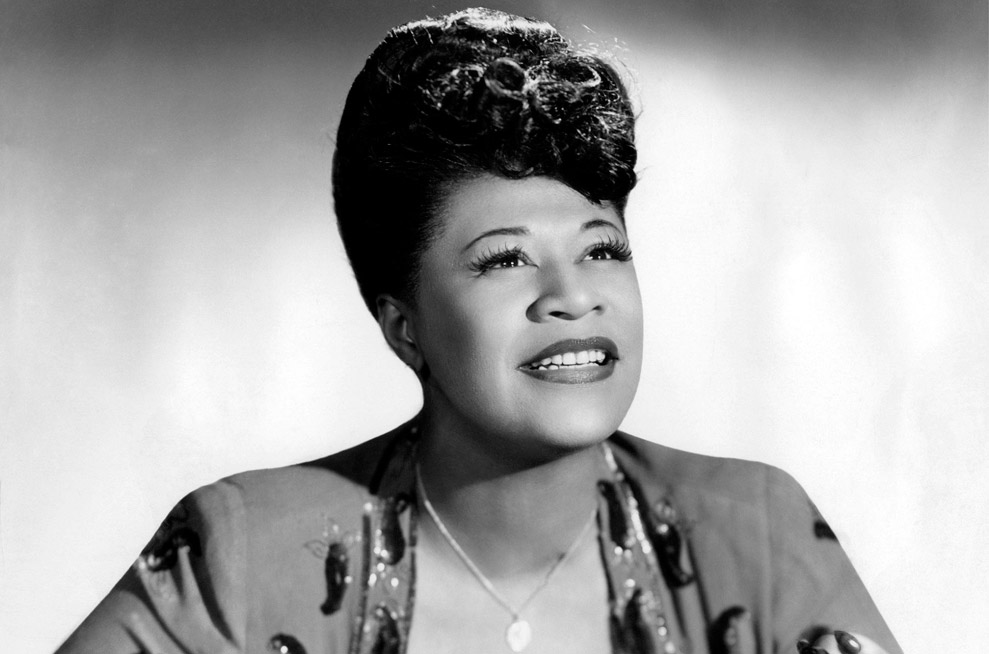 Ella Fitzgerald

Marie Curie: 'Life is not easy for any of us. But what of that? We must have perseverance and above all confidence in ourselves. We must believe that we are gifted for something and that this thing must be attained.'
Michelle Obama: 'I am an example of what is possible when girls from the very beginning of their lives are loved and nurtured by people around them. I was surrounded by extraordinary women in my life who taught me about quiet strength and dignity.'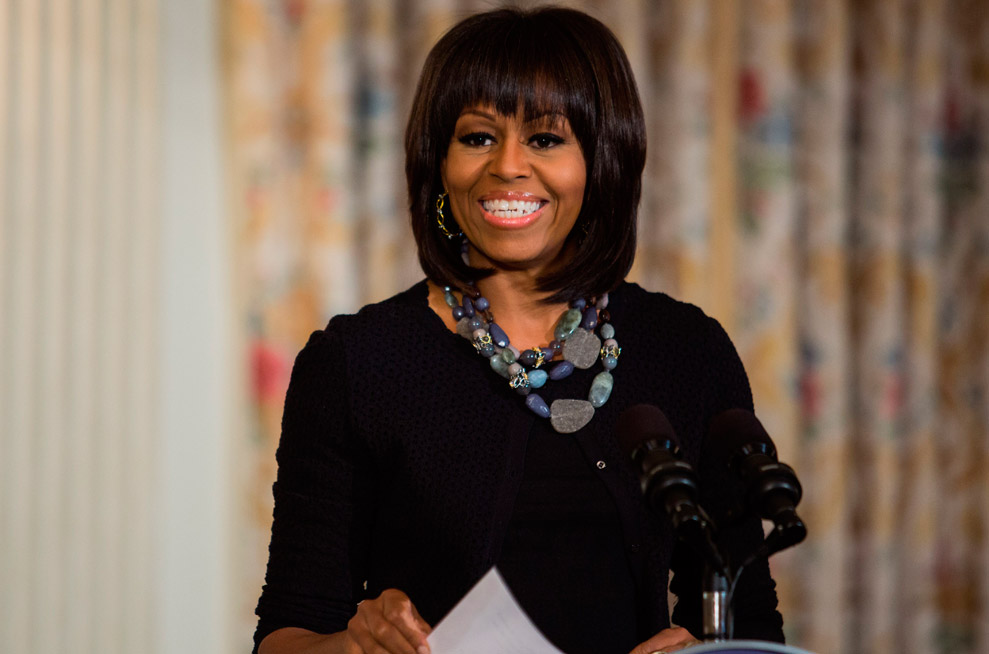 Michelle Obama
9 female characters we can ACTUALLY relate to...
8 inspiring quotes from Kate Winslet that taught us to be proud of our bodies