Dearest Ibiza, you surpassed yourself last summer. So much so, we can't keep away.
An Ibiza guide you want, it's a Ibiza guide you'll get. We share our tips for the most stylish way to do Ibiza this Summer.

Our Ibiza Guide Starts Here...

Before you go anywhere, do your research. Obvs starting with reading this Ibiza guide, then decide on where you want to go and then start party planning. Remember that with a longer season than ever and so many new Ibiza beach bars and restaurants popping up, there is a lot of choice. But whether you're visiting the White Isle for a long weekend or two weeks, it's all about the planning. We like
EssentialIbiza.com
and
ResidentAdvisor.net
for up to date party schedules.
But when it comes to the one-on-one approach the only don't even bother leaving for Ibiza without Serena Cook's details. The powerhouse behind concierge service
Deliciously Sorted
, Serena is your go-to gal on the ground for all things to do in Ibiza. When it comes to boat hire, villa rental, where the latest cave rave is, the list goes on, essentially what she doesn't know isn't worth knowing. But if your budget doesn't stretch to have Serena direct on your whats app, download their new app and you're half way there.
Because We All Need Somewhere To Lay Our Head...
What Ibiza guide is complete without a insider villa spot to try. Drum roll please,
Chic Ibiza Villas
is our new go-to holiday rental company. When a trio of entrepreneurs come together to form one of Ibiza's biggest holiday rental services we pay attention. With two ofthe trio from part of the team behind the hip hotel
Es Vive
, you know it's going to be a brand you can trust. With over 25 years of Ibiza experience, these guys have hand picked more than 40 luxury villas, on a easy to use website
,
so if you can't find your Ibiza bolthole here there's no hope for you.
It doesn't stop there though, they come with a whole host of insider knowledge thats totally up for grabs. Offering a free guest concierge service, hello car hire sorted, VIP tables you need, tick and the all important boat hire all at no extra charge, huge tick.
But where to start, if you have a need for a infinity pool,
I
mean the dream right? 10 pals to party with
,
a roof terrace with a view to die for. Throw in a home cinema, huge open plan kitchen and dj decks
,
then the latest villa on their books Moonraker should be on your radar. We are hooked!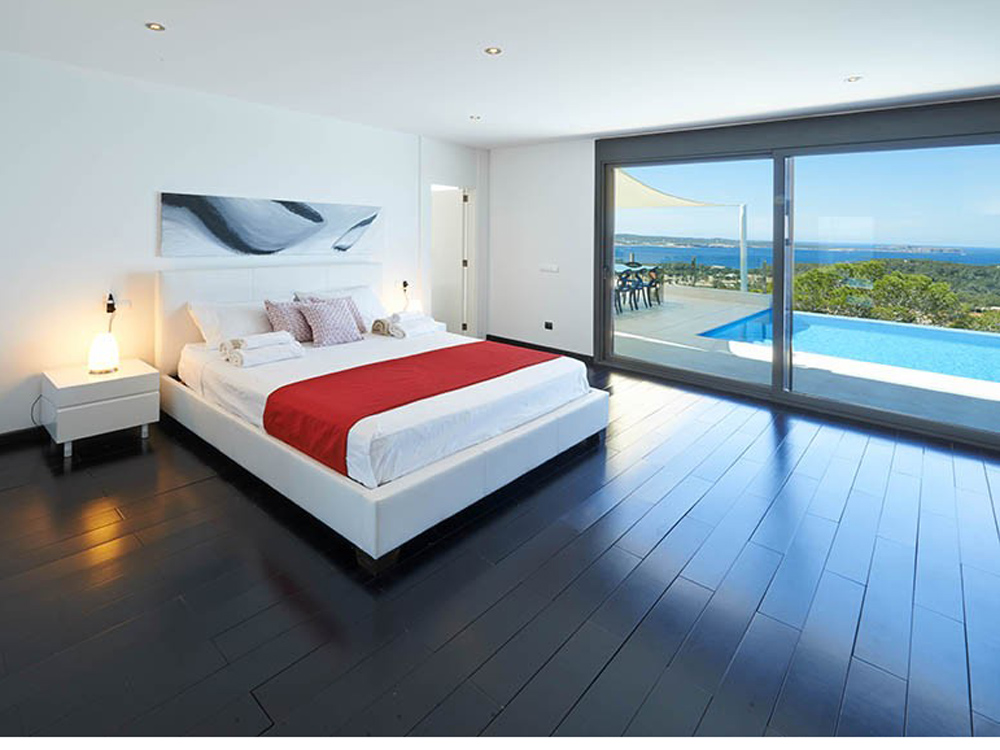 The Ibiza Guide To VIP Digs...

If you are more a hotel kinda girl then the choice is endless, but we like to flag up our favourites. Playa D'en Bossa
(
yes, that famous party beach) might have
Hard Rock Hotel
,
t
he newest five star hotel in Ibiza
.
With the biggest spa on the island, an open air poolside stage and more than 490 luxury rooms, this is Ibiza going large or going home.
But if all those crowds don't float your boat, maybe the fash-pack favourite party hotel
Es Vive
is more up your street. The famous Ibiza party pad has upped the ante after a 2.5 million refurb. Bringing in interior designer, Sean Cochrane to restore the hotel to its art deco glory. Think The Wolseley but with a heavy dose of Balearic twist. Every room has had the luxury touch,
look
out for
their
famous roof terrace overlooking Dalt Villa and Formentera, if you can't enjoy a cocktail here then there's no hope for you.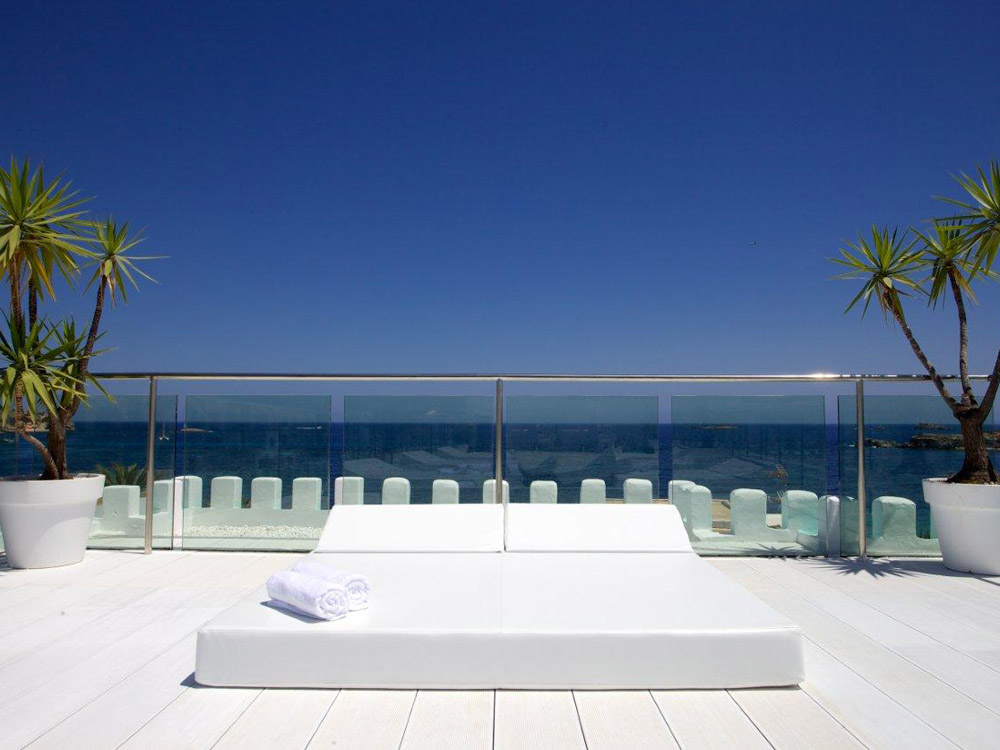 The Ibiza Guide To What We Really Wear In Ibiza...

There's two distinct sartorial camps when it comes to embracing the true Ibiza vibe...
Case A:
All black everything. One huge trend we spotted on the island last summer was head-to-toe black. Keep it comfortable in fabrics like cotton but in bodycon shapes. Add statement mirrored sunnies, we like the offering at
Police
and
black skater style trainers
to up the style factor
.
Case B:
You are embracing the 70's trend that's everywhere at the moment and living the Ibiza dream. Think bold prints, billowing sleeves, peasant blouses and high waisted denim shorts. Try new brand
Karma Beach
with lots of embellishment, broderie anglaise and maxi shapes galore in the collection and you have the Ibiza look all sewn up.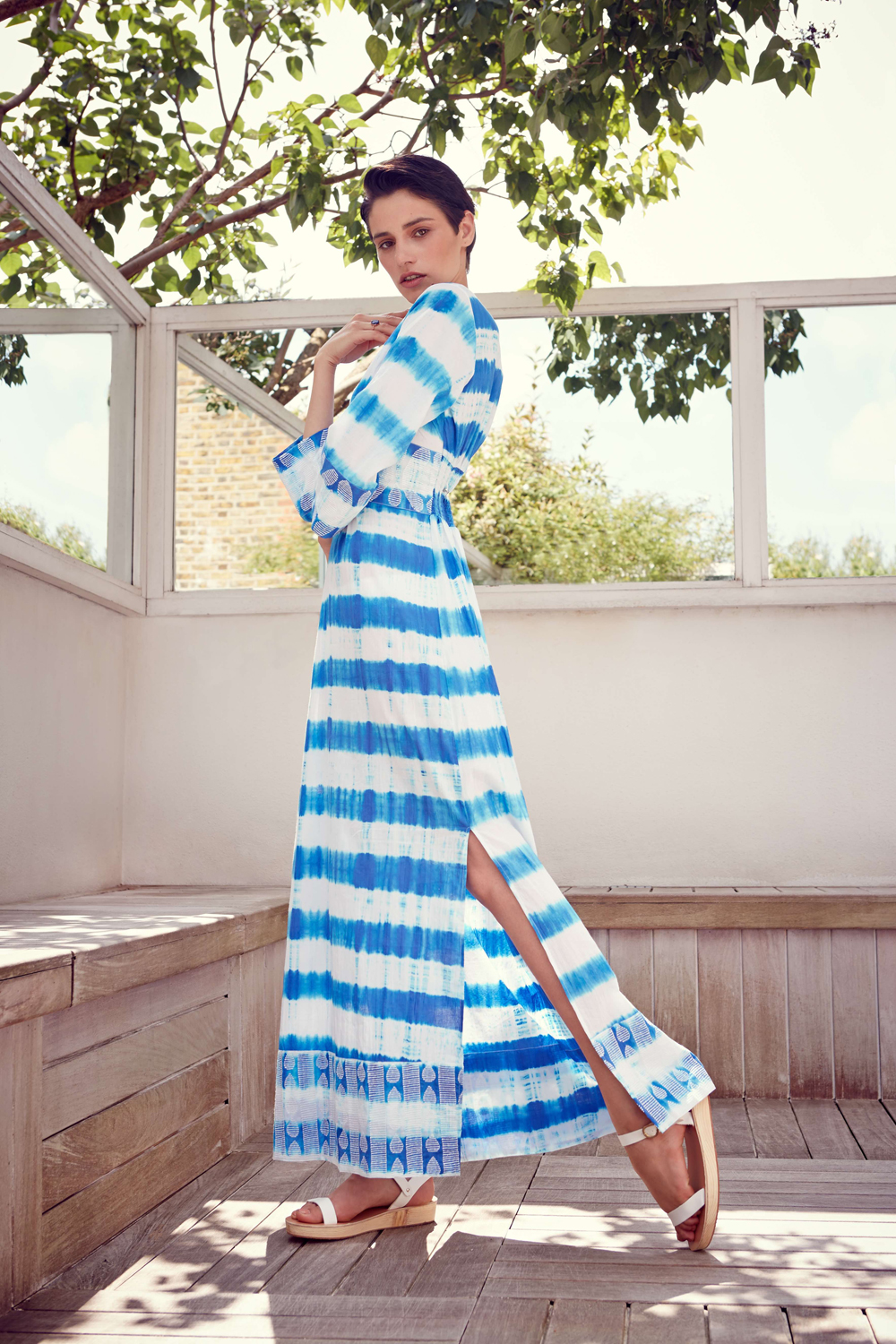 Beachouse Ibiza Is Having A Moment...

We're very taken with a daytime party, so when we heard there was a new hotspot on the island we just had to spill. We hear the yummy Italian food, incredible line up of DJs
,
note Guy Gerber with his Sunday night session, has
Beachouse
fast becoming the new place to go in Ibiza. Located in the Playa d'en Bossa area of the Island, this is a new venue launching for Ibiza 2015. Get ready for a summer of parties from the likes of Dynamic Outdoor, Andrea Olivia and Solomun. Get there early as we hear its gets packed.
Bravo, Beachouse, Bravo.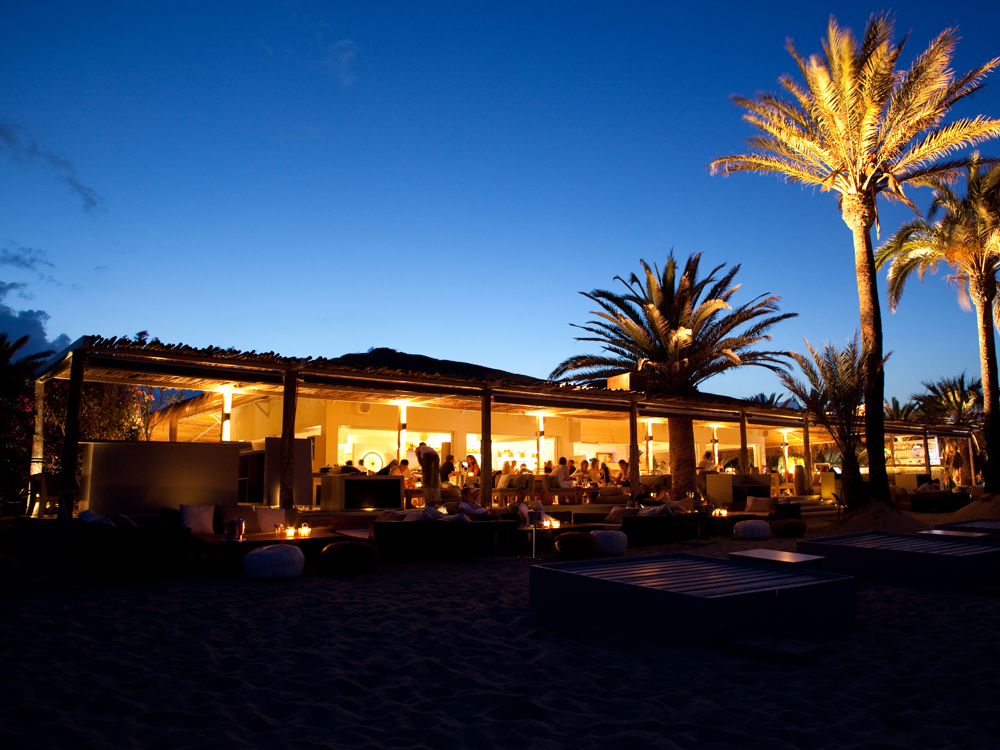 The Night We Can't Wait To Party At...

You can always rely on the iconic club Space Ibiza for your best night out on the Island, but this season they have really come up trumps. Fridays a traditionally a quiet night on the Island, Space have turned things on its head with the announcement of Glitterbox. The new night promises a break away from the popular EDM tunes heard elsewhere and embraces a fun disco vibe.
With names such as Joey Negro, Basement Jaxx and Horse Meat Disco all spinning tunes throughout the season, you're in for a fun unpretentious night. Space we bow down, with our dancing heels on of course. Get your tickets
here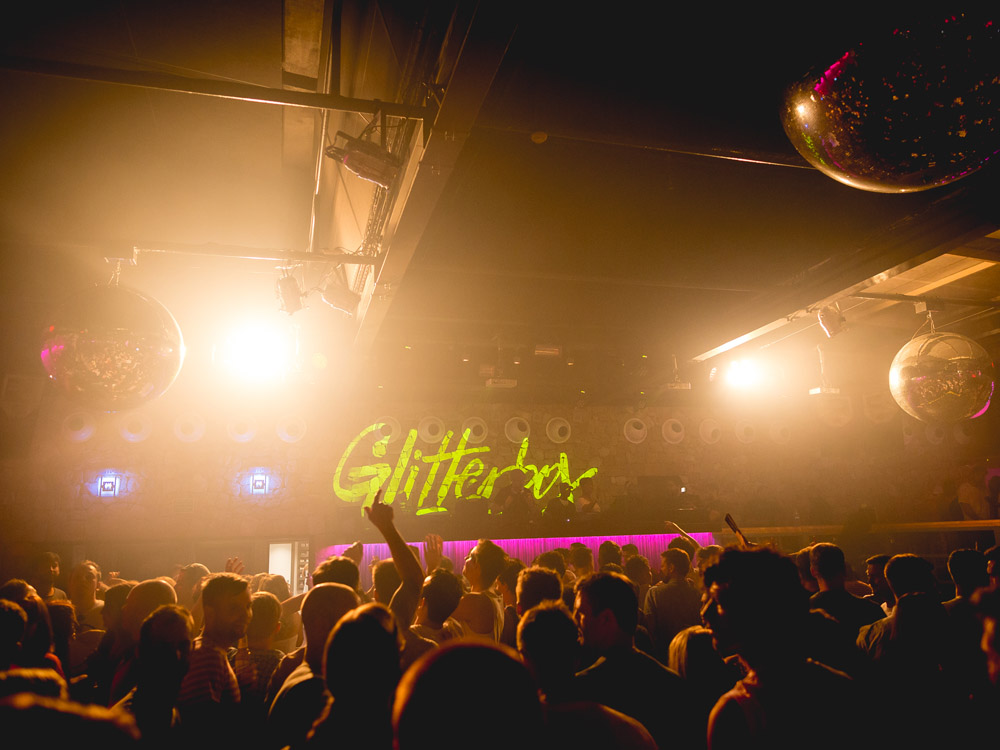 The Best Kept Secret In Our Ibiza Guide...
A must do on our holidays to Ibiza is a visit to
Cafe Mambo
. Not only do you get the best sunsets on the Island but you also get to enjoy the hottest DJs at the pre parties
.
You may have been before and not realised that you can catch the likes of David Guetta, Steve Aoki and Bob Sinclair all playing their tunes for free. Yes that's right people, there's always a element of surprise as they tend to be confirmed a few days before their slot. So keep your eyes peeled on the Cafe Mambo facebook and twitter for all the latest news.
The Place To Grab A Healthy Bite In Our Ibiza Guide...


There's a hip and healthy movement happening on the Island
, who says you can't maintain your fitness routine while you're on holiday?
Bondi
and
Passion
are two new health hot spots on the party Island answering our prayers for a healthy lunch or post clubbing snack. Bondi from the team behind Cafe Mambo has opened up in the fountain square of San Antonio and Passion has locations dotted around from the Marina to Playa den Bossa. After all that partying we say why not hit Bondi and fuel up on organic health conscious opt
i
ons and a grill menu. Homemade pizza anyone?If you are a veggie, try the new Passion in Santa Eulalia for their predominantly vegan, veggie and raw food restaurant
.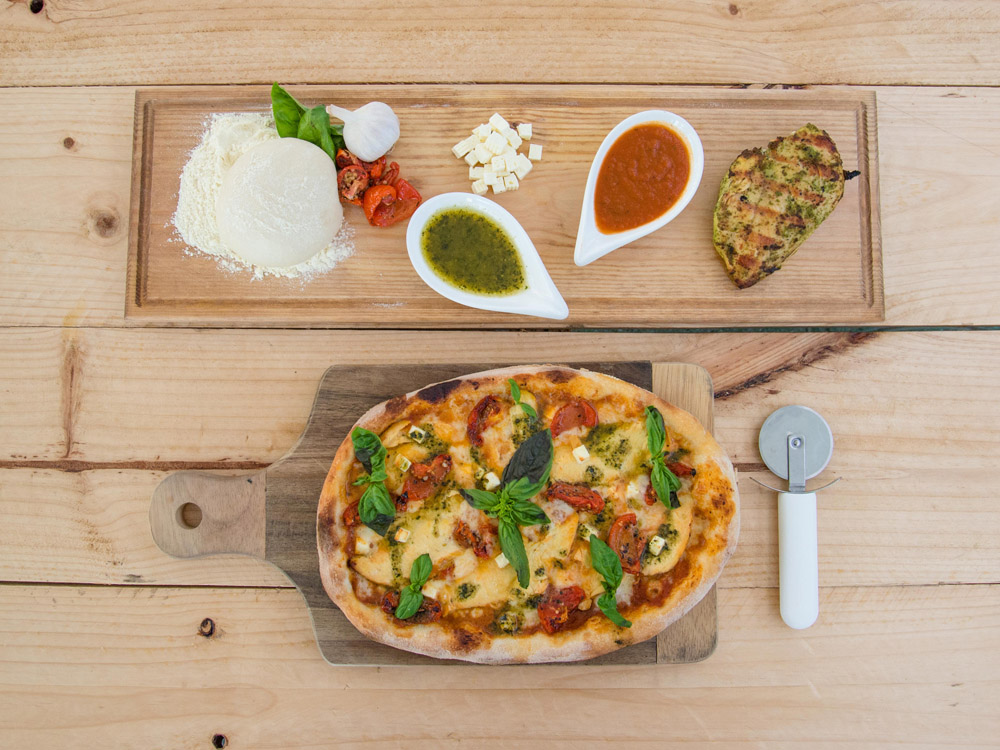 Blue Marlin Ibiza Is Still The Place To Be Seen In Our Ibiza Guide...

Blue Marlin Ibiza
, the original beach club concept in Ibiza has opened its doors for another Summer on the White Isle. With a stellar DJ line up and a jet set crowd all being served by the best looking staff on the island, we are obsessed.
Hire a sun bed and people watch the VIP crowds coming in from their yachts, you might even spot Leonardo DiCaprio, yes really.
Make sure August 14th is firmly in your diary for their highly anticipated anniversary event, going on past parties we know its going to be mega.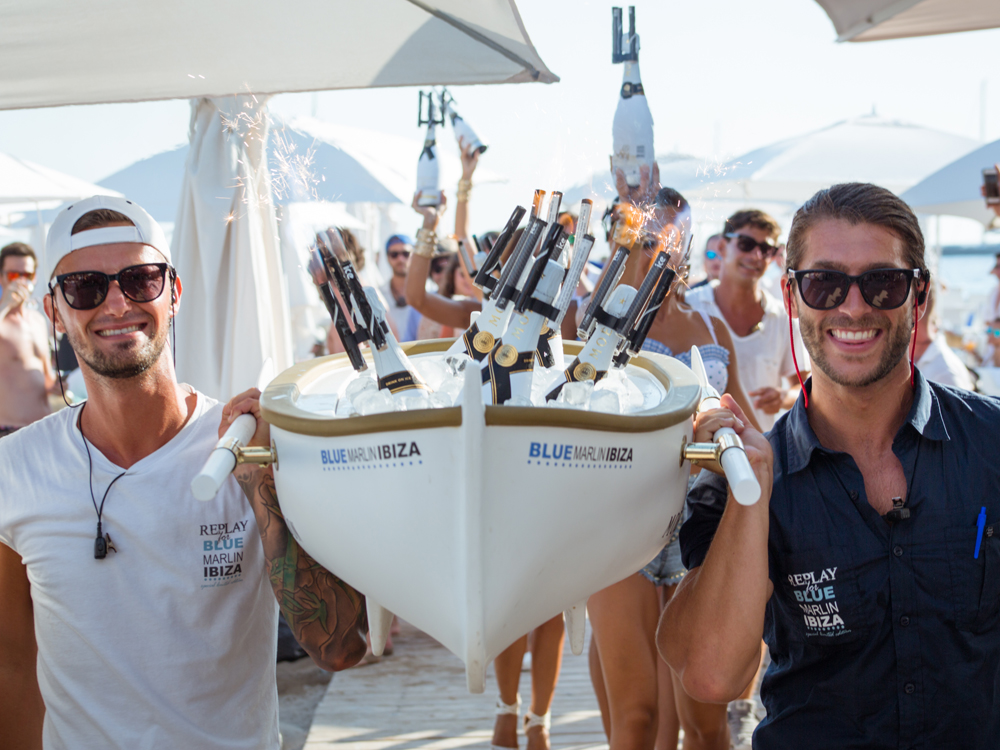 It's All About The No Frills Joint...

These are the places where only those in the know hang out. They're unpretentious yet fabulous:

1.
Can Pilot
does the most amazing meat on the grill, according to Rebecca Tay, editor of our favourite fashion discount site
The Outnet
.
2. You'll find Ibiza fixer to the fash-pack and more Serena Cook from
Deliciously Sorted
in new hip and healthy vegan restuarant
Wild Beets
. Think yummy green juices galore. See you there.
3. For the most delicious pizza and pasta on the island, follow Marie Claire's fashion director Jayne Pickering's lead with
Macao Cafe
. Try the huge pizzas and save us a slice. Yum.
4. More of a beach shack earery kinda gal? S'illot on the road to Portinatx is our new found favourite. Very Spanish, cheap and serving authentic paella, sounds dreamy no?
5. Go where the locals go, on the Sant Joan road, past Aura you'll find
Can Guimo
a family friendly cafe open until 10pm. Not just for food in the evening though, its a morning must do with delicious coffee on the menu.

The New HEART Of IbIza...

Don't be fooled into thi
nking the party scene is only in Playa d'en Bossa, the Marina in Ibiza Town is fast becoming the new place to let your hair down. With Lio already there embracing the cabaret dinner and dance scene, there's a new party place in town hot on their tail. And boy are we in for a treat.
After ten years of idea-sharing between
Guy Laliberté
the founder behind Cirque du Soleil and the
Adrià

brothers, Ferran & Albert (the world famous chefs behind El Bulli) have come up with HEART Ibiza. Lets be honest Ibiza is not really known for its fine cuisine but the
Adrià

brothers are shaking things up.
Located in the Ibiza Gran Hotel, combining the party loving side of the island with the chilled vibes we know and love of Ibiza it sounds like a winning combo that we can't wait to try.
Whether you start your night on the 'Terrace' with food stations galore or dinner at 'Supper' where you get gourmet cuisine plus live entertainment, hello art performances, live music and urban dancers. If letting loose in a superclub isn't really your thing, then 'Club HEART' should be on your radar. With only 700 capacity, the intimate space transforms from art gallery to dancing divas. DJs plus performances by the best of
Cirque du Soleil iconic team

, er go on then.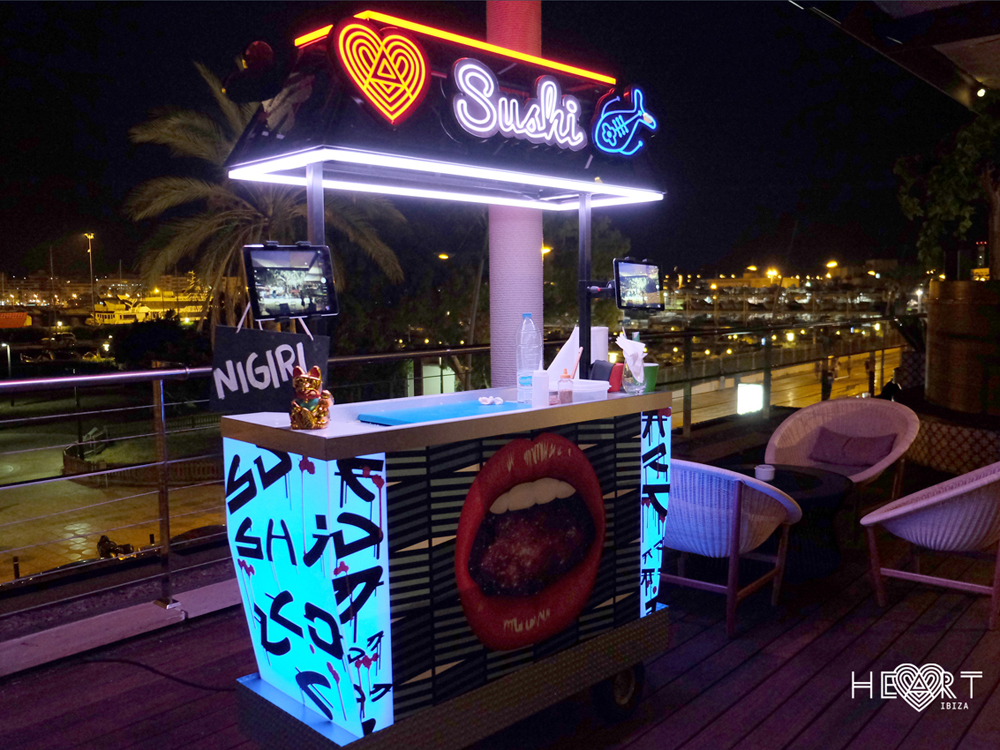 When Ibiza Does Water Parks...
Its not all day time raving in Ibiza, a new water park Ocean Mania at Ocean Beach Ibiza is firmly on our to do list this Summer. The first ever water wipe-out park that sits out in the sea opposite the beach club is a whole world of inflatable fun. Think free floating catapults, climbing towers, trampolines and swings. If that all sounds like too much effort, get yourself back over poolside at Ocean Beach and get your sunnies firmly on for a spot of celeb watching. Champagne spray anyone?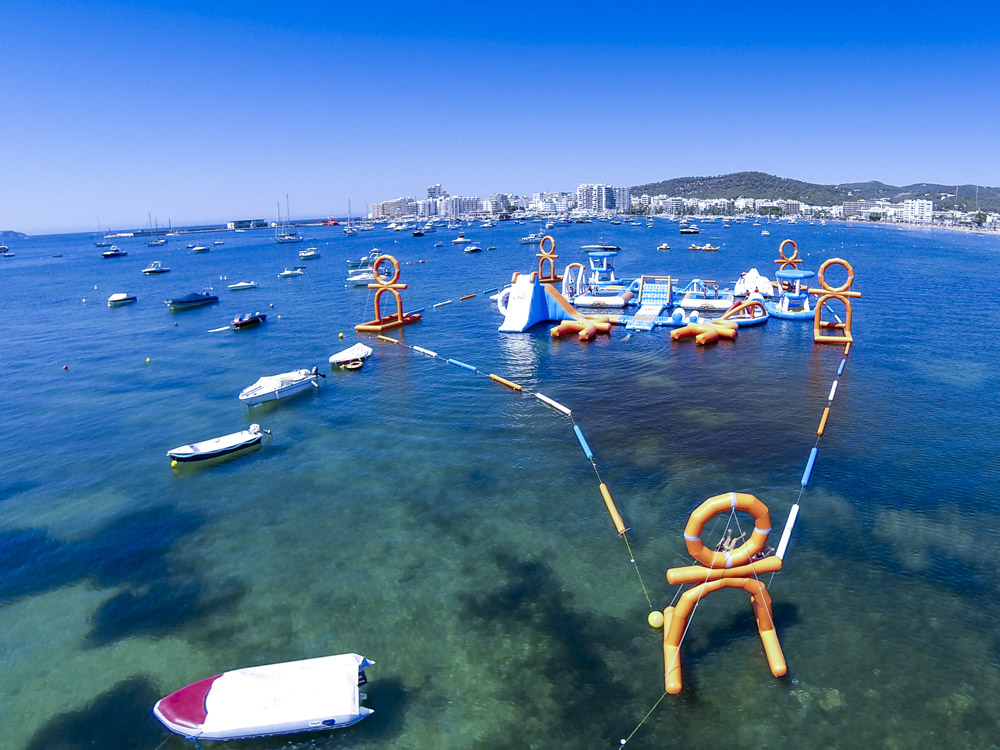 Your Own Personal Glam Squad...
Its not just Kim Kardashian who travels with her glam squad, now you can too. Kinda. Blowout Ibiza are back for a second season on the white isle, making it their mission to help us get our glam on.
Find them at pop ups including Blue Marlin and Ibiza Rocks, but if you really can't bare to leave your hotel room, why not try their mobile service too? Choose from a six look menu of hair and make-up trends, ready to get your party face on.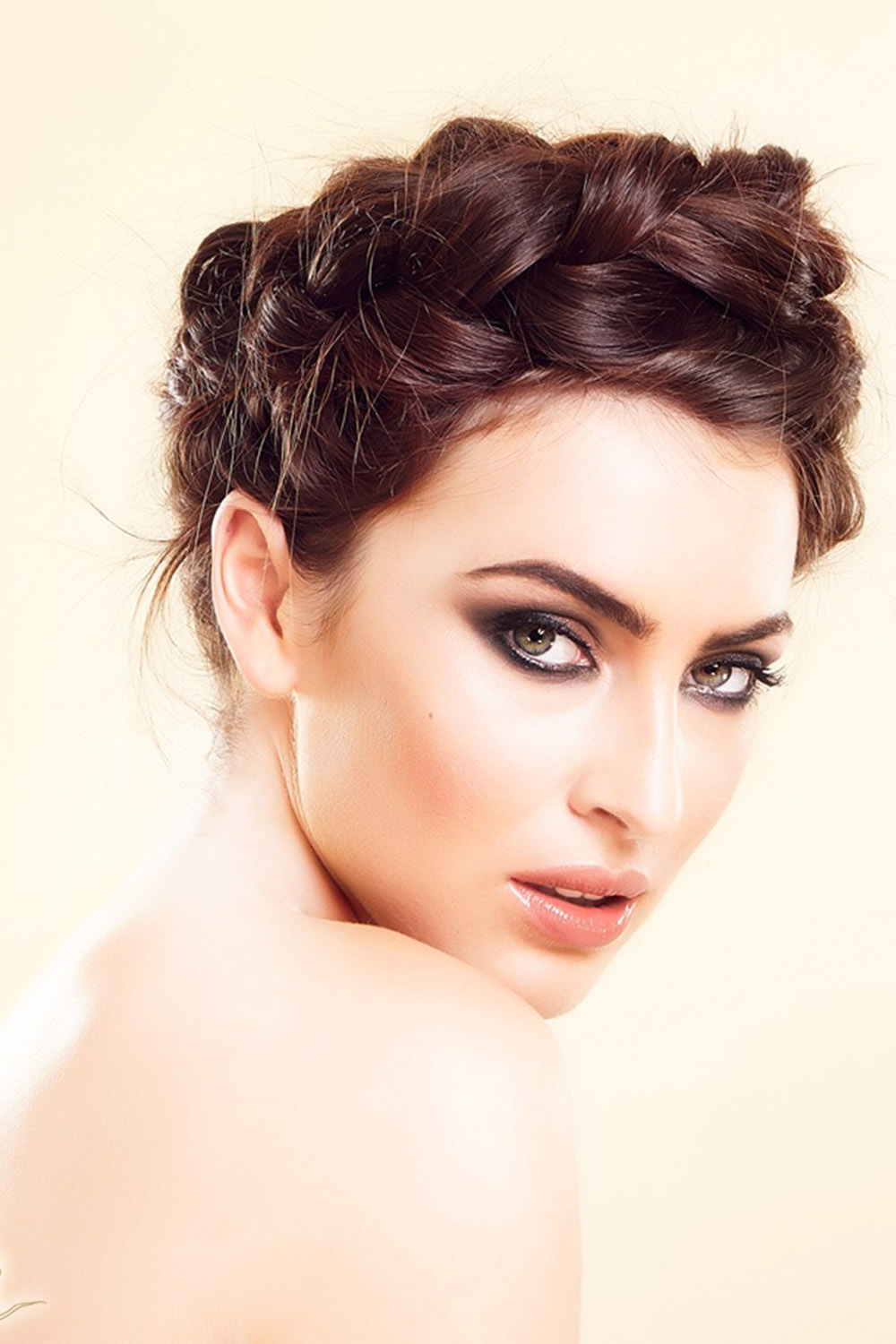 When You're All Partied Out...
Because lets be honest the days can turn into nights in Ibiza, a place to regroup and rejuvenate should be the first thing on your mind. We're not talking week long retreats here though people, more of a quick pit-stop before you enter into another vodka fanta limone marathon. Sound good eh?
Jax Coco have teamed up with beach club Ushuaia and holistic Ibizian retreat 38 Degrees North to create a area at the new wellness service Xpa at
Ushuaia
.
The 'Repair Me On The Beach' sounds right up our street, using Jax Coco coconut oil, three masseurs work in synchrony on your body. Don't worry we aren't going all hippy vibes on you, rather than finishing with the usual mint tea, we say why not end your treatment with a Jax Coco cocktail. Essentially the party gals answer to getting your mojo back! Treatments start from 55 euros book
here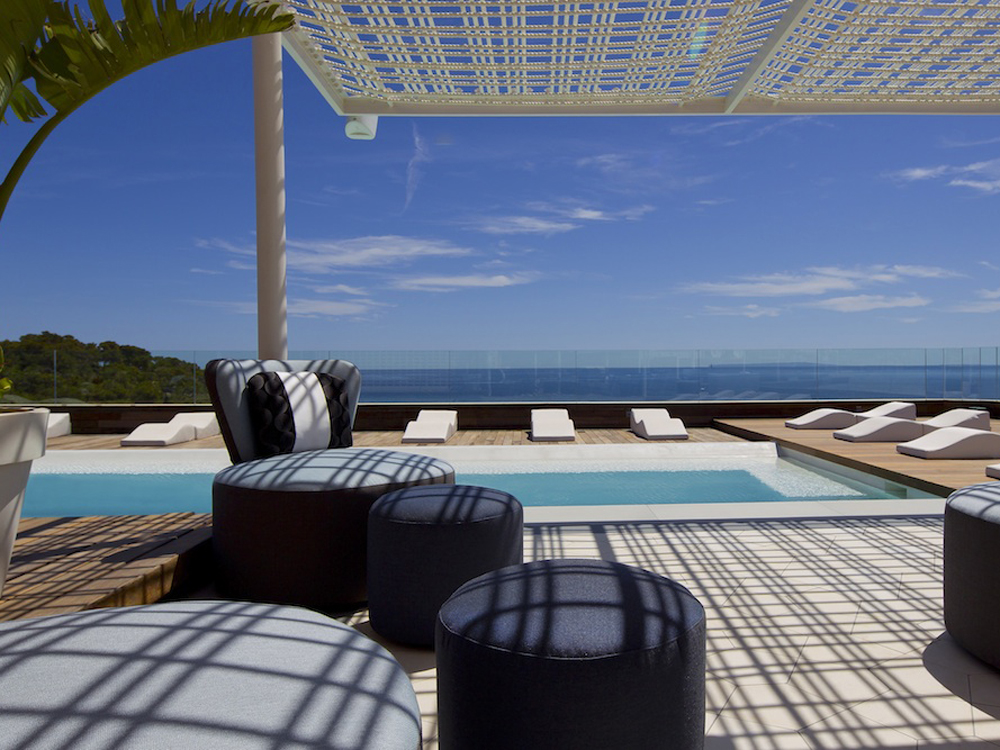 The Original Daytime Party...
Its all about a daytime rave in Ibiza these days. If you're still out at 6am you're doing it all wrong. The in crowd never really left the party at
DC10
, even after 15 years DC10 is still pulling in the crowds in Ibiza.
Our rules to live by when joining in the fun and games...
1. Go on a Monday for CircoLoco session, starts at 3pm for the ultimate clubbing experience.
2. Smile sweetly at the Italian bouncers, we're not saying it will get you queued jumped but it might help.
3. Do wave at the planes as they fly past, start a Mexican wave if you like.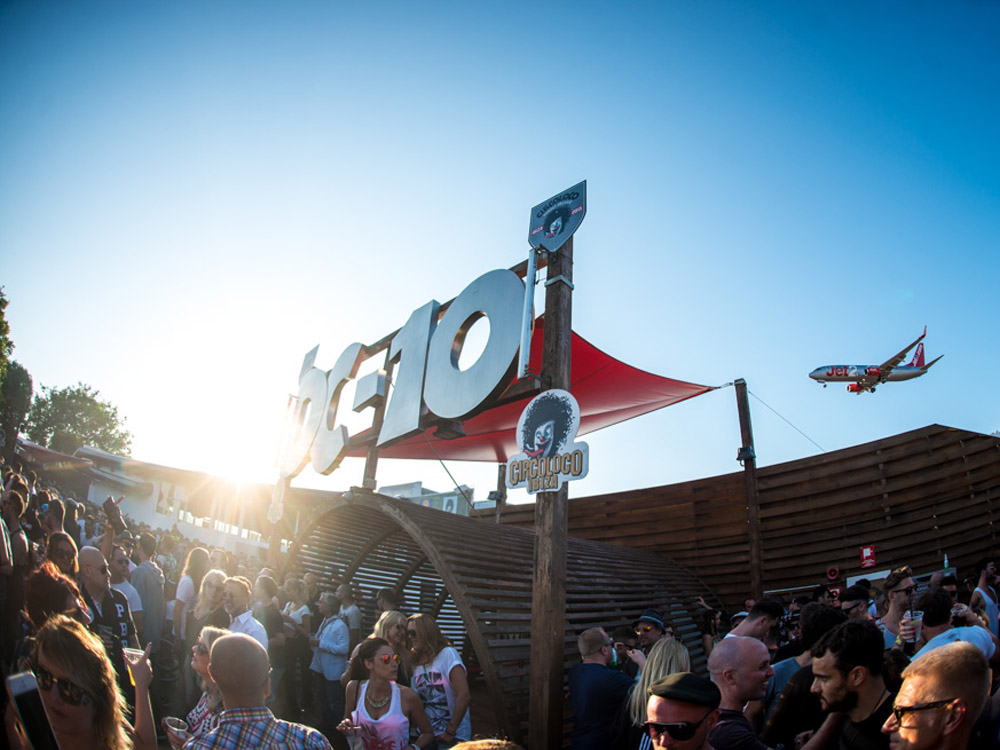 The Store That Has To Be In Our Ibiza Guide...

La Galeria Elefante
, the concept store in Santa Gertrudis, the locals' best kept secret and the one we can't wait to shop at. If trawling around the famous hippy market isn't really your thing, and you're more about finding one
-
off gifts, fashion and cool interior buys, look no further. Our fashion director Jayne Pickering
really
rates the treasure trove of super-cool global finds, always leaving with her hands full. With a yoga studio and beauty rooms on-site, we would easily spend a couple of hours here. All you'll need is extra help to carry your bags.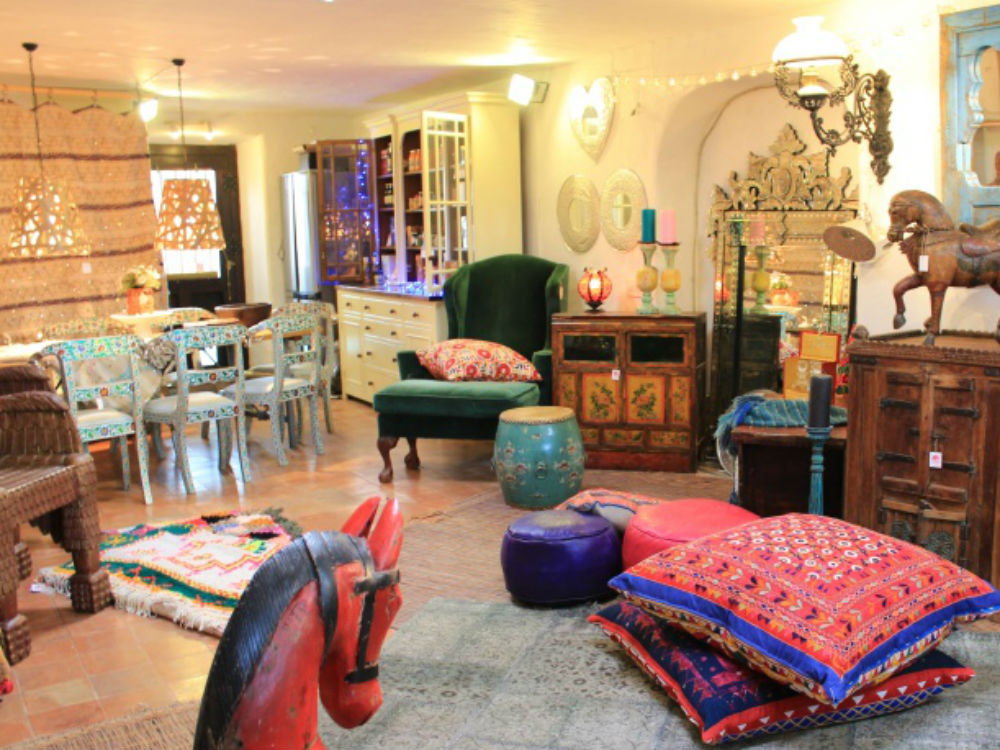 Because Who Doesn't Love A Festival?
We couldn't do our Ibiza party guide without talking about a festival. If you are less about daytime partying and more about exploring the cultural side of the Island, BLOOP should be on your radar. In its fifth year, the
BLOOP
Interactive Arts Festival makes its return to the White Isle for a month-long programme. Every year over 30 artists from all over the world come to Ibiza and start creating. Think open air art galleries, workshops, interactive installations and sunset parties with DJs from around the world. There's even workshops for the little people, so bring the kids. It takes place all across the Island, everything is free and the fun is in finding it.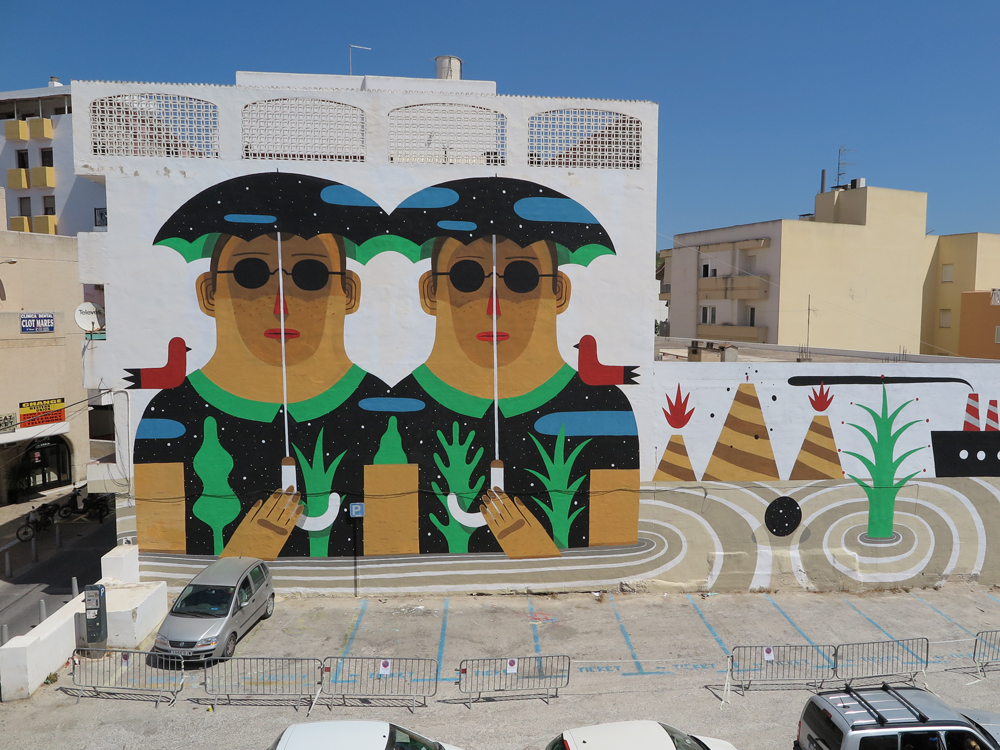 The Night We Can't Wait To Party At...

Dear
Amnesia
, oh boy, do you know how to mix it up. After last year success with Calvin Harris we didn't think you could top it but we were wrong. Joining forces with Together Parties and Defected In The House, we're assured a legendary night every Tuesday at the party club. Look out for resident DJs from the likes of Chase & Status, Rudimental, Pendulum, Sam Divine and the favourite of Ibiza 2014 MK.
Thank you, Amnesia, you have excelled yourselves. Love Team MC.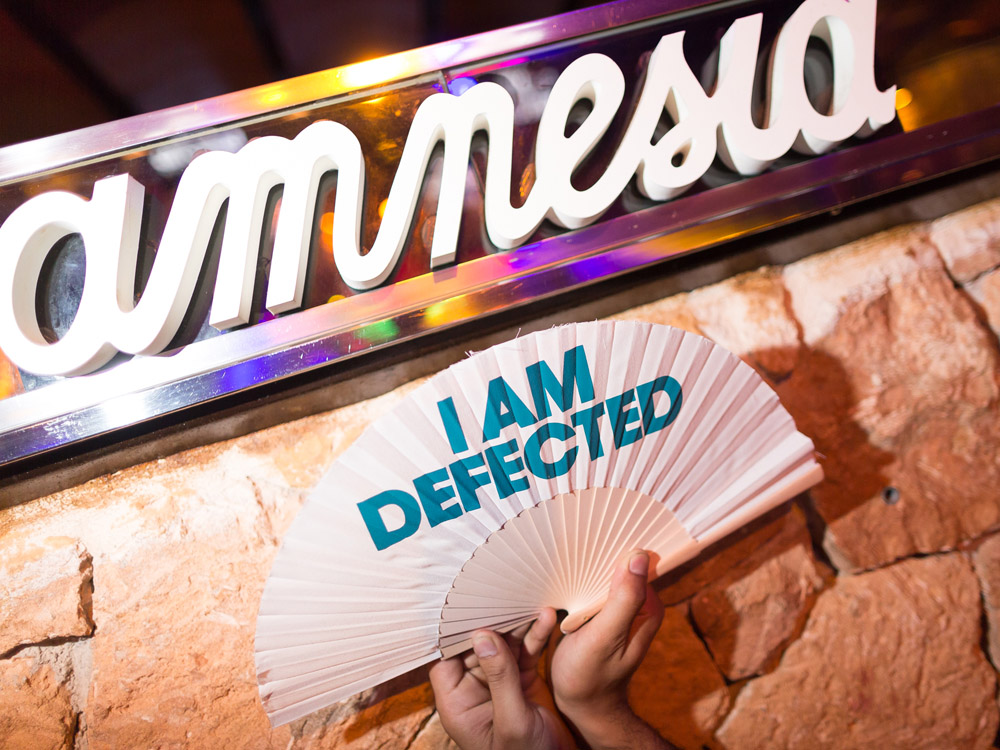 Did Someone Say Long Boozy Lunch?

If you're wondering where all the cool kids hang out, you've gotta go south to the backdrop of Ses Salina's nature reserve. A must do in our Ibiza guide, yes its a long winding road to get there but once you get to the end you'll find
Experimental Beach Ibiza
. From the team behind the Experimental Cocktail Clubs in Paris and London, you know you are in good hands. Think chilled out Ibiza vibes from the shop on site 'The Treasure Chest' to the locally sourced tapas. This year they are shaking things up with yoga, fresh juices and BBQ's all on the menu, set against their mega sunsets. Don't worry though their famous conch shell sharing cocktail isn't going anywhere, we can't wait to go back.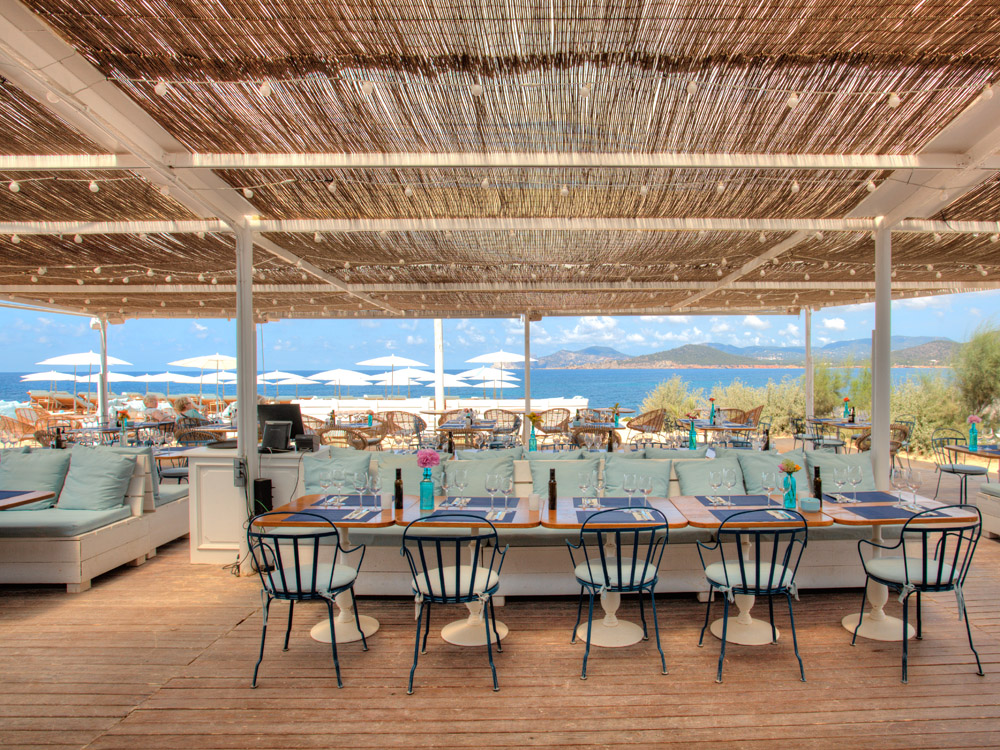 There's Open Air Cinema In Our Ibiza Guide... Midnight Movies, Anyone?

It's always worth going off the beaten track in Ibiza and never more so when it comes to beach club and restaurant
Amante
. Hidden away overlooking the Sol Den Serra bay, on the east coast of the island it has the most amazing views. Back by popular demand, get ready for 'Midnight Movies' the open air cinema under the stars. Think laid-back comfy day beds with cocktail in hand rather than uncomfortable cinema seat with someone's knee poking you in the back.
Held every Thursday from May to October 'A Night Under The Stars' will offer a package deal for 30 euros that includes, entrance, comfy bean bag, blankets, popcorn and a glass of wine. Look out for films such as Pulp Fiction, Birdman and Nightcrawler. Let's be honest, after all that raving, sometimes you just need to take a moment to chill.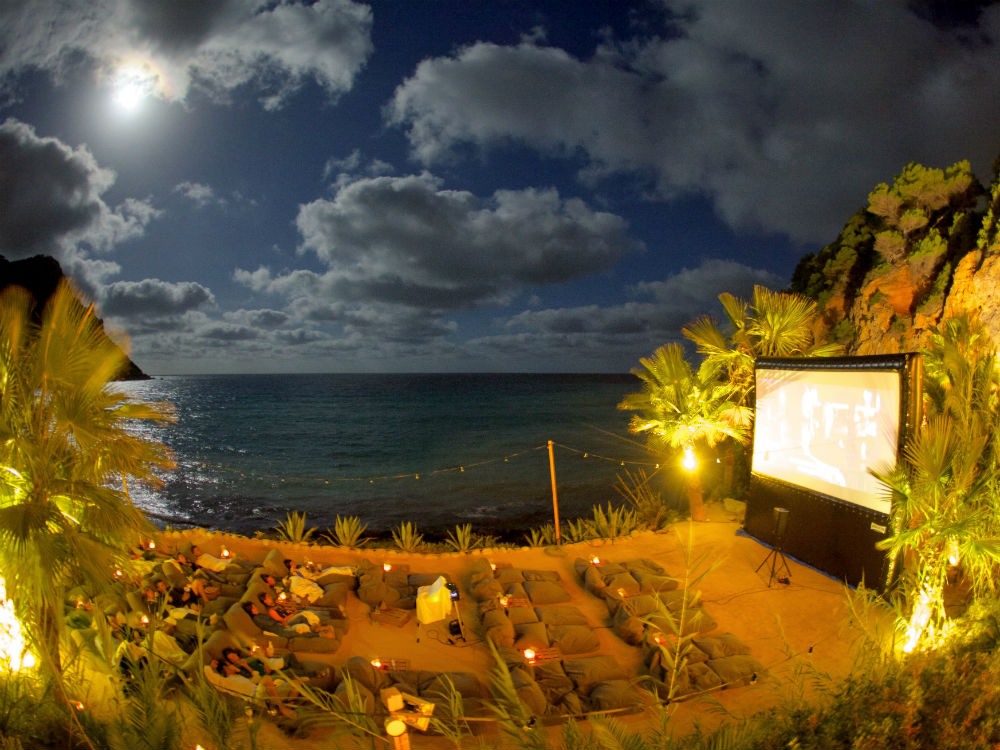 Where To Go To Find The True Ibiza…

Picture the scene, fun unpretentious crowd, tick, people watching galore, tick and in a Ibiza institution, huge tick. Plus there is enough amazing delights there to instagram the hell out of it. Say hello to Pikes. The 25 room boutique hotel, made famous in the 80's as the place to be with all the rock and roll stars. Fast forward 2011 when the team behind Ibiza Rocks took over, hence why you'll often see the bands that are playing at Ibiza Rocks hanging out in the Pikes lobby.
We say stop by Pikes for the 'Colada Club Pool Party' for fun and frolics and witness one of the very few places that really represent the true bohemia of the Island or if you are more of a indie gal at heart head to Ibiza Rocks Hotel for one of their famous live gigs. After 10 years of providing Ibiza with the biggest bands on the planet, Ibiza Rocks are celebrating with a huge 14 week season with acts performing, including Clean Bandit, Mark Ronson and the legends that are Spandau Ballet. Put 16th September in your diary now for their 10th Birthday party with The Libertines headlining.Boom
.

When We Want To Blow The Budget...

If you are after a special one off experience in Ibiza then look no further than
Sublimotion
. In its second season, talk about a gastro sensory adventure, the creation of Spanish Michelin star chef Paco Roncero is a concept not for those looking for the average supper.
Look out for the dessert 'El Beso' a new take on interactive dining. With help from 12 members of staff plus painters ready to create a work of art as the ingredients are named one by one. Once created the picture is projected from above. In a intimate setting of only 12 diners, its not cheap but for a truly special dining experience in Ibiza, this is up there.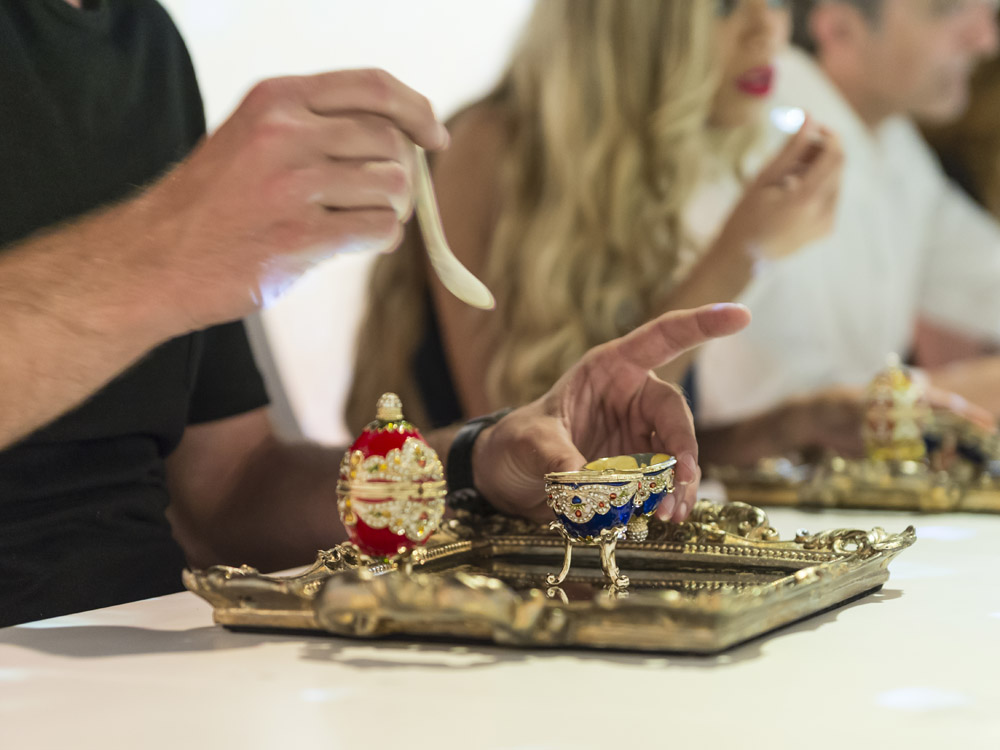 If A Bit Of Cabaret Is Your Thing...

Part of the Pacha group, the restaurant in Ibiza Town Marina,
Lio
, is firmly on our radar. We'll be checking it out on Thursday nights for the Jean Claude Ades Be Crazy! parties (or JCA, as we like to call him, natch)
Built on a peninsula, imagine floating on water with jaw-dropping views of Ibiza Town and Dalt Villa. Go for dinner, dancing, live shows and one of a kind performances. It's cabaret time!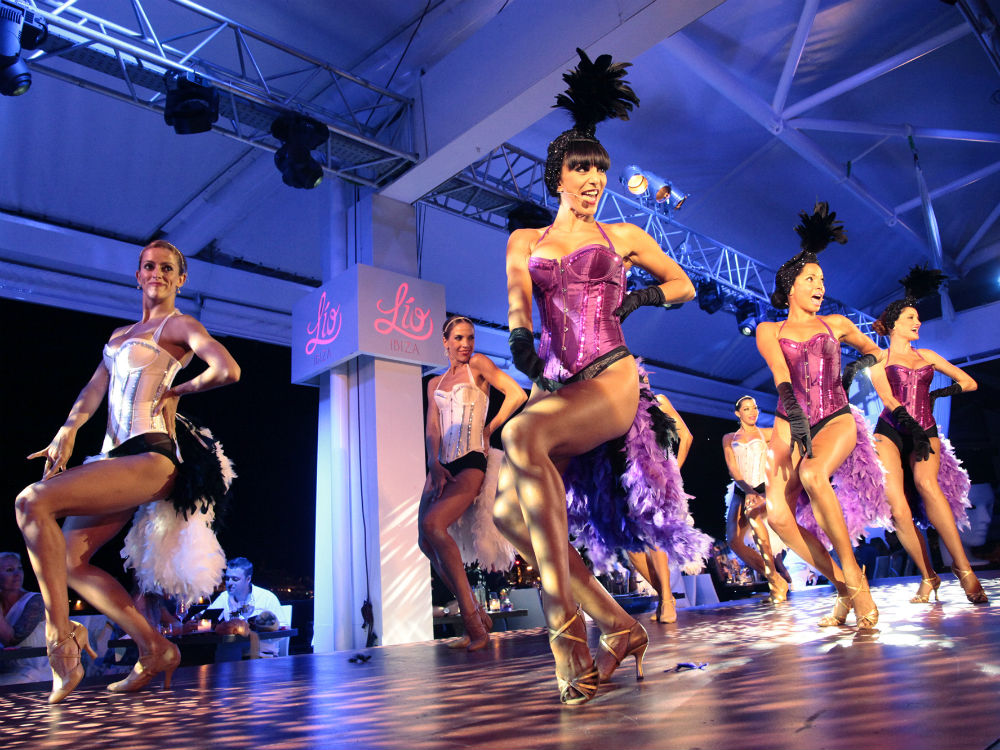 Our Ibiza Guide Wouldn't Be Complete Without A Mention Of Yoga...

Because it isn't all about ibiza clubs and champagne, you know. For summer 2015, our Ibiza guide has to include
Formentera Yoga
who have launched the 'Busy Women Express Yoga Cleanse' perfect for us gals on the go who like the idea of a yoga retreat but dont want to commit to a week long detox. Sound familiar? But what does it include we hear you quietly ask in your best relaxed yoga tone?
Situated in the mountains the country house overlooking the sea its the perfect backdrop to enjoy somatic meditations, sunrise walks, daily juices and two hours of yoga every morning plus much more.
Founder Jax Lysycia says: ' This year I'm focusing on gut-health. Candida or bloating can be the root of so many issues for body and mind, so I have designed this 'express weekend' as the perfect antidote. What could be more beneficial than a long weekend of amazing alkalising juices prepared by our chef to get you glowing, coupled with twice daily detoxifying but gentle classes of yoga to flatten the tummy and improve digestion.''
We're sold, its time to get the bikini body ready. See you at sunrise session. Namaste.