Why the would-be Bond has stolen our hearts
Every A-lister in the celebrity big league has their 'year', the year they shoot from familiar face to international household name. 2016 surely belongs to Tom Hiddleston. So far he's headed up one of hottest TV dramas of the year, put himself in the running to be the next James Bond and is dating the most famous woman on the planet, Taylor Swift. And to top it all off, the public recently decided that he's this year's
Rear of the Year
winner (like we didn't already know). Make no mistake: Tom Hiddleston is ON it right now.
To solidify the fact that yes, 2016 really is Tom Hiddleston's year, is his burgeoning assault on social media. Not content with dating the First Lady of Instagram (Taylor Swift, obvs), Tom is now vying for a place at the social top table with the arrival of an official Tom Hiddleston Instagram account and a bloody good first post. He's in it to win it.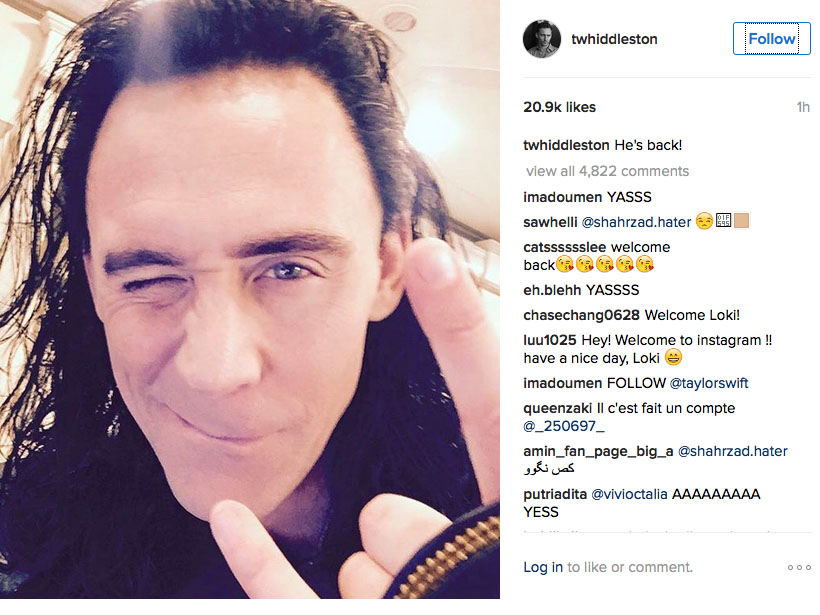 one post = 88.9k followers and counting...
Here's a few more reasons why he's our new man crush.
1. He's happy to be at one with nature
As in, he likes to be naked. For obvious reasons we are absolutely behind Hiddleston's comfortable relationship with nudity on screen. Is it really any wonder he claimed the Rear of the Year title?


2. He's modest (and funny) about his fanbase

The 'Hiddlestoner' is 2016's answer to the Cumberbitch. Hiddleston himself is handling the presence of this 'fervent' fanbase with just the right level of British awkwardness.

3. Even Miss Piggy loves him. Oh to be that puppet pig...

4. He is a superbly talented actor


Hiddleston has shown considerable skill on both stage and screen, winning an Olivier Award in 2007 for his part in a West End production of Cymbeline. More recently he's been given an award nod for his stellar turn in The Night Manager.

5. He has a voice like molten, dark chocolate.

6. He can speak fluent French, Spanish and Greek. Few things are sexier than a multi-lingual dude. Hola.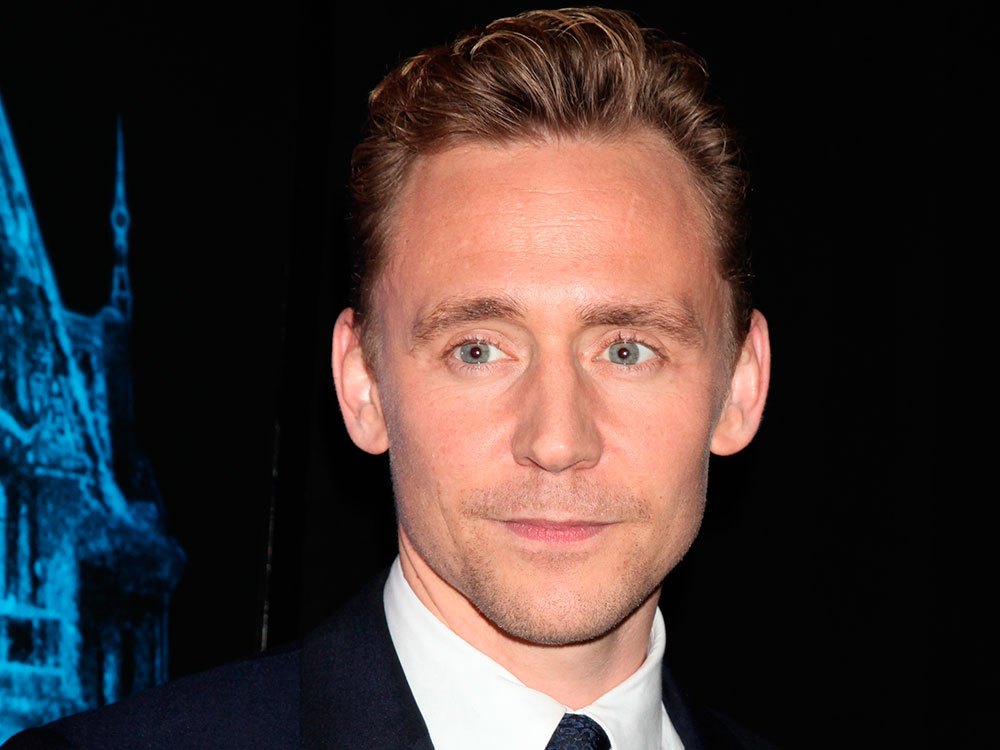 7. He did his Robert Di Niro impression TO Robert Di Niro, like it was no big deal.

8. Prince William is a pal. Imagine the weekend double date potential.

9. He's had his very own unlikely Casualty storyline. He knocked a woman from her balcony while abseiling down a building (classic). Happily this footage still exists online. Here it is for your enjoyment.

10. Even as a bad guy with a dodgy haircut he still manages to be oddly suave.

11. And the man can DANCE. We'll just leave this here:

12. And last but not least, he looks seriously good in a *cough* James Bond *cough* tuxedo.