Rest assured, it's not an Iceland buffet special...
Walking a red carpet is hungry work but the stars at tonight's EE Bafta awards won't be starving for long...
After smiling and waving their way into Grosvenor House tonight, nominees Leo DiCaprio, Cate Blanchett and co. will be treated to a lavish three course meal before the awards ceremony officially kicks off.
The menu for the night has been specially created for the event by head chef of Grosvenor House, Nigel Boschetti and head chef of Bafta 195, Anton Manganar and will be served to the 2,500 A-list guests in attendance. With the crème de la crème of the acting world in the same place, at the same time, it's no wonder that the menu is already giving us some serious #FoodEnvy.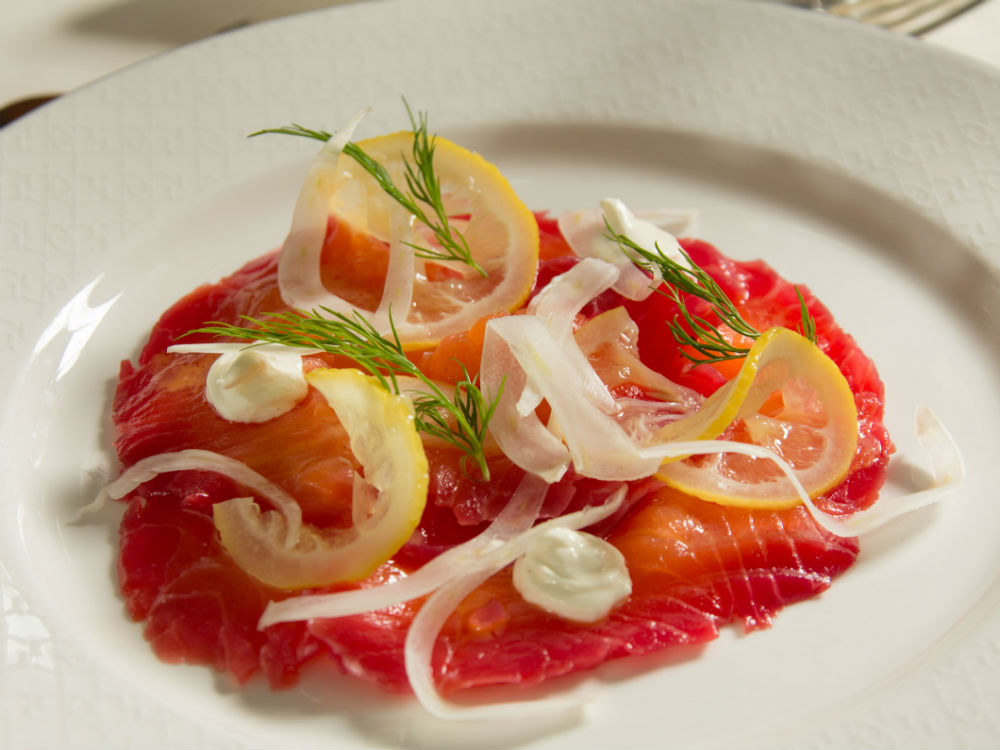 And those stars who have squeezed themselves into their outfits for the night needn't worry about popping any buttons as the menu is delightfully carb light (let's hope there aren't any bread baskets around to trip anyone up).
The stars will have the choice between beetroot marinated salmon with a horseradish yoghurt or the more vegetarian friendly beech roasted pepper with quinoa salad to start off their night. They'll then move onto a dribble-inducing Loin of lamb 'en croute' or Winter vegetables with Yorkshire feta while dessert is a glorious sounding dark chocolate brownie with mousse and berry compote which definitely beats our Tesco's Finest dessert anyday...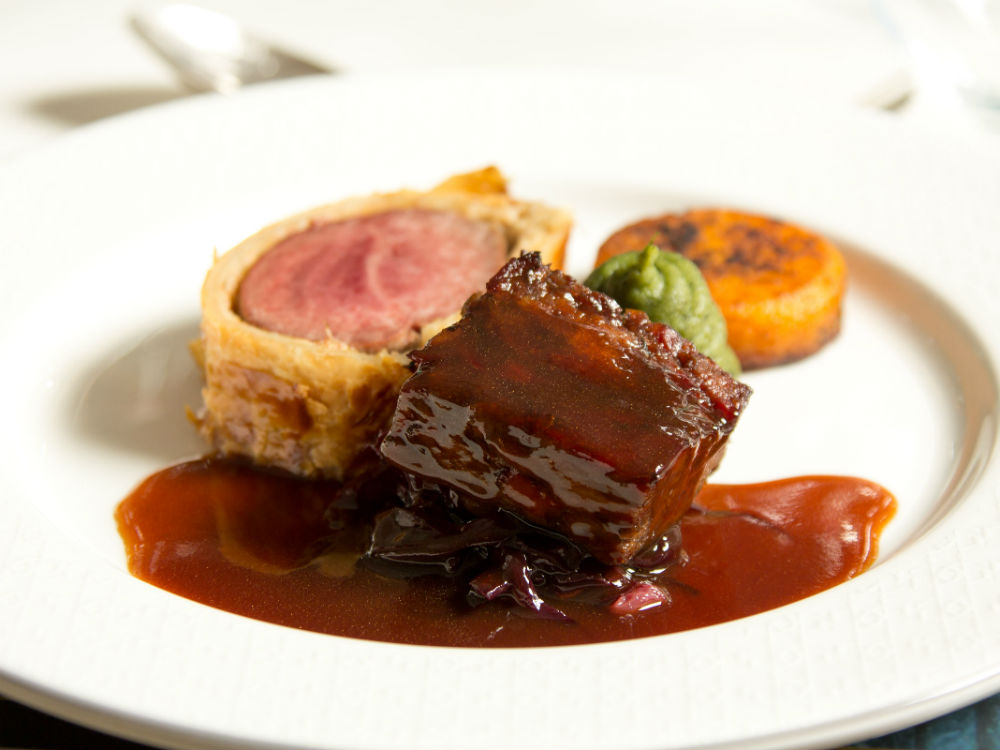 Starter
Beetroot marinated salmon, horseradish yoghurt, pink grapefruit dressing, confit lemon


Vegetarian Starter
Beech roasted pepper, quinoa salad, leek and wild mushrooms, pickled heritage carrots, poppy seed dressing
Main Course
Loin of lamb 'en croute', slow braised shoulder of lamb, spiced red cabbage with golden raisins, butternut fondant, spinach and watercress mash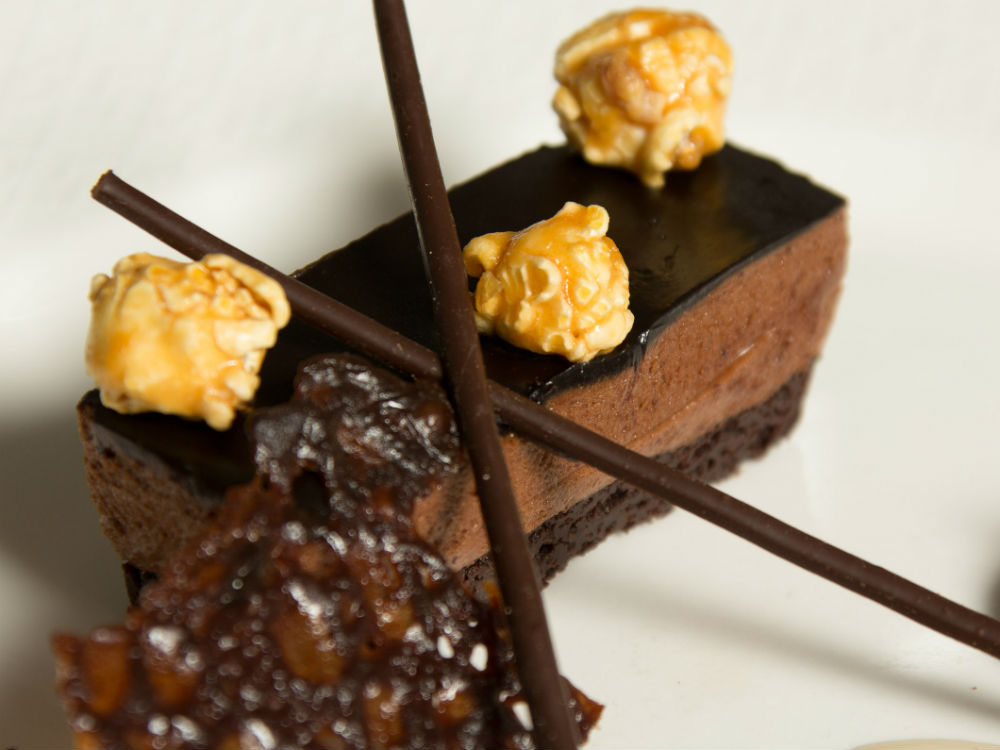 Vegetarian Main Course
Winter vegetables and Yorkshire Feta 'en croute', spiced red cabbage with golden raisins, butternut fondant, spinach and watercress mash
Dessert
Seventy percent classic dark chocolate brownie with mousse, lavender cremeux and berry compote