As part of our #BREAKFREE from ageism week, we've rounded up some seriously cool documentaries with older stars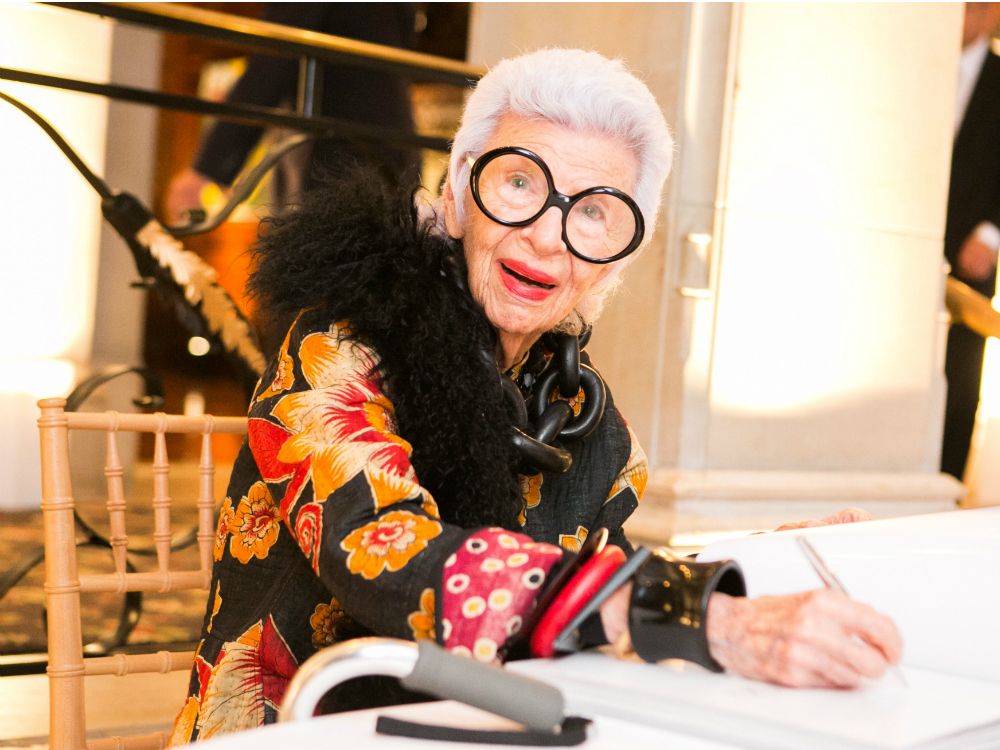 Who says getting older has to be boring? From skydiving octogenarians to serously stylish over-50s, here are the documentaries taking a stand against ageism, and redefining what it means to grow 'old'...

Iris
This amazingly witty documentary brings you fashion, class, humour and confidence in the form of Iris Apfel, the 93-year old style icon. Iris, who has majorly influenced the New York fashion scene with her exuberant and daring style, defies old age and shows us that fashion is all about experimenting. She says, 'I don't have any rules because I'd only be breaking them, so it's just a waste of time'. She invites us into her vibrant world as an avid costume jewellery collector, who'd like to get her 'fix' more often and takes us on a journey as she searches for new fashion and enhances her style. There's never a dull moment in the life of Iris. This heart-warming documentary is sure to teach you a thing or two and equally keep you laughing.
Advanced Style: The Documentary
Not one, but six fabulous women show us that style has no age in this incredibly inspiring short film. It follows these super-stylish fashionistas, who could give you fashion-lovers a serious run for your money. And they're no 'mutton dressed as lamb'; each with their own unique style, they epitomise what it means to embrace age, whilst loving fashion and owning a voice for the over-50s population.
The 82-Year-Old Skydiver
Ever wanted to do something daring in life, like throw yourself out of a plane, but never had the courage to? Meet Dilys Price, the 82-year old skydiver who shows us scaredy-cats that it can be done. In this 3-minute short film, Dilys shares her original fears and how she finally overcame them to unlock the best feeling ever. 'Better than sex' is how she describes the amazing experience that has given her the courage and confidence to enjoy life as she ages. With the belief that there's 'no better way to die, [than] having fun' we can't help but admire Dilys. Talk about badass!
My Love, Don't Cross That River
Some fairytales do come true. This film defines true love as it follows a Korean couple, known as the '100-year old love birds'. The couple who have been married for an amazing 76-years (can we get a round of applause?) show their strengthened love for one another as they assume their traditional roles as strong husband and delicate, feminine wife. It shows the simplicity of a successful marriage, and provides hope. Although emotional, this sweet story captures the couples compassion for one another as they enjoy their last moments together.

Hip-Hoperation
These hips don't lie. The film introduces us to the over-60s dance group Hip-Hoperation, whose name is a pun on the phrase 'hip operation' - see what they did there? As the New-Zealand street-dance group - yes, you read that right - travel around the world to perform in amazing places, these flexible grandmas and grandpas ranging from age 66 to 96 show us that you're never too old to have fun. With some of the members battling with ailments, and bodily injuries, their continuance to get on stage and stay active is seriously inspiring.