Women's rights have come a long way but we are still earning 22% less than men.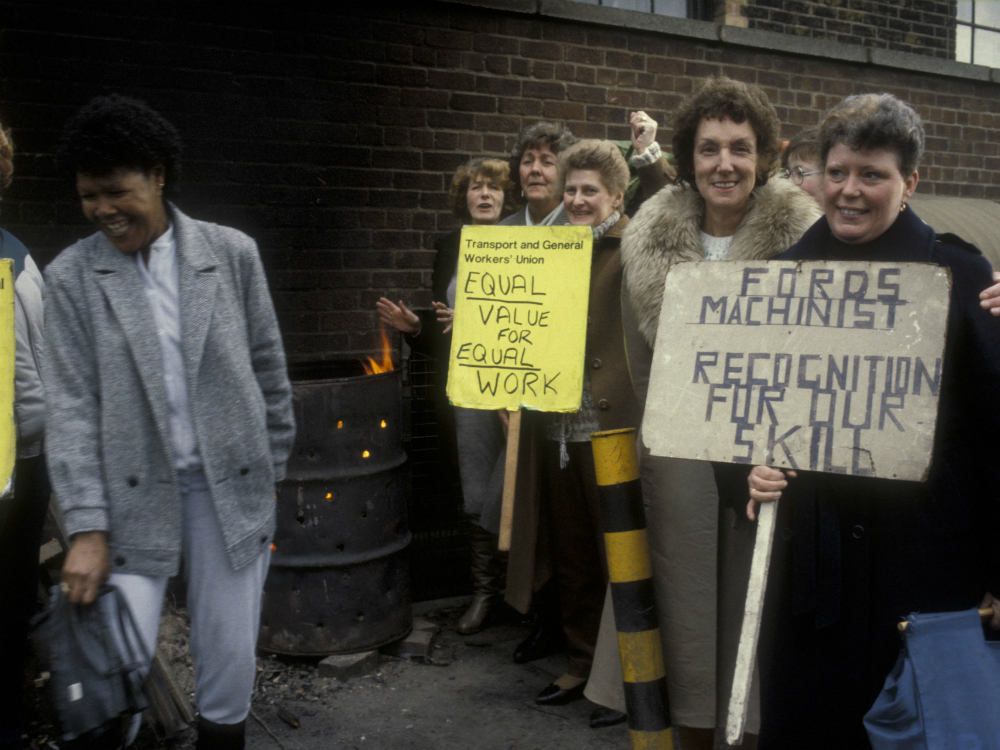 Under the plans announced today by Women and Equalities Minister Nicky Morgan, from 2017 all companies will be forced to produce league tables addressing the pay differences between male and female employees. About time too.
Here are the key moments in women's fight for equal pay:
1956 - Female teachers and civil servants start to receive equal pay.
1959 – The Labour Party's Manifesto during that year's General Election included the proposal of 'the right to equal pay for equal work'.
1968 – Women working at the Dagenham Ford car factory strike over equal pay (pictured above), almost completely stopping production and eventually leading to the introduction of the Equal Pay Act.
1970 – The Equal Pay Act was introduced, which prohibits any less favourable treatment between men and women in terms of pay and conditions of employment.
1975 – The Employment Protection Act introduces statutory maternity leave and makes it illegal to fire a woman for being pregnant.
1985 – The Equal Pay Amendment Act is introduced, and sees women being paid the same as men for doing work of equal value.

1988 - Julie Hayward, who worked in the kitchen at Cammell Laird shipyard in Birkenhead, won the first ever 'equal pay equal for equal value' case, arguing that the work she did deserved the same pay as her male colleagues.

2010 – The Equality Act 2010 was introduced.
But even with all of the above, women are still earning less than their male counterparts. In a survey of over 72,000 female managers in the UK, they were earning 22% less than men in the same position - that's the equvalent of working for free for an hour and 40 minutes every day.

The survey carried out by the Chartered Management Institute and the pay analysts XPertHR found that on average, male managers' earnings were £39,136 compared with £30,612 for female managers. The good news is that this pay gap is at its lowest level since records began.

So what can you do if you think you're earning less that your male counterpart? Firstly, you must be able to prove that you deserve to be paid the same amount as the male in question, which can be tricky. There can be many different reasons for a difference in pay, so it's important to request a meeting with HR and politely ask them to explain it to you.

If you believe they don't have a solid reason, speak to one of the many services out there to get free and impartial advcie, such as the Citizan's Advice Bureau.

The bottom line is, no one person should be paid more than another for doing the same work, so find out what your rights are and if necessary, go and argue your case - and be sure to have examples to back this up.

Ann Francke, chief executive at the Chartered Management Institute says, 'Having more women in senior executive roles will pave the way for others and ensure they're paid the same as their male colleagues at every stage of their careers.'