Forget bestselling books and a mindboggling knowledge of wizardry - JK Rowling's true talents lie in writing witty comebacks in no more than 140 characters...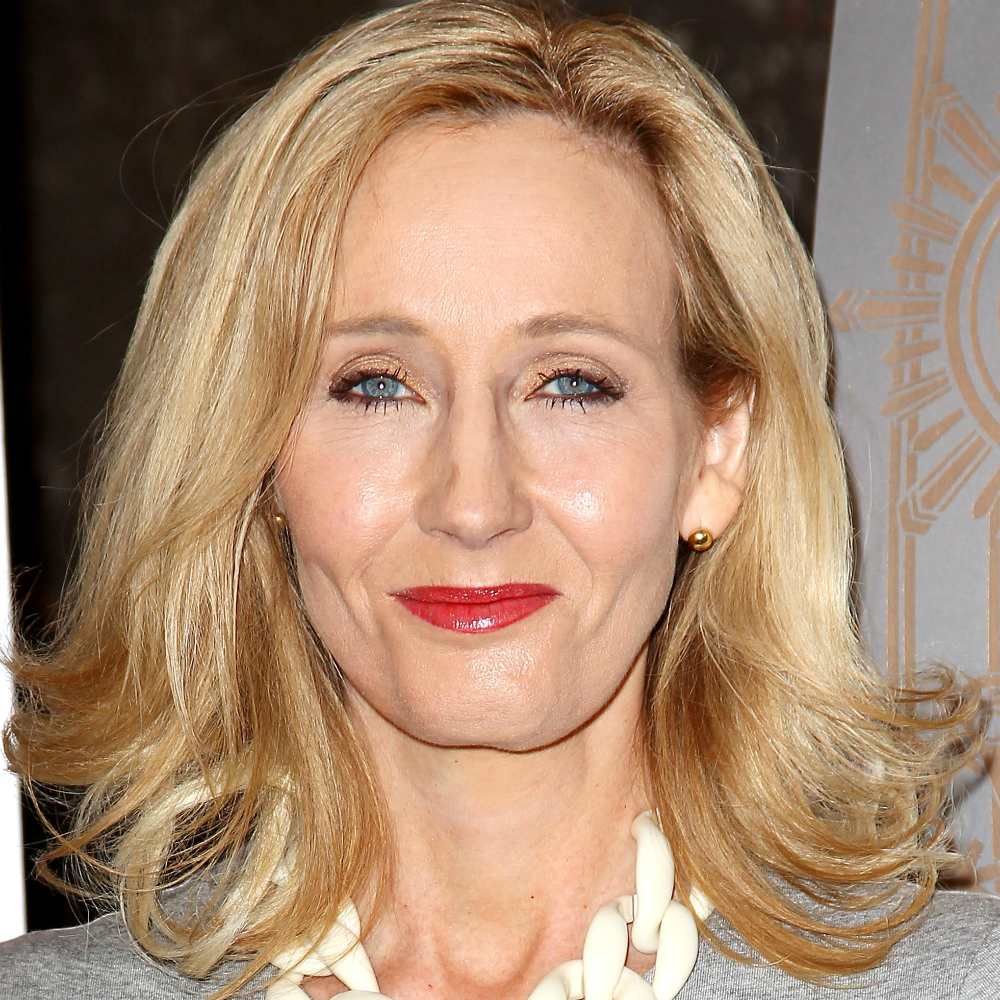 After teaching millions of children (and ahem, adults) to prioritise kindness and courage over popularity and power, JK Rowling put wizards on the backburner - and started focusing her efforts on Twitter, instead. Check out her best online moments so far:
JK will have none of your #BurkiniBan
JK Rowling has weighed in on the
burkini ban row
, after the former French president, Nicolas Sarkozy, declared that the act of wearing a full-body swimsuit, as favoured by some Muslim women, is a 'political act' and 'a provocation'.

In true Rowling fashion, the author took to Twitter to express her distaste at the hypocrisy of the situation, smacking down Sarkozy's controversial stance with this acerbic tweet: 'So Sarkozy calls the burkini a "provocation." Whether women cover or uncover their bodies, seems we're always, always "asking for it."'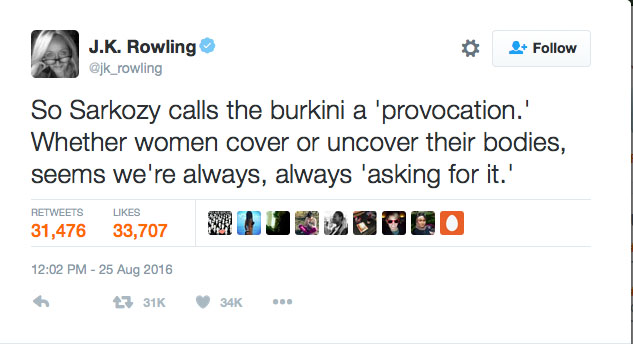 When she shut down a Global Warming denier
This charming man decided to lecture a woman on Twitter about her lack of scientific knowledge. Unfortunately for him, he hadn't done any research and it turned out she's actually got a PhD.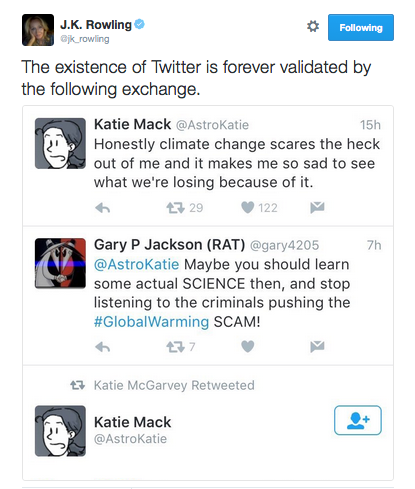 When she called out a Trump supporter...
JK Rowling wasn't going to put up with a Donald Trump spokesperson and her bigoted views on Twitter, expertly shutting her down with a Harry Potter reference.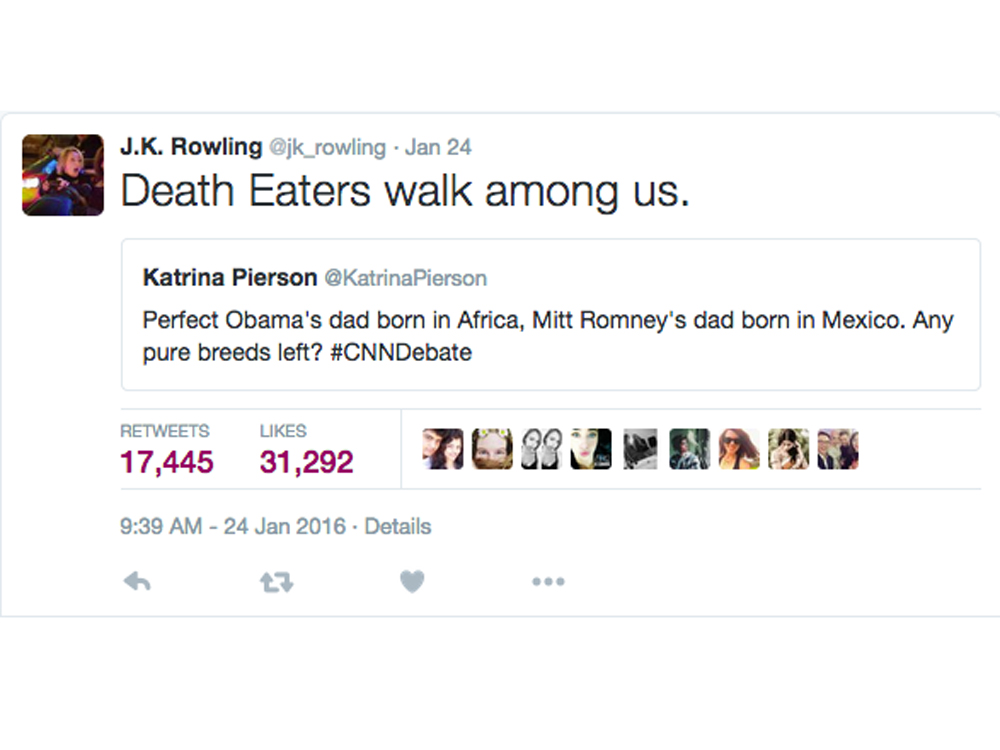 When she defended Serena Williams...

When
a Twitter troll suggested that Serena was 'built like a man
', Harry Potter author and our absolute favourite social commentator, JK Rowling, leapt to the tennis icon's defence.
When she took on Westboro Baptist Church...
As JK celebrated Ireland's decision to legalise gay marriage by joking that Dumbledore could now marry his wizarding equal, Gandalf, the WBC jumped at the opportunity to threaten her with picketing the, er, fictional wedding. And JK Rowling
jumped at the opportunity to put them back in their place
.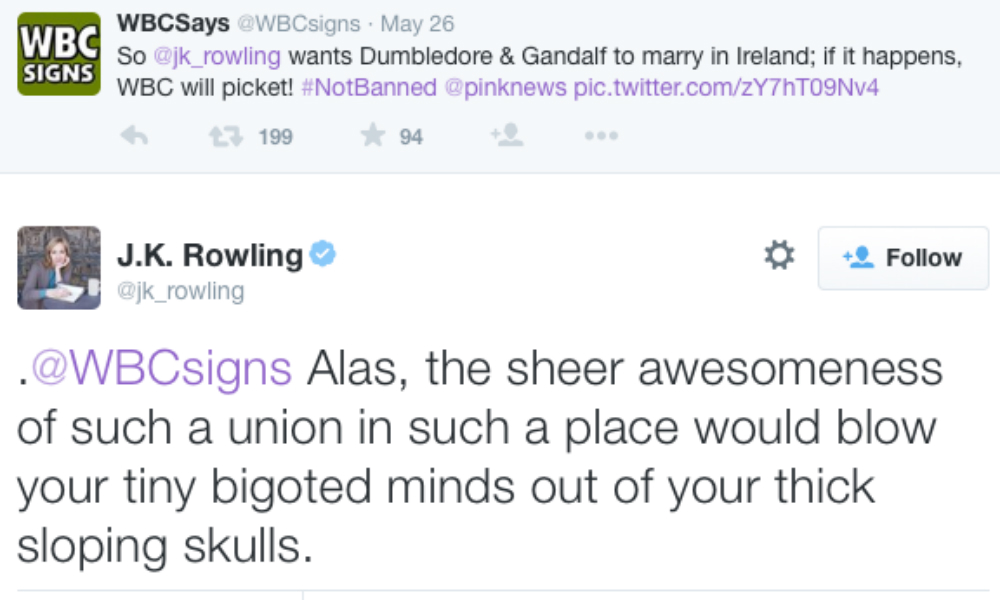 When she explained why nobody knew Dumbledore was gay...

After revealing that Dumbledore had had a relationship with a man (Gellert Gringelwald), JK found herself inundated with homophobic abuse from right-wing extremists. When one woman asked her why she'd decided to 'out' our favourite wizard, JK replied sharply - and explained why nobody was
supposed
to notice the big D's sexuality.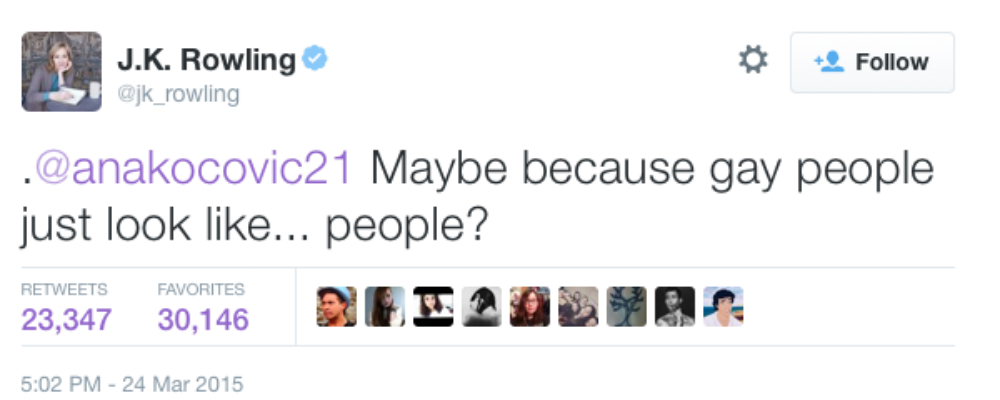 When she fought for women's rights...
After a troll posted some very nasty and abusive comments about JK Rowling (we're not going to repeat them here - they're too mean), Twitter shut down his account. But the author wasn't going to let him go without
one
cutting remark.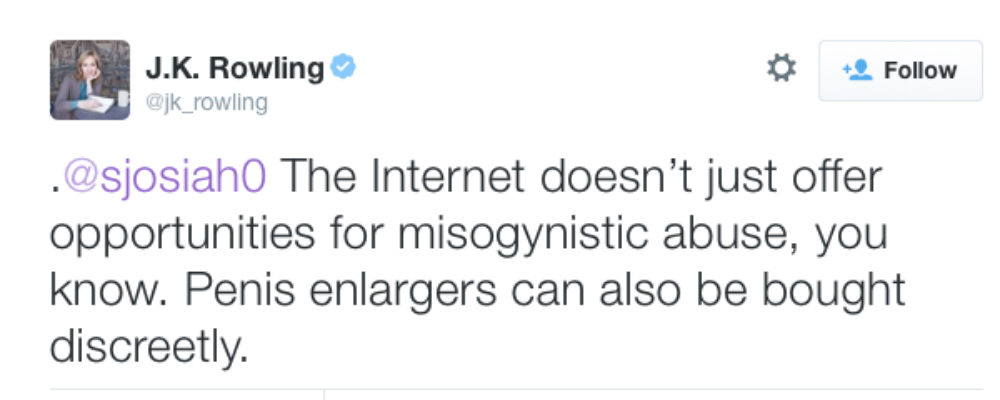 When she put Rupert Murdoch firmly in his place...
When terrorists broke into the offices of French magazine Charlie Hebdo, Rupert Murdoch decided that all Muslims should be held accountable for their actions. And while we all repeatedly banged our heads against the wall and wondered whether it was legal and/or physically possible to sellotape his mouth shut, JK Rowling had a better - and wittier - response.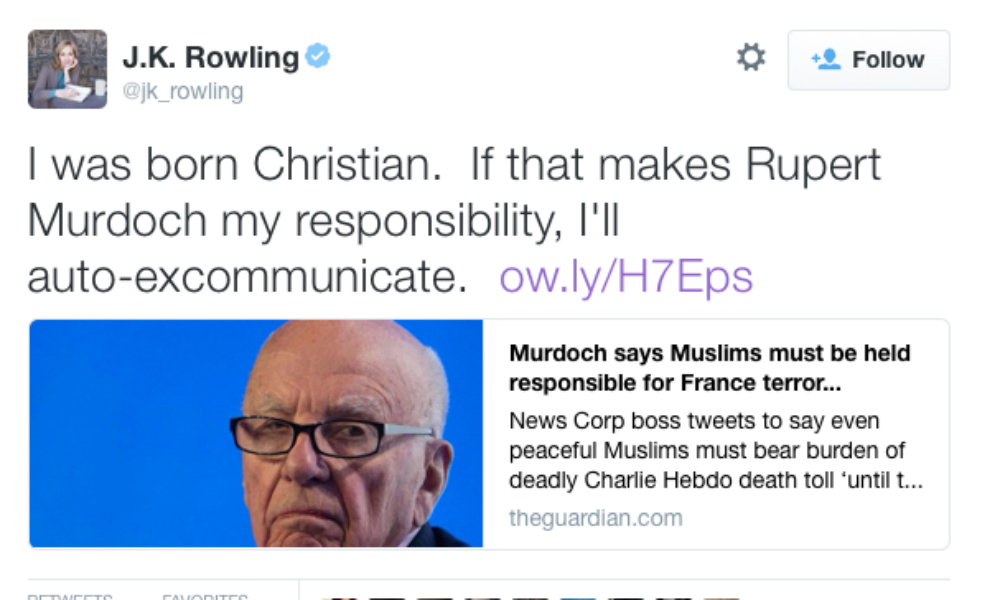 When she exercised her right to vote for whoever she wants to
After donating £1 million to the government's 'Better Together' campaign ahead of the Scottish referendum, JK was criticised for 'betraying' her home country and letting the Scots down. Not that she cared, of course. After all, the whole point of living in a democracy is being able to vote for whoever you want to. And she made sure to tell her critics just that.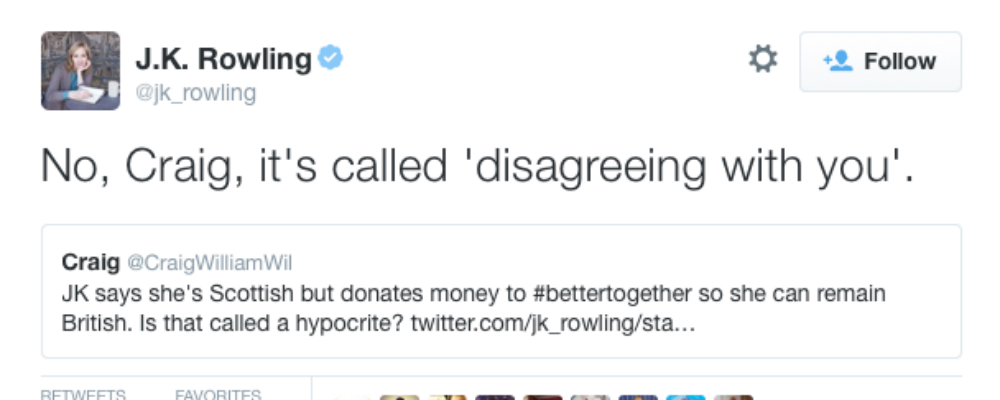 .
When she helped a victim of bullying and sexual abuse along the road to recovery

Harry Potter fan Kate, known as @AlwaysJLover, tweeted the author, with a very special request. After being sexually abused, bullied, attempting to commit suicide eight times, Kate is working towards recovery. She also shared that she is trying her hardest to stop self-harming, and wanted a tattoo on her left wrist – the one she cuts the most, to help her on her journey to recovery. She asked JK, if she could spell out her favourite phase 'expecto patronum' in her own handwriting.
Within minutes the author tweeted back: '.@AlwaysJLover I love that you are working to heal and protect yourself. You deserve this. I hope it helps,' with a picture of the phrase that means, 'I await a protector.'