Forget grotty hostels in New York or budget hotels in Paris, we've found the coolest Airbnb listings for you to book now - just wait 'til you check out the treehouse!
From Cornwall to Costa Rica, Airbnb is taking over the world, one unique home at a time. Yep, whether you want to curl up in a cave or make your bed in a beer barrel, it looks like the days of bunking up in a hostel dormroom are long gone. (And thank goodness for that.)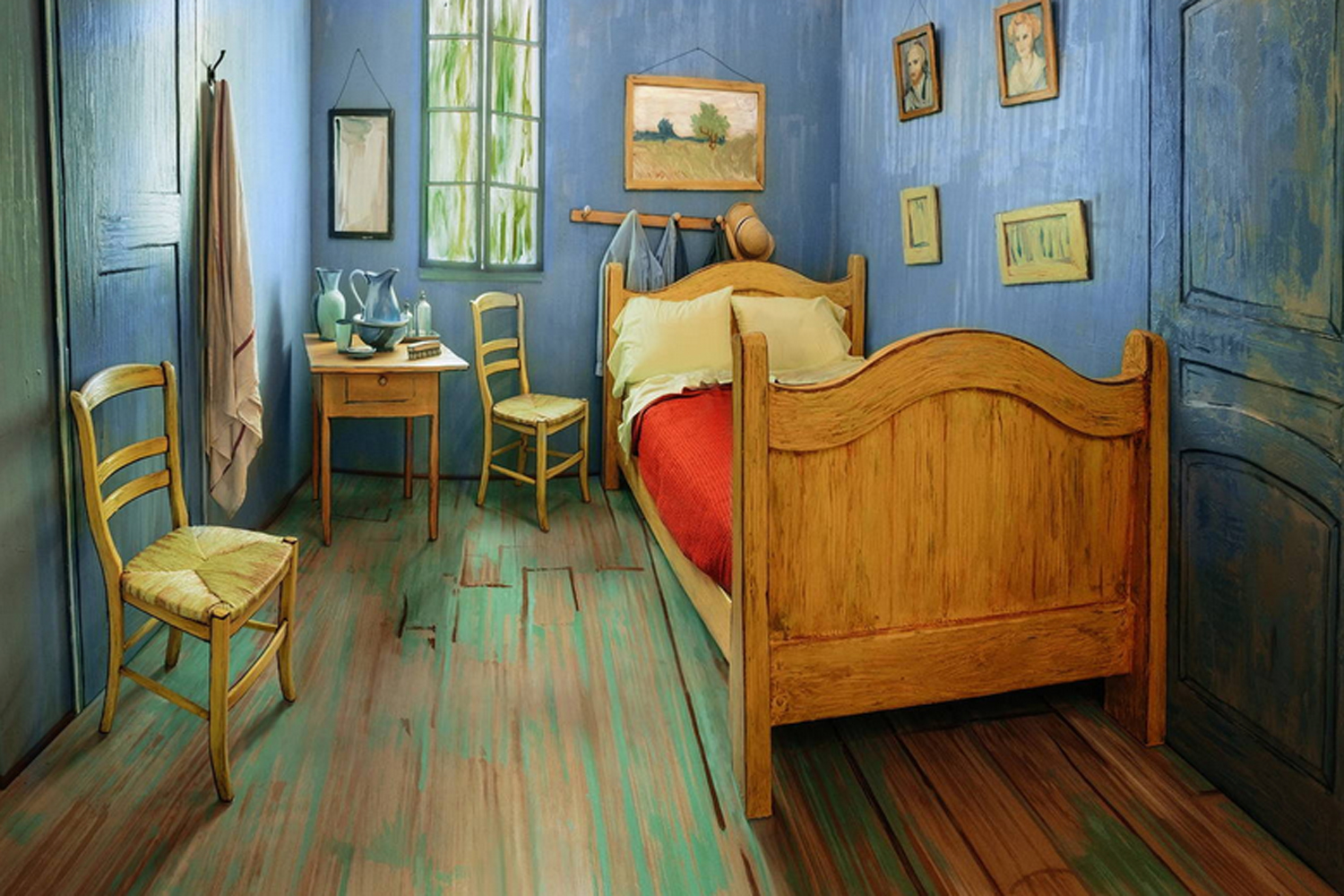 Van Gogh's Bedroom, Chicago
For the very reasonable price of $10 per night, you can stay in a replica of
Van Gogh's bedroom
as depicted in the artist's own work. Uh huh, you can sleep inside a painting. This special experience has been launched to coincide with
The Art Institue of Chicago's
new exhibition, which showcases domestic spaces that Van Gogh painted. The host (named Vincent, naturally) states on the Airbnb listing: 'This room will make you feel like you're living in a painting. It's decorated in a Post-Impressionist style, reminiscent of Southern France and times gone by. Its furniture, bright colors, and artwork will give you the experience of a lifetime.' What are you waiting for?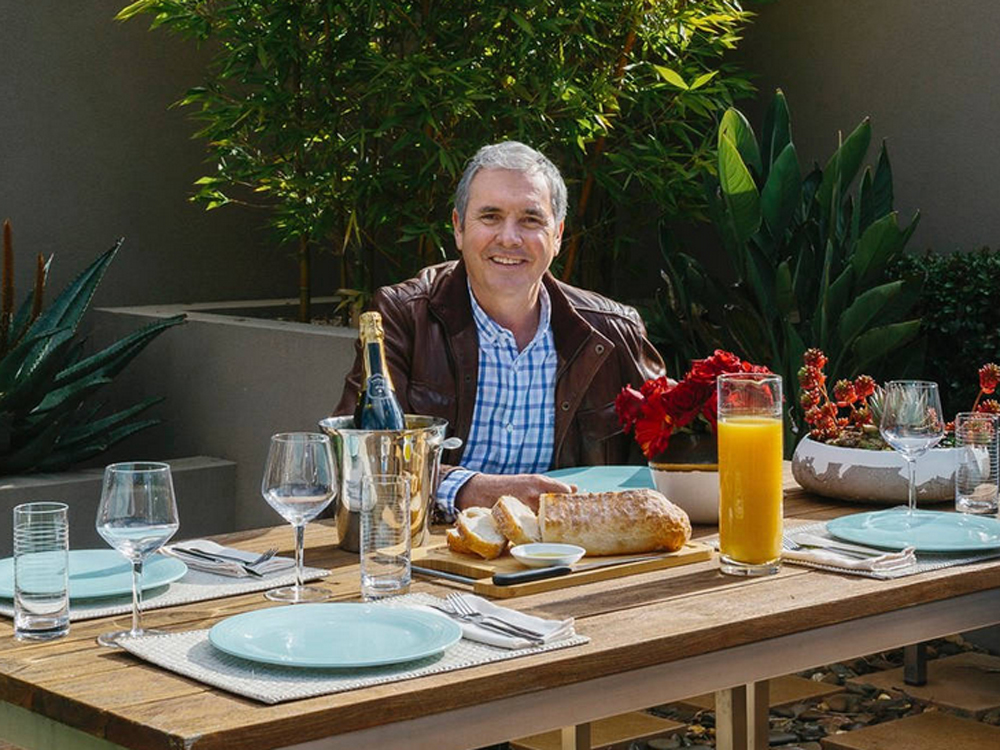 Ramsay Street: The Neighbours Set, Melbourne, Australia
Yep, Neighbours fans can actually stay at Carl and Susan Kennedy's Ramsay Street (fictitious) abode. However, the special Airbnb-Neighbours studio stay offer is only open to two lucky people this September but not only do you get flown out to Australia, you'll also have dinner with the oh-so-charismatic Dr. Carl Kennedy himself (AKA Alan Fletcher but here's hoping he stays in character the whole time). I mean, we're not sure what you're waiting for - get to it!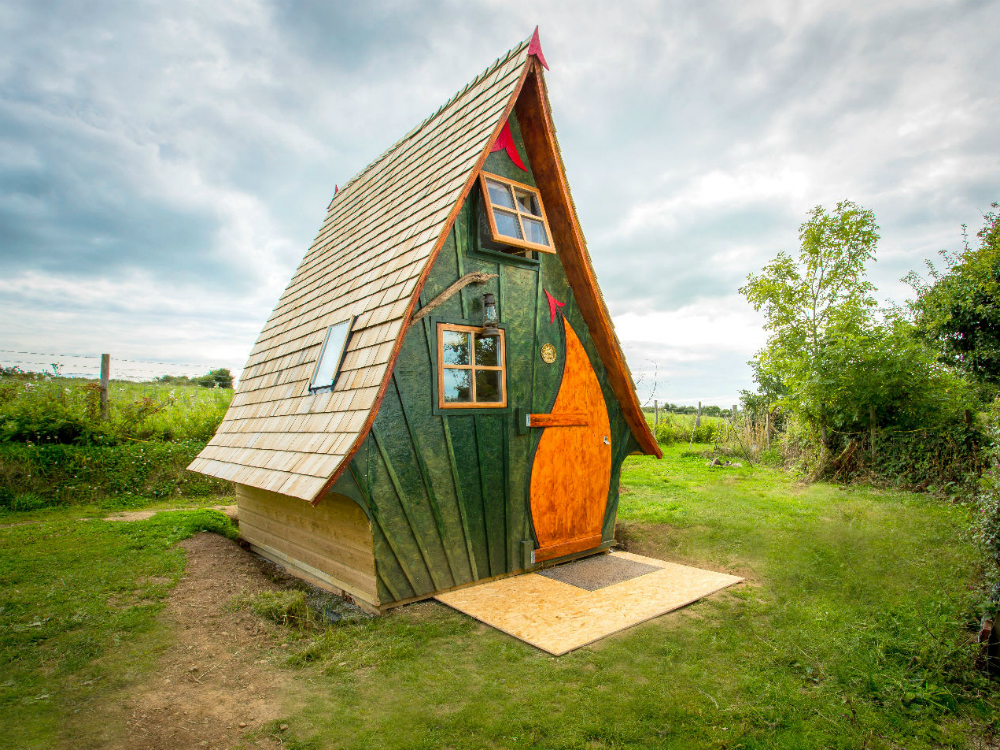 Jack Sparrow House, Cornwall, UK
Sure, so you may have to crouch down to clamber inside, but this is cabin porn at its very best. Hand crafted and teetering on the edge of Britain's south coast, if you're a fan of seagulls, this is definitely the place for you. Don't be deceived by its teeny tiny exterior though - inside there's a full-sized double bed, kitchen and toilet. And you don't even have to leave one room to get to the next! But if that all sounds a little bit too, ahem, close for comfort, fear not - there's a pub just round the corner where you can stretch your legs over a locally sourced fish pie, too. Phew.
Costs from £100 per night.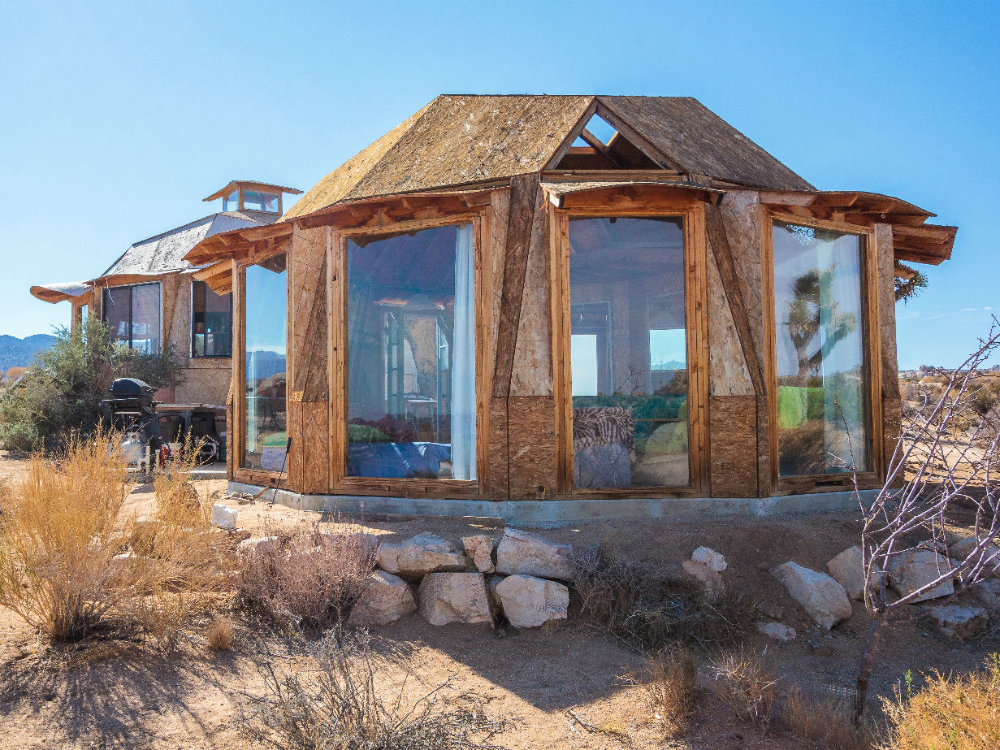 Dragonfly Desert Retreat, Pioneertown, UK
A listers love running away to desert hideaway Joshua Tree when the celebrity going gets a bit tough, and now you can too. Sleeping up to nine people at a time, you can either while away the hours in your colourful yurt with your friends, or step out for a hike with nothing but oversized rocks and a cactus or two for company. With sparce phone signal, and no wifi connection for miles around, you won't be able to instagram it until you get home, but hey, take a few deep breaths and you might just survive that.
Costs from £66 per night.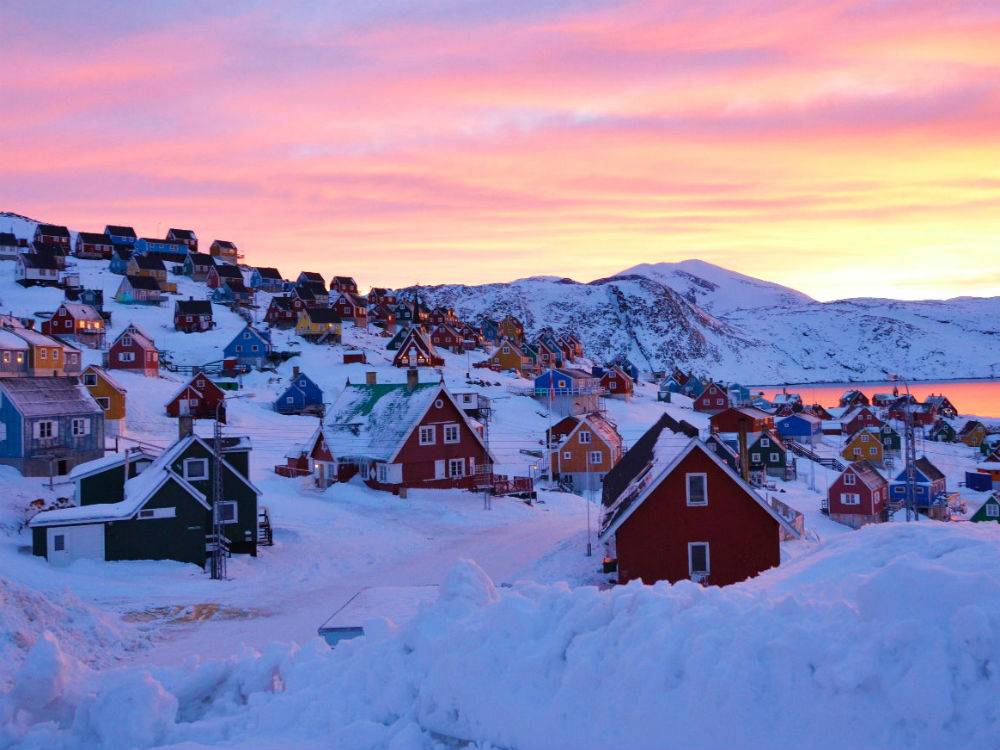 Upernavik, Qaasuitsup, Greenland
In an ideal world, we'd have included a link to a real life Airbnb iglu here. But unfortunately it's the wrong season for ice-based architecture. Which is why this cosy little family cottage in the heart of Greenland is definitely the next best thing. Overlooking the Arctic ocean, it's all whales and icebergs for as far as your frostbitten eyes can see. Can't get to Greenland? Curl up in a duvet and watch a few David Attenborough documentaries on repeat instead.
Costs from £267 per night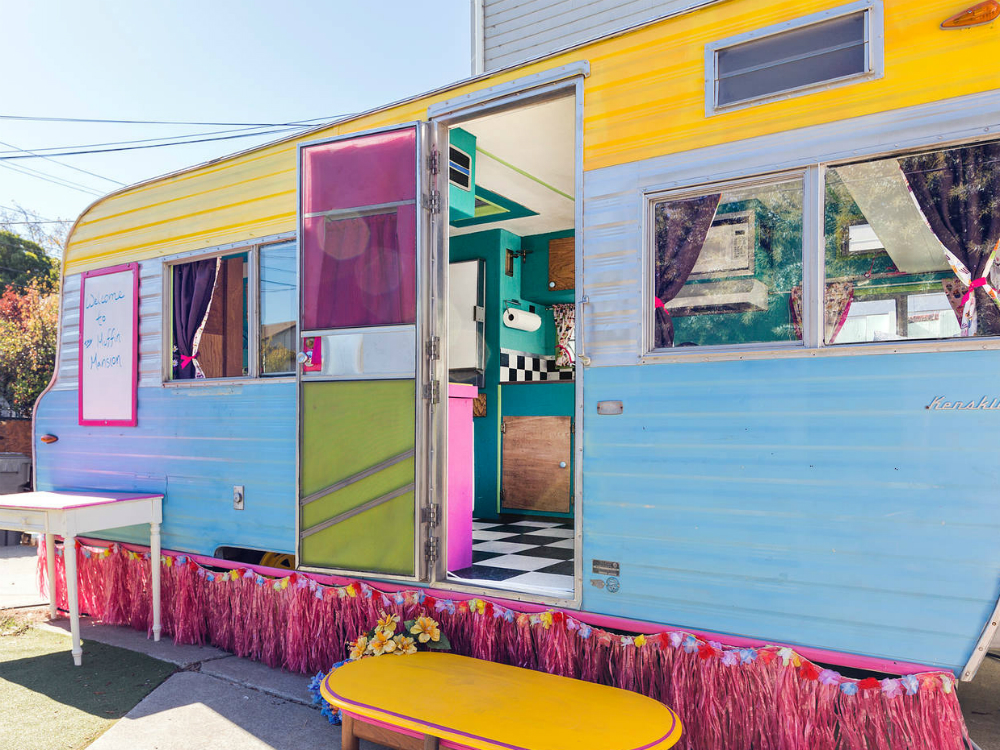 Muffin Mansion, Oakland, USA
Something tells us that if this neon delight of a trailer rocked up at the Caravan Club's annual gathering, there'd be at least one high pitched scream from the orange-squash-and-custard-creams table. Thankfully that's not likely to happen any time soon. But for those of you who have mismatched socks underneath your suit trousers and wear lime green lipstick on your way to bed, this once-upon-a-time cupcake shop is the kitschest, and cutest thing we've ever seen.
Costs from £50 per night.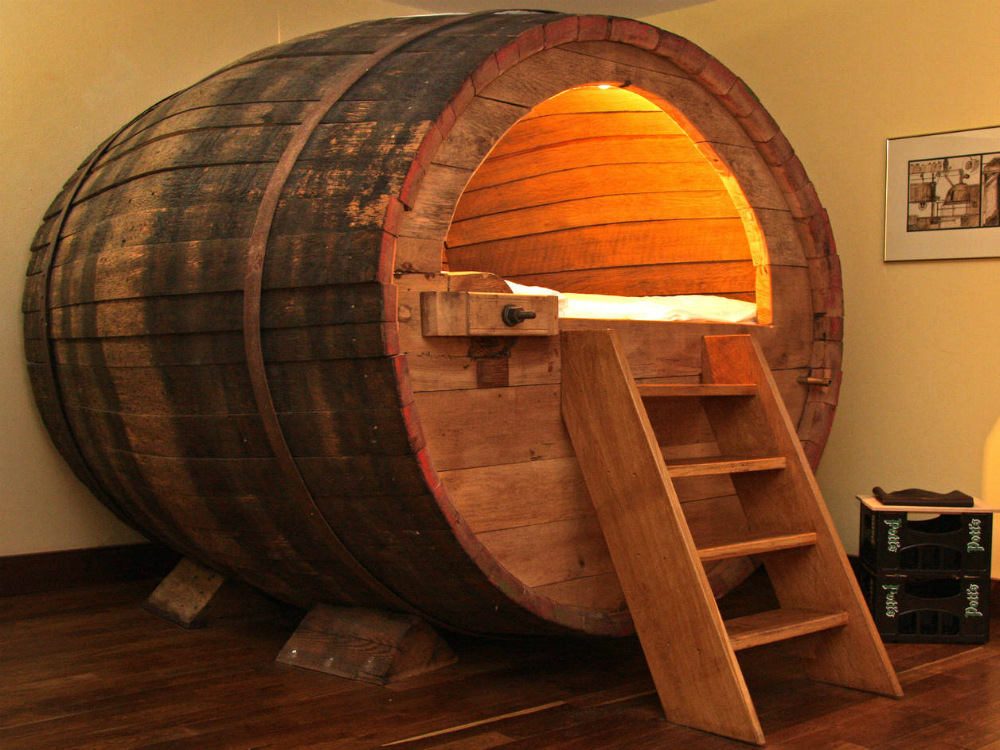 Beer Barrel in Ostbevern, Germany
We're not quite sure how the owners of Airbnb's Most Famous Beer Barrel came to the conclusion that what tourists really want isn't to taste the local ale, but to sleep in a cylindrical wooden box that smells of it instead, but we're really glad they did. Just maybe don't stay here if you've got a hangover.
Costs from £73 per night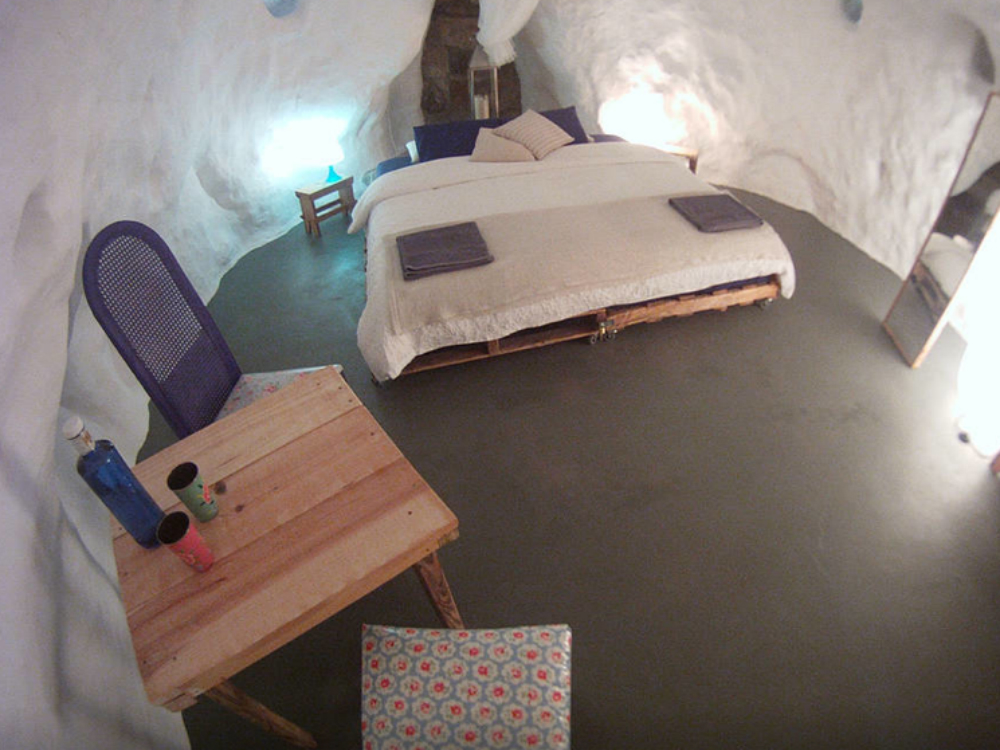 Cave, Tenerife, Canary Islands
There are caves, and then there are
caves
. And while the former may have stalagmites and stalagtites and come with the adrenaline-fuelled bonus of getting to witness a salamander crawl into your welly boot at any given moment, the latter is far, far calmer. Located in a series of naturally hollow rock formations, this tranquil little space is the geological equivalent of having a head massage.
Costs from £34 per night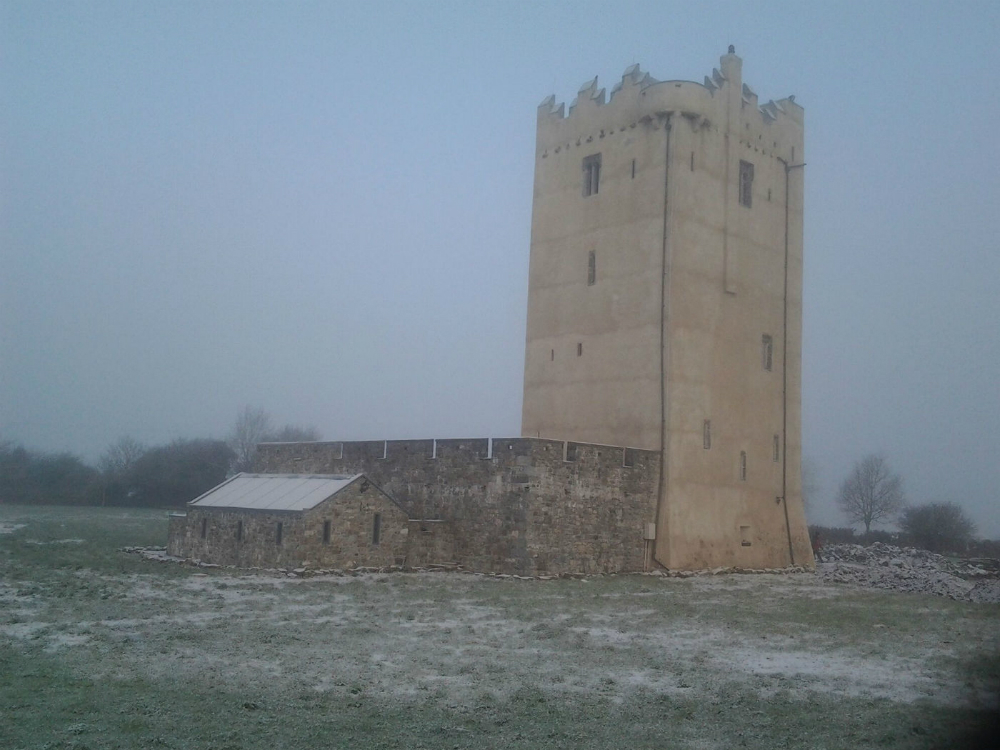 Feudal Castle, Cashel, Ireland
Shampoo? Check. Conditioner? Check. Bow, arrow, chainmail and shiny metal helmet thingy? Double, triple, quadruple check. Yep, if you like Game of Thrones, this feudal castle in Tipperary, Ireland, was basically built for you (NB: It wasn't. It was built as a fortress, in a time when people were too cold to be naked all the time and had better things to do than tame dragons. But whatever.)
Costs £106 per night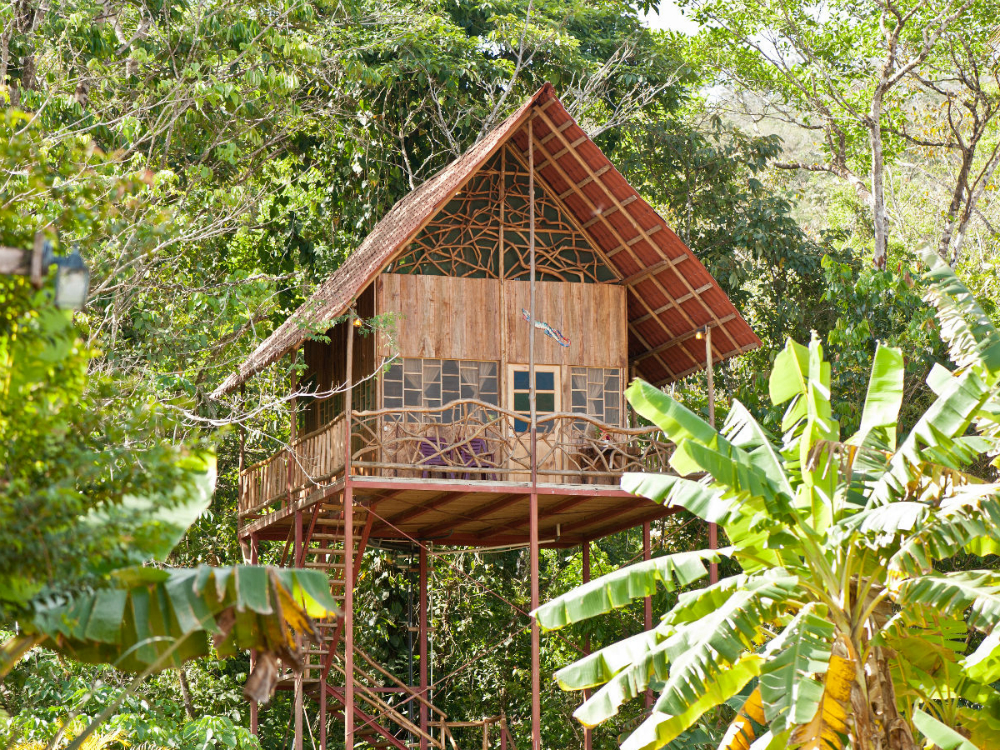 Rainforest Treehouse, Costa Rica
Last time we went tree climbing, we ended up with two grazed knees and a torn t-shirt. And that was only last year. But something tells us this Central American getaway might just be a little bit different. Perched in the heart of the rainforest and right in among the natural hot springs (which you get 24 hour access too, incidentally) we're just one reckless life decision away from moving in for good.
Costs from £57 per night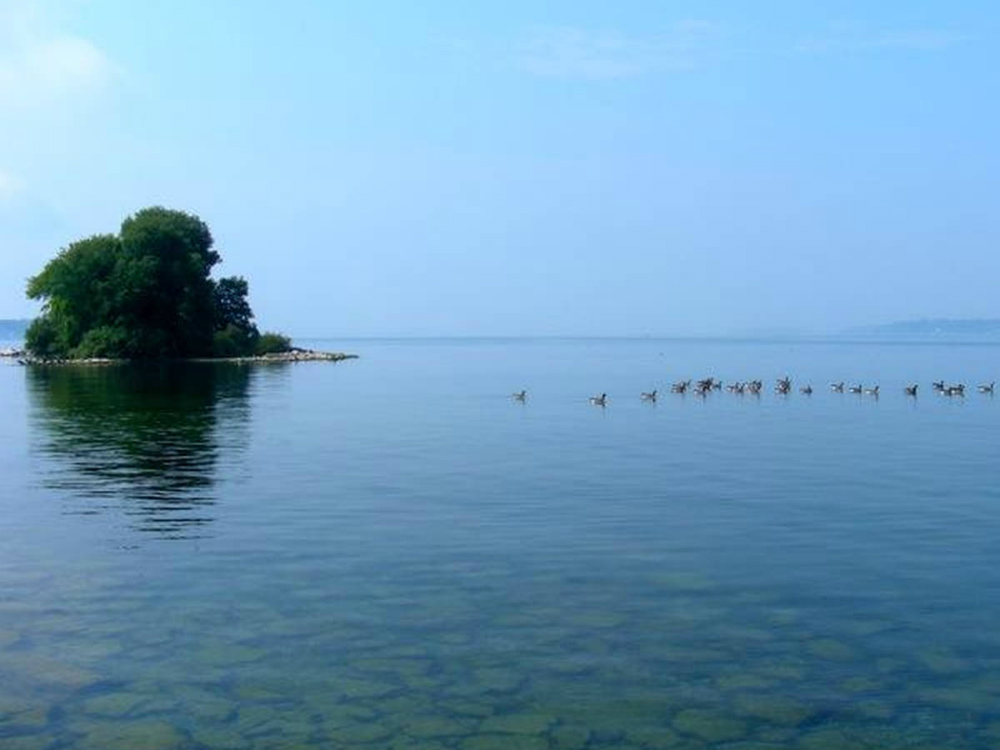 Private Island, Ontario, Canada
Johnny Depp has one. Richard Branson has one. And now you can have (read: borrow) one too! Yep, if you've rented out a whole house before, and feel ready to take the next step in your quest for accommodation domination, how about taking over a whole island in one go? Note to self: Pirate flags not included.
Costs from £875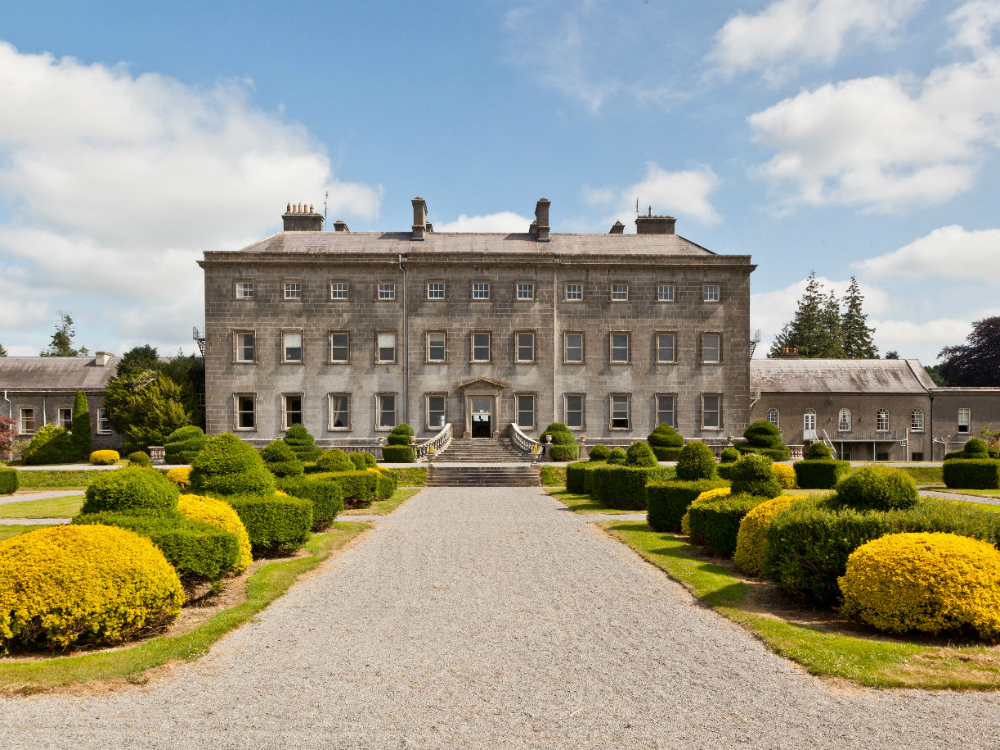 Headfort House, Kells, Ireland
Ever found yourself longing for those good old school days? The years of homework diaries, gym knickers and that Biology teacher who you just knew liked to dissect a frog or two in front of the TV? No? Well, if you
are
ever hit with a wave of entirely unprompted nostalgia, head to Headfort House. This one time boarding school now provides Airbnb accommodation for up to 60 guests at at a time. And you don't even have to wear a uniform.
Costs from £875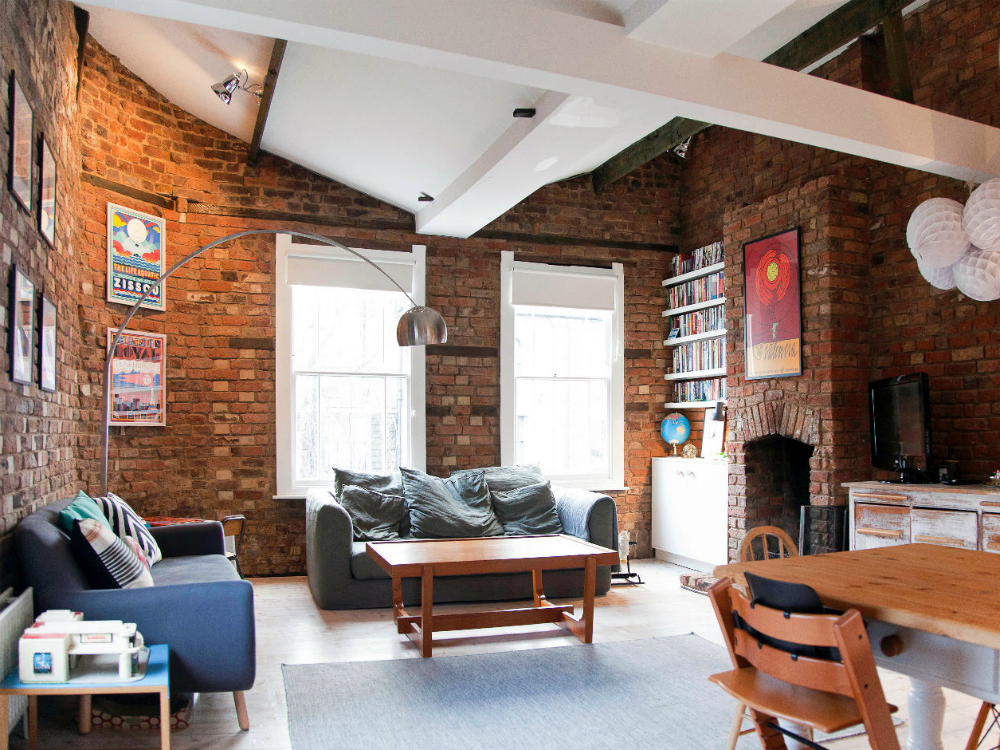 Former Pub, Peckham, London
Forget taking the night bus home, taking an overpriced taxi home, or waking up in your bed with absolutely no recollection of how you even
got
home. Because in South East London you can sle
ep in
the pub. Unfortunately, if you're imagining pouring a pint of beer from the bathroom taps, you're out of luck. But there is a supermarket on the high street, and if you fill the fridge upon arrival, it's
almost
the same thing.
Costs from £350 per night