Tali Lennox insists she isn't an IT-girl, but whatever IT is, she's definitely got it.
As the eldest daughter of Eurythmics singer Annie Lennox and film producer Uri Fruchtmann, the New York-based model and artist has stardust in her veins, but is carefully carving a creative career of her own, entirely on her terms.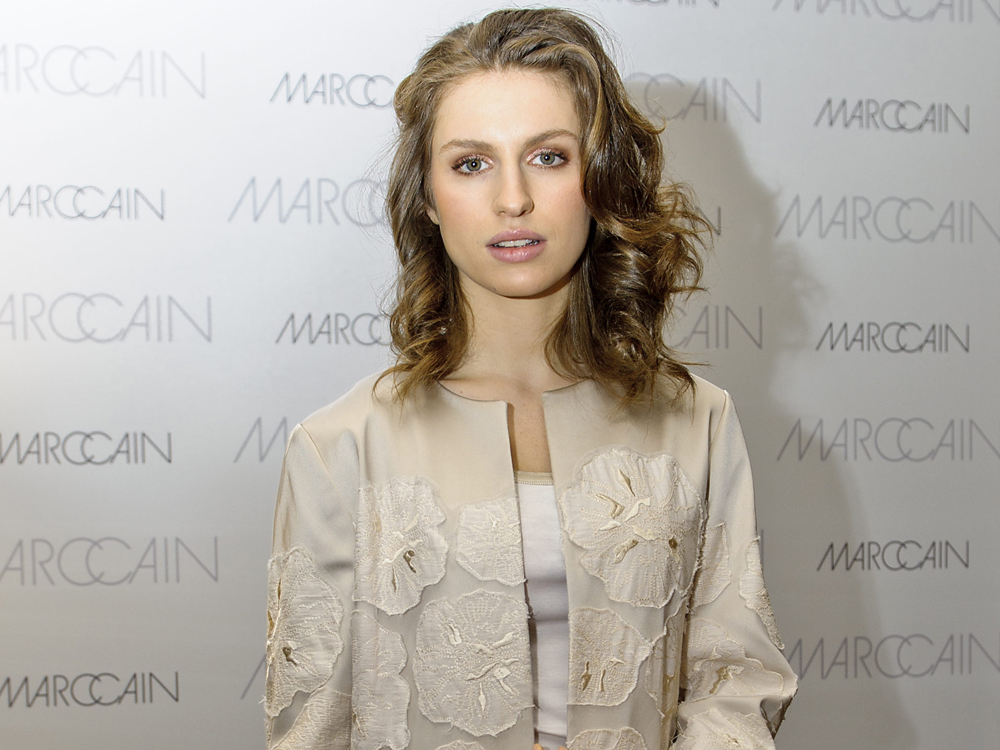 She's now in the position to be able to pick and choose exactly which fashion brands she wants to work with (every model's dream) and, contrary to recent reports, she's not planning to abandon the runway anytime soon. Picked exclusively to open the Marc Cain show at Berlin Fashion Week, we caught up with Tali to talk art, ambition and what it's really like to have Annie as your mum…
So Marc Cain have brought you to Berlin, what do you think of the fashion scene here?
'Yes, I'm opening the Marc Cain show, which is such an honour. I haven't been to Berlin Fashion Week before, but it's really on the up. Being an artist as well as a model, I know that the art world is booming here, so it makes sense that fashion would feel that effect too.'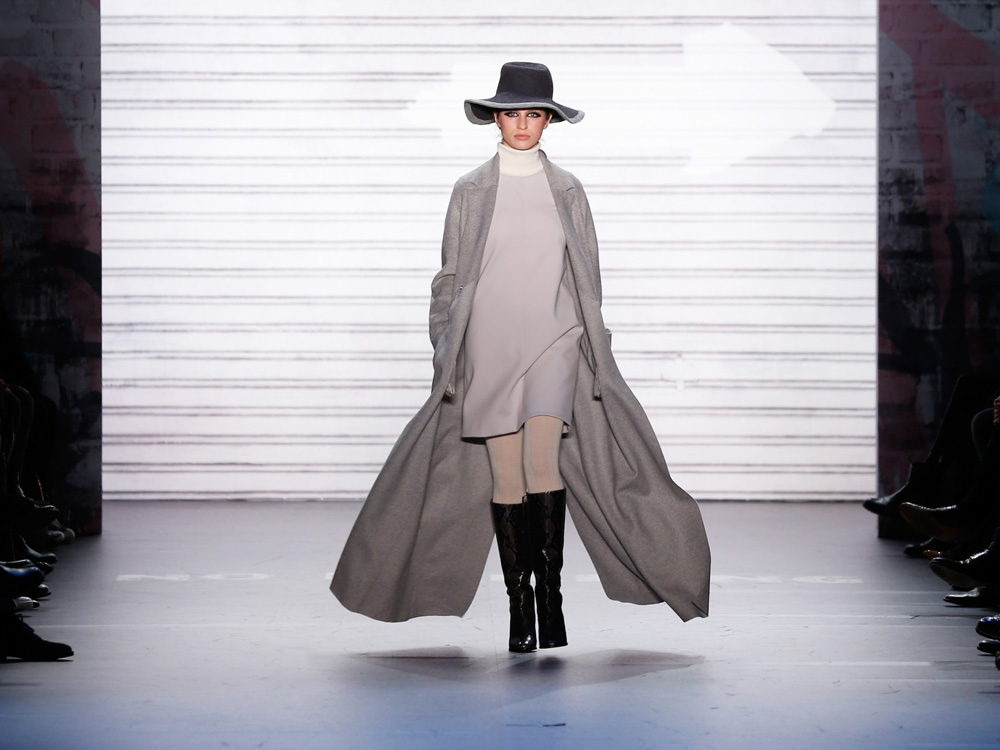 What's your art like?
'I'm actually about to start my first solo exhibition at the Catherine Arnol gallery in New York. I'm going to be the youngest person who's ever shown there, which is really exciting. I'm quite a precious painter, my style is a messy fine art, sort of impressionist. I do portraits, I love painting other artists, but recently I've been playing around with self portraits, putting on different characters.'
How do you split your time between painting and modelling?
'I'm in a really nice position because I can be selective with the modelling jobs that I do and just work with brands I'm passionate about. The two worlds balance out nicely for me, because modeling is so social - it has travel, you meet people, it's extroverted. Whereas painting is very solitary - when I paint I'm kind of in my own world. Even when I put it down to go out for dinner or something like that, it's all I'm thinking about. I do get obsessive.'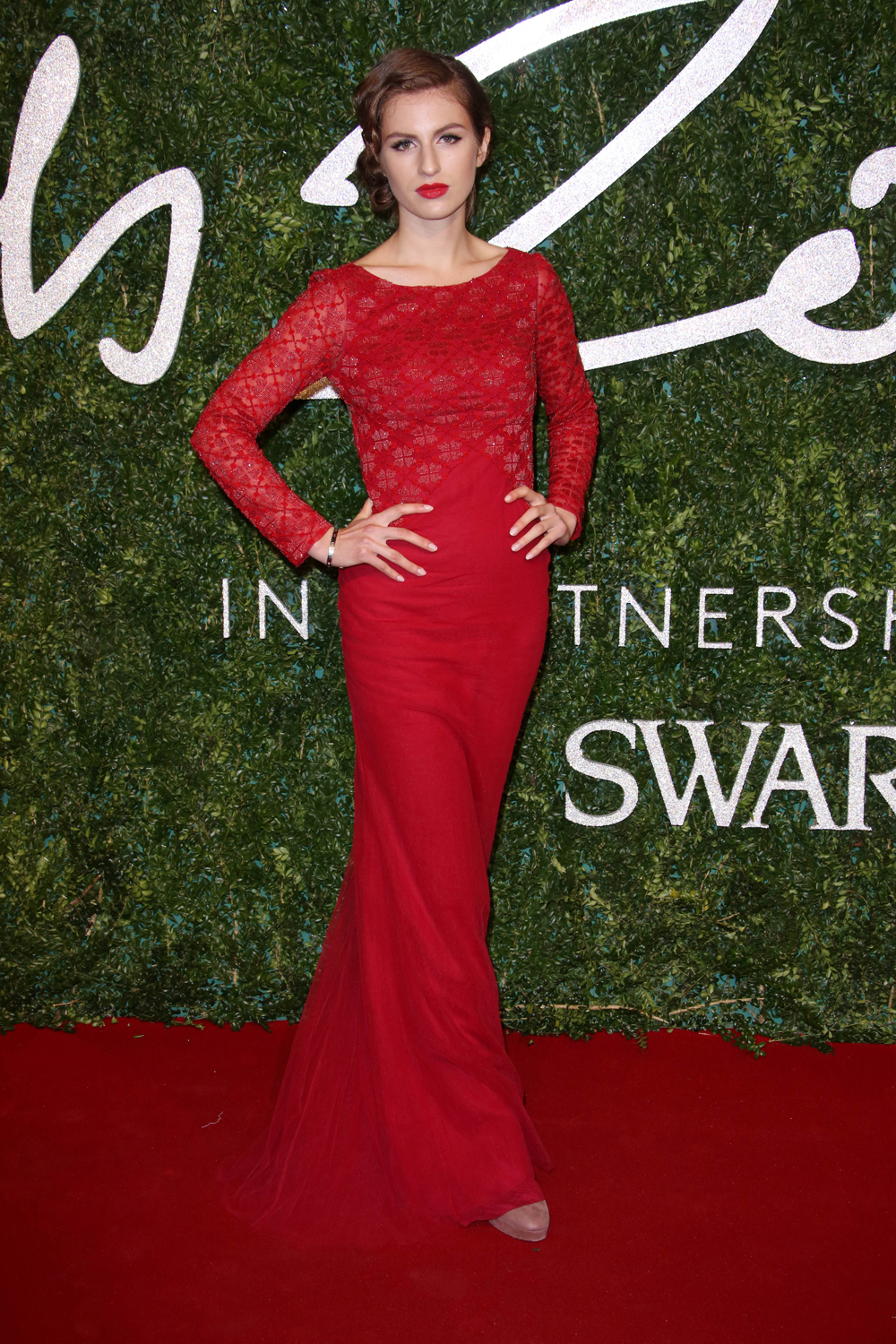 Your big break was fronting a Topshop campaign, did you realise at the time how huge it was?
'I'm 21 now and I got that when I was 17. There's just so much you learn about self-management - you're traveling alone and you get to meet so many people. I never had an ambition to go into modelling originally, I still can't believe how quickly it all took off.'
Did your mum want to you to model?
'She was actually really chilled about it because she sees the creative value in it. We have an honest relationship, I'm really open with her, I tell her everything. When I was younger she'd get more excited than me about jobs, which was so nice because I sometimes had insecurities. She's the person who has always made me believe in myself more.'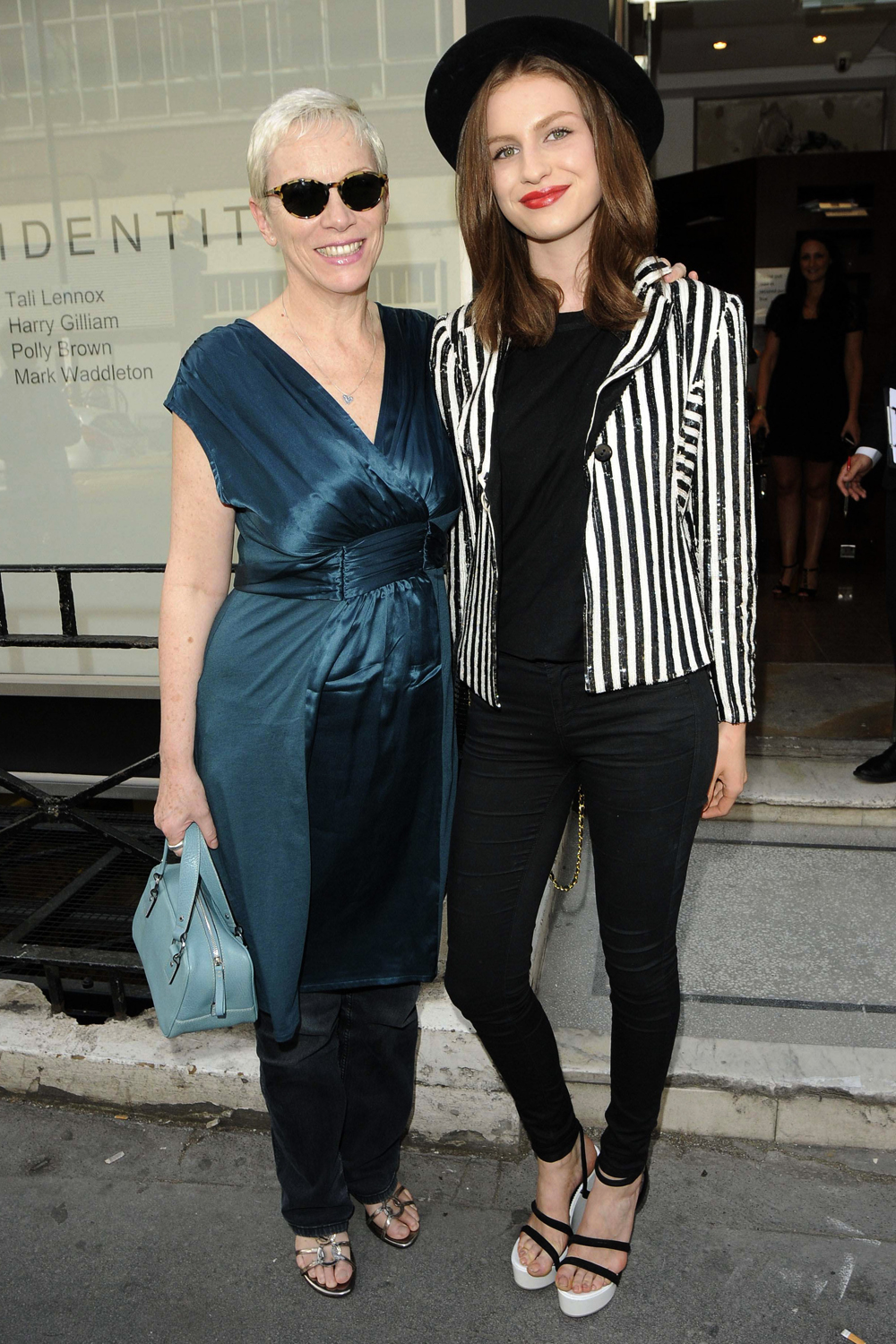 Why was it important to you to leave home and go to New York?
'I moved to New York at 18 and went on my own and lived independently without [my parents'] support. I wanted to learn the hard way and you do learn the hard way out there because it's a very competitive city, it's super intense. But I think those challenges are really healthy when you're growing up.'
You seem very driven…
'I like to do things very quickly, I want to do everything that I do young. I don't want to get to my late 20s and not know what I'm doing next, so I'm already starting on different paths and working on the next thing as well as giving everything to my current projects. I did leave school early but I did work really hard for everything. '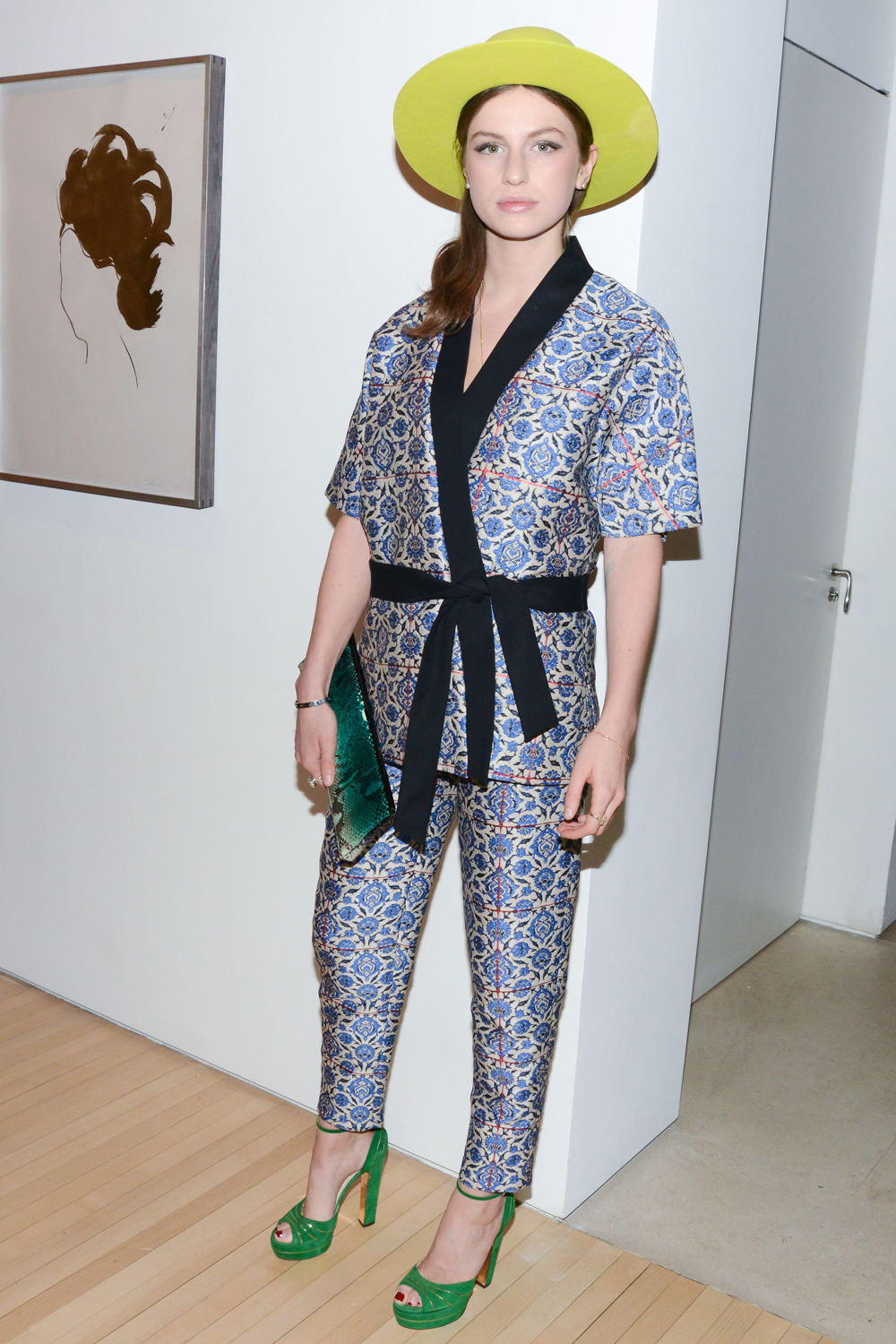 Why did you cringe when we called you an IT-girl?
'I think that term IT-girl has certain connotations of people who aren't actually doing anything. No one really knows what it is that they do. Whereas I want to have a direction, I want to feel like I'm doing something meaningful. IT-girls are just it for being it, but I want to be known for being something.'
What's your personal style like?
'I love things from the past. I'm very nostalgic and always wish I was born in a different era. The brands I love right now are Marc Cain, Miu Miu and Marc Jacobs. I love fashion that takes you to a different time.'
Tali Lennox shares her favourite looks from the Marc Cain collection…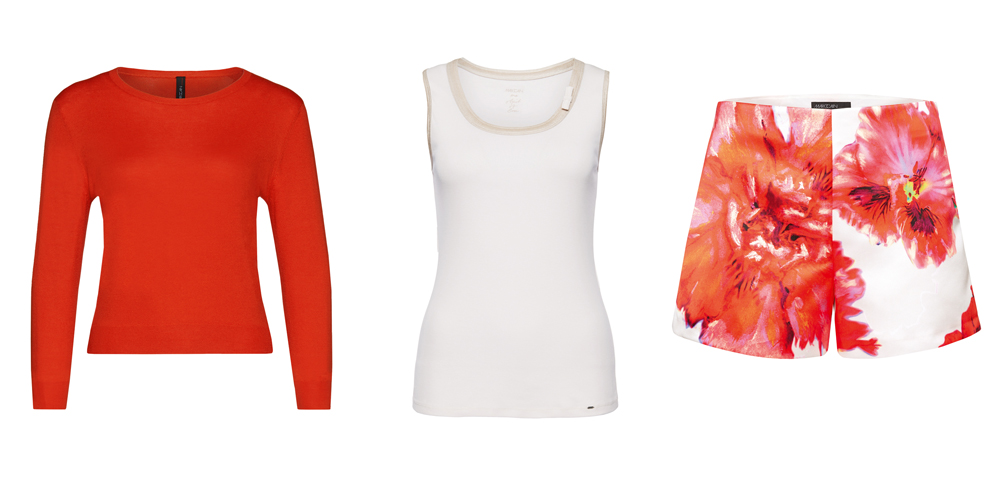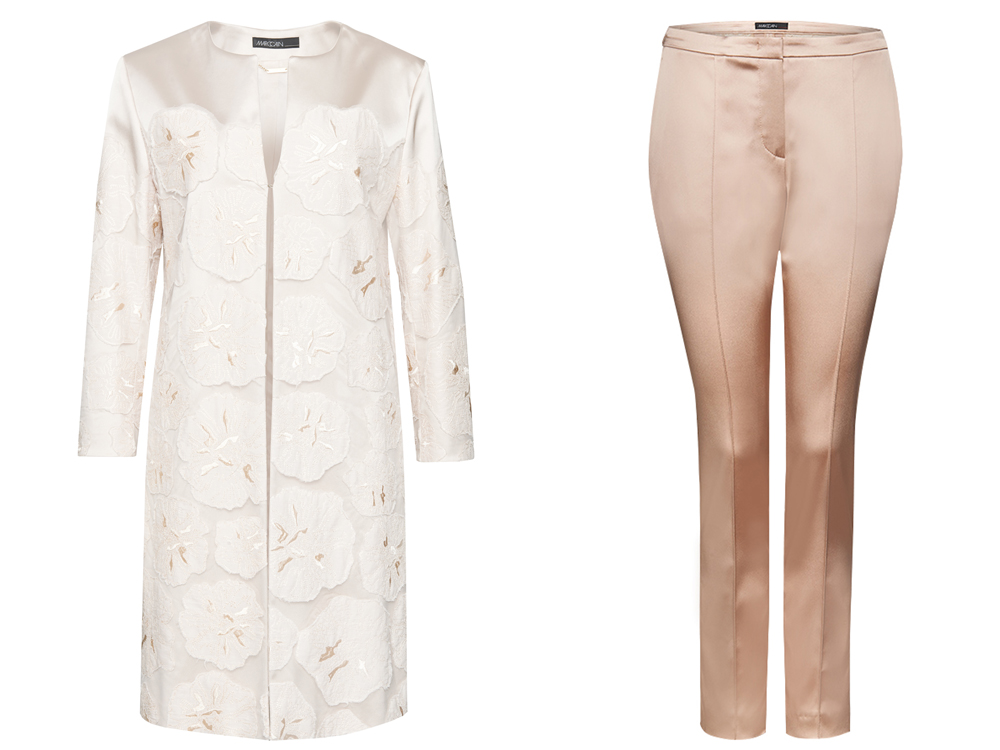 Visit
www.marc-cain.com