Nothing makes us revert to our stroppy teenage selves more than spending a few days cooped up at home with the family. Things can get a little tense to say the least, so here's how to get on with just about anyone during the holidays...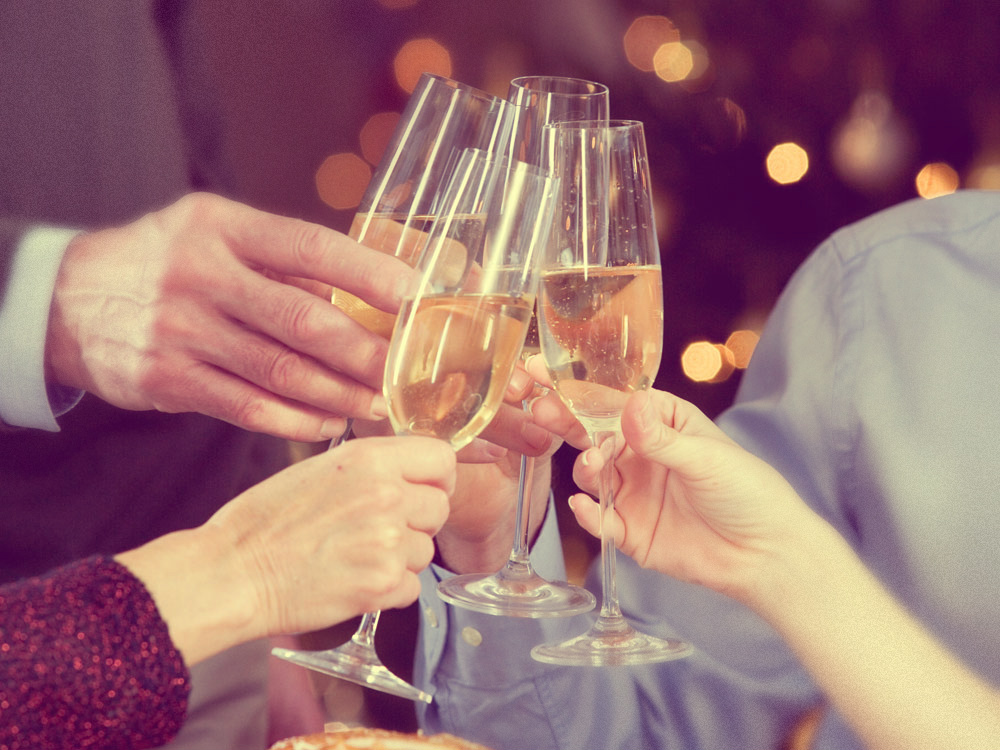 1. See the funny side
'Every family has its quirks and everyone can get wound up by the tiniest annoyance when it comes to their relatives, but it's important to remember that there's usually a funny side to our family's behaviour,' says relationship psychologist Mairead Molloy. 'Whether it's an eccentricity, a cry for attention or someone playing the martyr, try to laugh it off. We all have our faults, but as long as we recognise this and try to keep smiling, Christmas needn't be ruined.'
2. Drink less
'We all love a drink or two at Christmas, but try to pace yourself and don't overdo it,' says Mairead Molloy. 'If there's one thing that's guaranteed to make tensions worse, it's a careless word or gesture brought about by having one too many. Know your limits and stop drinking before you reach the point of no return.'
3. Avoid board games
'While a game of Scrabble or Monopoly sounds like a great idea at first, it can quickly create competitiveness and bring hidden tensions to the boil,' says Mairead Molloy. 'If you do decide to play, make sure everyone is aware of the rules and don't get upset if someone decides to cheat - in the grand scheme of things, it's not the end of the world.'
4. Preparation is key
'If you're aware that certain people will rub you up the wrong way then you're halfway to not caring,' says Mairead Molloy. 'Don't kid yourself into thinking that everything will go well if there's usually tension. Things will wash over you more easily this way, than if you convince yourself that everything will run smoothly.'
5. Be helpful
'It's all about being considerate,' says Mairead Molloy. 'Everyone wants to enjoy the day so make sure that no one is left to do all the chores, chained to the cooker or sink. The whole family should play a part, with delegated jobs, so that the day runs more smoothly and stress levels are kept at a low.'
6. Don't fight over the remote
'Everyone will have a Christmas special they're dying to watch, but try to calm any heated arguments by reminding yourself, and the rest of your family, that we live in 2013 and that no one need miss their favourite show,' says Mairead Molloy. 'You can record programmes or watch them on catch up later so try to relax.'
7. Take an interest
'Part of the problem might be that you think you know your family and therefore have nothing more to find out about them,' says Dr Tom Stevens, consultant psychologist at London Bridge Hospital. 'Becoming a little more curious and making an effort to find out things you didn't know about them might help you see them in a different light.'
8. Try to relax
'Don't forget to do some exercise and get some time away from your family to do something you enjoy, as Christmas is also about relaxing,' says Dr Tom Stevens. 'Doing things that will keep you calm, from taking a hot bath to doing some yoga, will help keep tensions at bay.'
9. It's not a contest
'If you find yourself getting competitive with your family members then try to stop scoring points, if only for one day,' says clinical psychotherapist Terri Bodell. 'You may find this stops a lot of the back-biting.'
10. Change things up
'Christmas day with your family usually follows the same old patterns, so try to change the routine this year,' says Terri Bodell. 'Unplug the TV and try going for a walk together. Just getting out into the fresh air will help everyone return in a much better mood.'
Being single at Christmas? It's really not so bad...