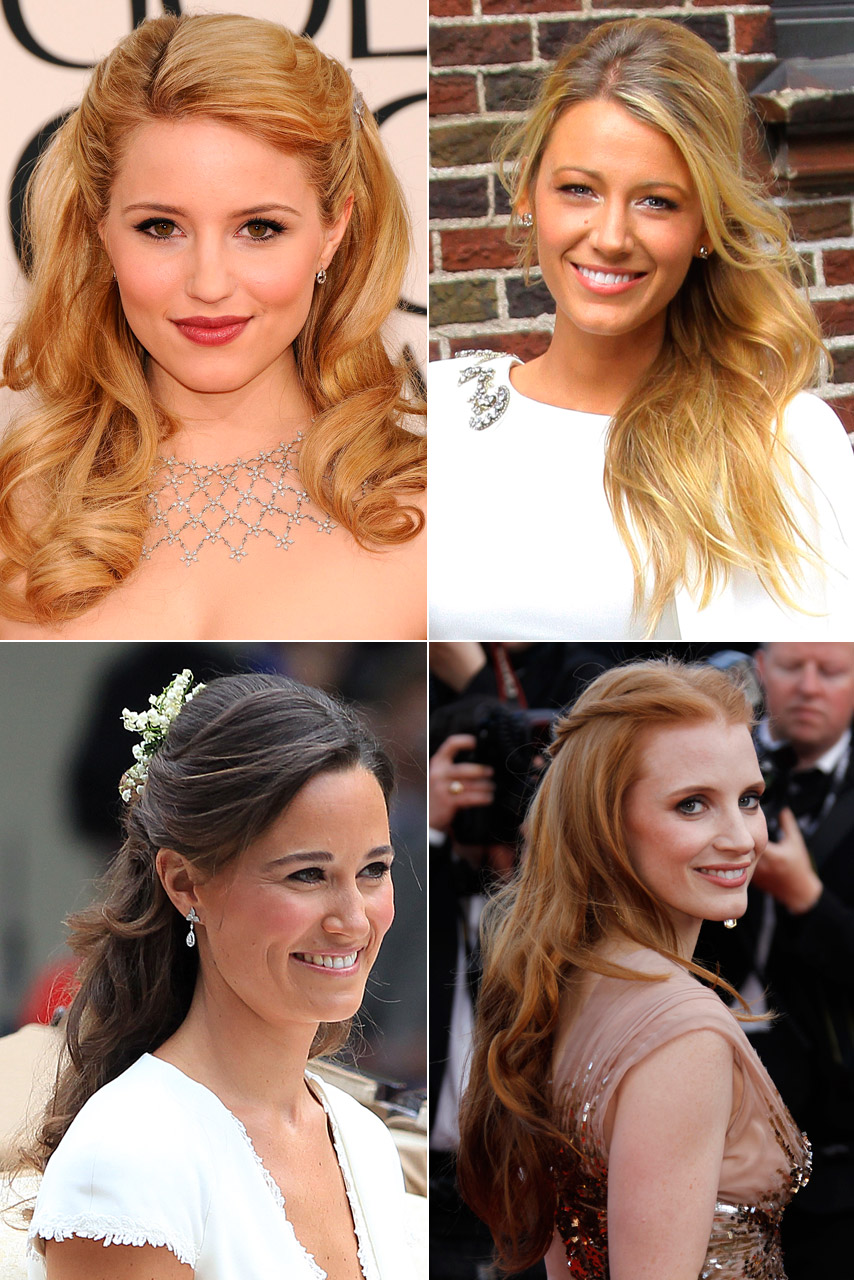 Rex Features
375096
Half Up Hairstyles
Half up hairstyles are fast becoming one of the year's hottest beauty trends, thanks partly to Kate Middleton and her much-loved bouffant.

But the Duchess of Cambridge isn't the only VIP fan - half up hairstyles have been seen everywhere from the Cannes red carpet to the glitzy movie premieres and even the Oscars this year.

Loved by stylists for their simplicity and chic glossy finish, it's really not hard to see why this style is so popular at the moment.

Half up hairstyles complement everything from strapless dresses to asymmetric styles and intricate necklines, as demonstrated by Jessica Chastain, Penelope Cruz and Jessica Alba.

All three look stunning as they pose like professionals without a strand out of place at glamorous events.

Rachel Bilson is another actress who loves to style her tresses like this - she's even managed to find a way to make the trend her own. The pretty OC star builds her 'do around a centre parting and the end result is beautifully boho.

Totally a look that we would try and have a go at recreating for laid-back garden party or a day spent soaking up the sun by the seaside with friends.

A truly versatile 'do, half up hairstyles are also great for downtime, too. A loose half up, half down 'do is perfect for a weekend stroll around the shops or a coffee in town - just grab some kirby grips and go!

Half up hairstyles are also brilliant wedding looks - for brides and members of their bridal party - and suit almost every face shape. Plus they're easy to do yourself at home.

Pop in a sparking slide for a fancy final flourish if you decide to wear one for a special occasion.

Half up hairstyles can also be easily adapted depending on your mood, side braids will add a hippy vibe, while a grungy look can be achieved if you pull half your hair back into a messy bun.

Worried that your locks won't work in this style? Don't be. We'd recommend anyone with fine tresses trying out this trend.

Glee beauty Dianna Agron likes to add body with thick waves.

Keep reading to see the stars' best half up hairstyles of all time and take inspiration for your own...


Read Full Caption