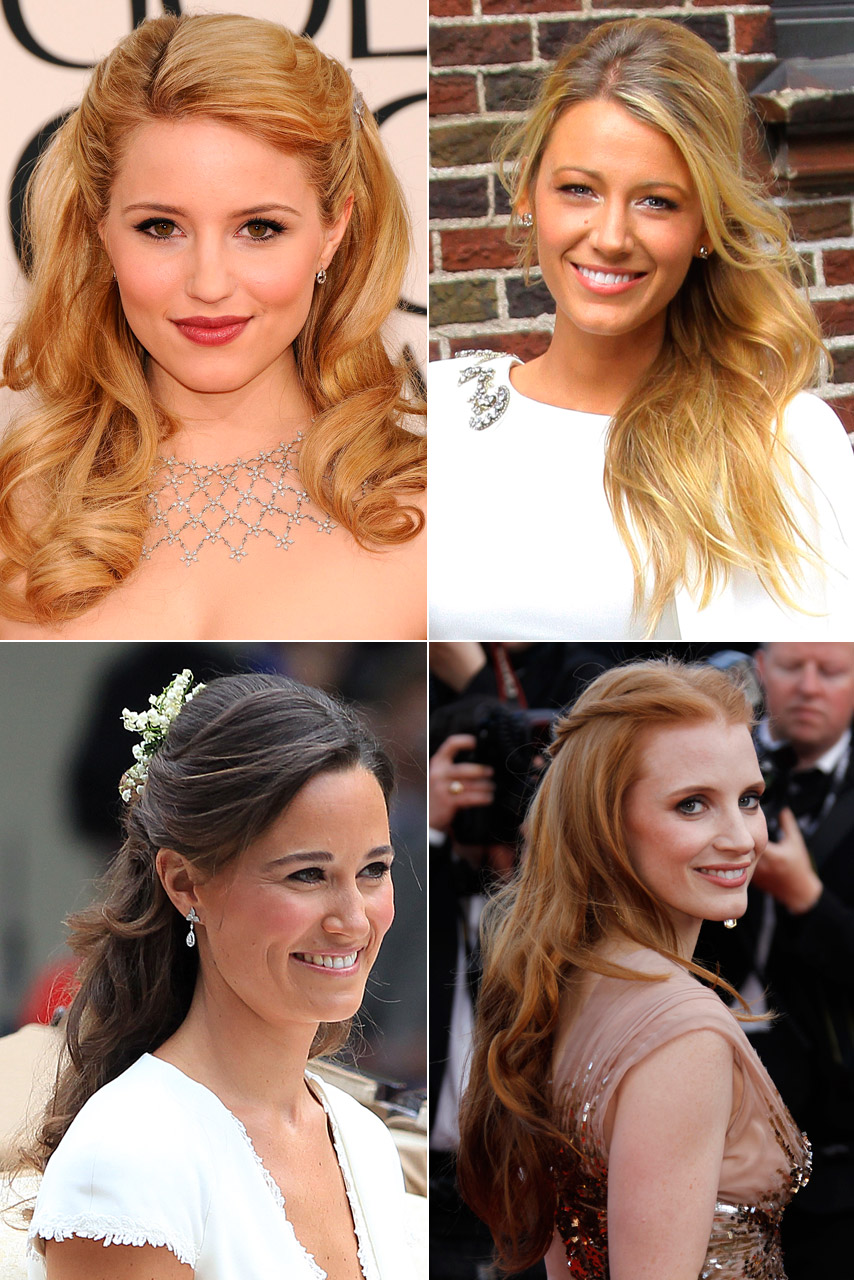 Rex Features
375096
Half Up Hairstyles
Half up hairstyles are fast becoming one of the year's hottest beauty trends, thanks partly to Kate Middleton and her much-loved bouffant 'do.

But the Duchess of Cambridge isn't the only fan - half up hairstyles have been seen everywhere from the Cannes red carpet to the Golden Globes and even the Oscars this year, loved by stylists for their simplicity and chic, glossy finish.

A red carpet staple, half up hairstyles complement everything from strapless dresses to asymmetric styles and intricate necklines, but are also great for downtime, too. A loose, half up, half down 'do is perfect for a weekend out and about - just grab some kirby grips and go!

Half up hairstyles are also brilliant wedding hairstyles and prom hairstyles, and suit almost every face shape. Plus they're easy to do yourself at home.

Click on for the stars' best half up hairstyles of all time, and take inspiration for your own?

Read Full Caption