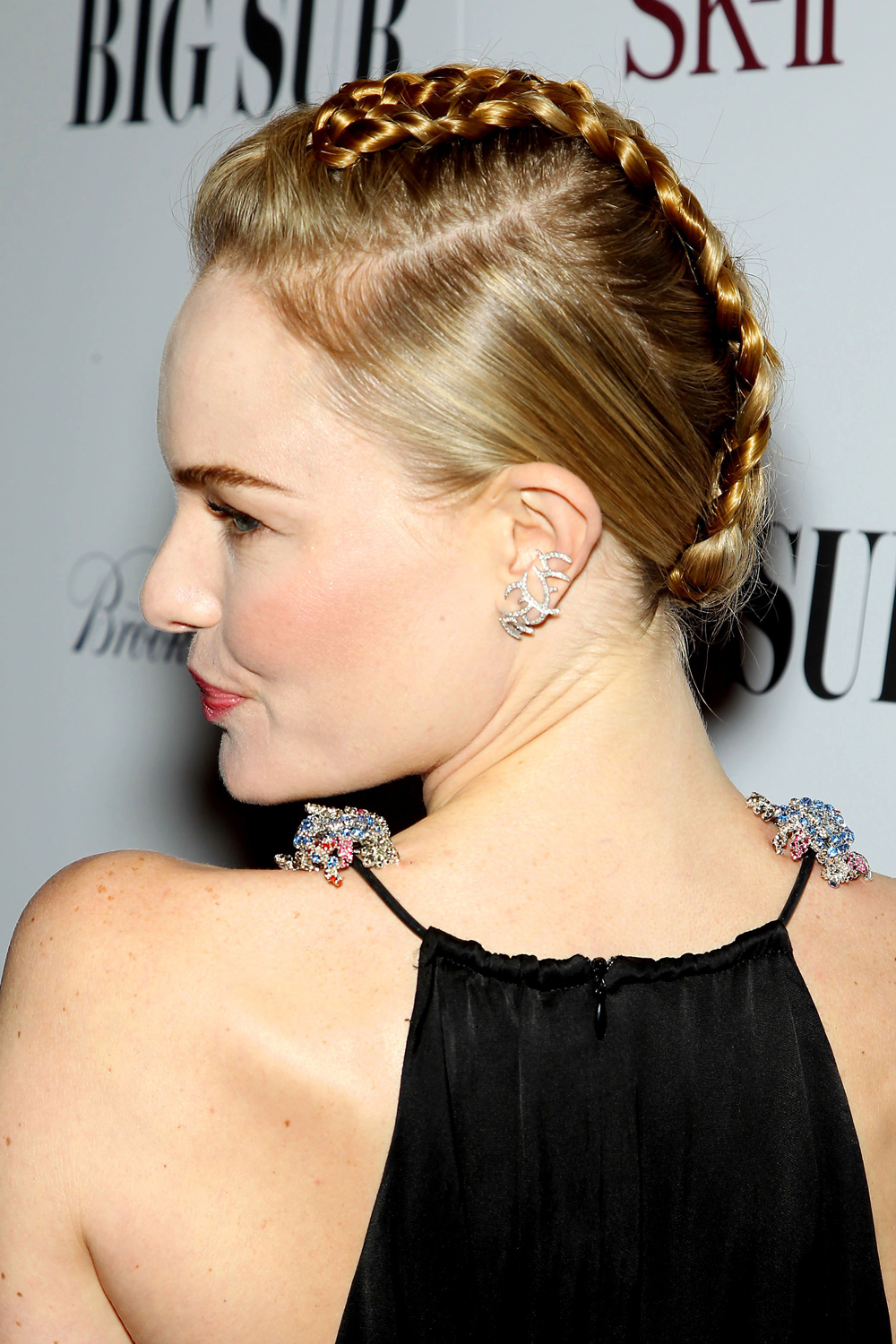 Rex Features
430776
More Hair & Beauty Galleries
Kate Bosworth
Everyone loves a LBD for a party. It's chic and always looks good. But, if you want to take it to the next level, a party hairstyle has the power to transform your look from simple to stupendous in a matter of minutes.
And they don?t have to be high-maintenance. A simple headband or side plait can make all the difference. Of course, if you have the skill to create a woven masterpiece, fancy decorative clips or a
wedding hairstyle
complete with lace veil then go for it. There are no rules.
Plus, a party hairstyle can completely change the vibe of what you?re wearing, so it basically doubles your wardrobe. 

Take
Kate Bowsorth's party hairstyle
. The plaits have been wrapped from the nape of her neck to the top of her head in a style that's defined by the sleek shine of her blonde locks. It adds a hard edge to an otherwise delicate neckline. But, if she had done something more whimsical, like a textured halo braid it would have given her dress an ethereal feel. Likewise, if she had chosen to complement her LBD with a sleek ponytail, her overall look would have come across as more elegant than rebellious. 

Want to switch up your look but don?t know where to start? We get you. Knowing what kind of hairstyle will work with your outfit is hard enough without having to actually find the perfect ?do, which is why we?ve done the hard work for you and rounded up the best party hairstyles around from the red carpet, Instagram and Pinterest (because when it comes to inspiration, you can never really have too much).
Click through to see our round up of the best party hairstyles for your next soiree. They?ll definitely put you in a party mood?
Read Full Caption