Buy Of The Day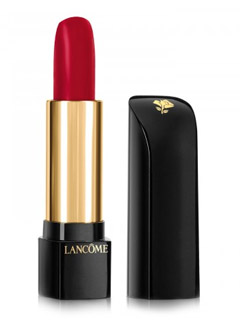 £21

Lancôme's autumn/winter 2012 collection has just been released, is called Midnight Roses and draws its inspiration from the sizzling atmosphere of Parisian nights. All at once being spohisticated and feminine, our favourite product from the new line is the Absolu Rouge lipstick, which incidentally has been given a new matte finish.

The limited edition colour is long-lasting and, with its moisture-boosting formula, promises to provide hydration for up to eight hours.

Embrace the new season with a sexy, Parisian-inspired look!

Review by Suzannah Ramsdale
click to buy