Buy Of The Day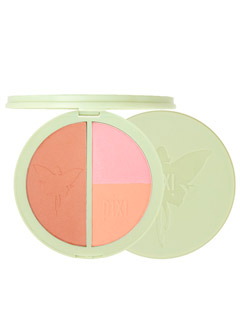 £16.00

In need of a product to brighten your complexion and give you that must-have summer glow? Then you're going to love the latest must-have bronzer from natural beauty brand Pixi.

Featuring a selection of tonal shades – think subtle pinks and peaches to bronzing tones with an iridescent finish – it's designed to brighten the complexion for a sun-kissed look.

As well as making you look beach gorgeous, hyaluronic acid and vitamins A, C and E provide maximum hydration and soothe and calm the skin.

A must for every beauty bag this summer!
Review by Diana Gavrilina
click to buy