Buy Of The Day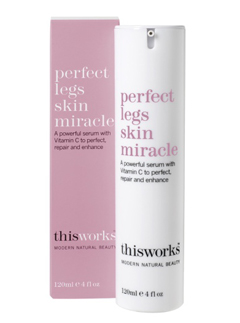 This Works perfect legs skin miracle
£36

If you dread bare leg season, then this is the summer product for you...

This Works perfect legs skin miracle really is a wonder product for your pins - targeting imperfections with a blend of Vitamins C and E, whether it be discoloration, scars or skin tone, it even helps heal bruises, thanks to a dose of arnica. And if that weren't enough, once it has repaired, it leave skin with a subtle hint of glowing sun-kissed colour.

You won't want to reach for your shorts without it!





Review by Lucy Hutchings
click to buy