Buy Of The Day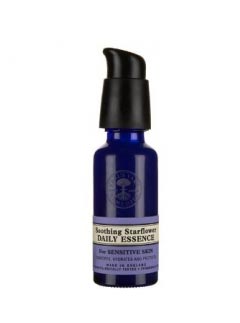 Neal's Yard Soothing Starflower Essence
£39.50
Sensitive skin sufferers will know that there's no end of triggers that spark irritation - from certain cosmetics brands to a type of detergent, even the weather and stress can play their part.
But help is at hand... Neal's Yard has launched the Soothing Starflower collection to soothe and calm easily-irritated complexions. A blend of potent organic ingredients includes antioxidants to build up skin defenses, while anti-inflammatories cool and essential fatty acids hydrate.
We love the Daily Essence, a lovely light serum that leaves skin feeling deliciously soft.
Review by Lucy Hutchings
click to buy