Buy Of The Day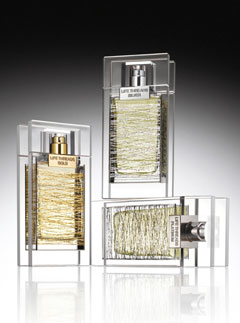 La Prairie Life Threads fragrance collection
£70 for 50ml

La Prairie has just launched an enchanting trilogy of fragrances called Life Threads for every stage of a woman's life. These are serious scents for the fragrance aficiando, bursting with some of the most expensive and rare essences.

Life Threads Silver is a sensual fragrance with bright citrus notes, bergamot, orange blossom and peppery moss woods. Life Threads Gold has notes of Chinese plum, clove, rose and lily of the valley, which make this scent delicately floral and feminine. Life Threads Platinum, meanwhile, is a sweet and mysterious scent with violet, jasmine, cardamom and iris, which smells grown-up and sophisticated.

The three fragrances are in beautiful lucite bottles with silver, gold and platinum thread wrapped around each one. There's also a series of short films on lifethreads.com, which are based around the themes of love, passion, career and family.
Review by Louise O'Connell
click to buy