Buy Of The Day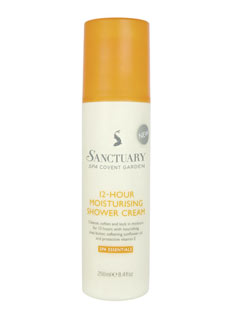 £5.49

It's not always easy to find the time for post-shower preening. Whether you're racing against the clock before work, zooming out of the gym, or simply itching for your bed at the end of the day, taking time to indulge in a full body moisturising session isn't always possible.

This isn't an issue if you have Sanctuary's 12-Hour Moisture Shower Cream to hand. An intensely rich formula of shea butter, sunflower oil and vitamin E, its luxurious lather softens skins instantly, then keeps it hydrated for a full 12 hours.

Ensuring an extra moisture hit really isn't necessary, it's a veritable skin-saver when time is tight.
Review by Lucy Hutchings
click to buy