Buy Of The Day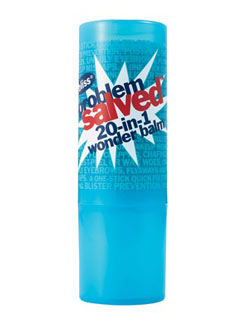 £14
As a fan of beauty multi-taskers, I can see myself getting slightly addicted to Bliss's new Problem Salve.

A compact stick, it can help with everything from calming sunburn and post-wax moistursing, to insect bites and dry patches and fly-away hairs. You can even use it to prevent shoe blisters.

Perfect for popping in your handbag, you'll be amazed by how many beauty mishaps it will instantly solve.
Review by Lucy Hutchings
click to buy