Buy Of The Day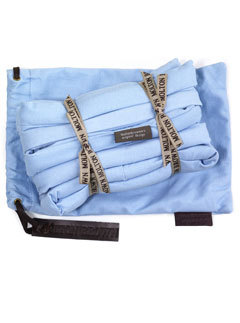 £29
If you dream of having cute curls but don't have the time to mess around with tongs, Molton Brown has launched an updated version of the humble act of putting rags in your hair (remember doing that when you were 14?).

Moltonbrowners are a really simple way to give your hair gorgeous waves or tight curls without singeing the life out of your locks with heated curlers and other instruments that torture your hair.

Simply roll up a section of hair in these bendy beauties and fold over to make them stay. Leave for an hour and let the curls loose!
Review by Heather Campbell
click to buy